Why Hallmark Really Cancelled The Martha Stewart Show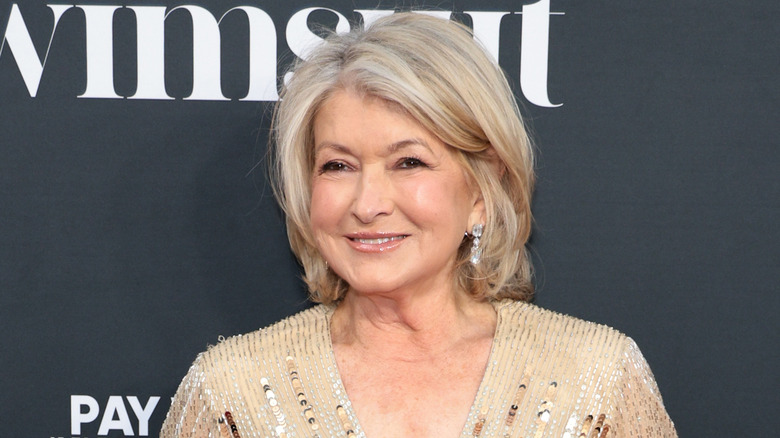 Dimitrios Kambouris/Getty Images
Martha Stewart may be America's most successful homemaker, but she's experienced her own share of setbacks too — and we don't just mean a burned turkey recipe or a failed DIY project. Case in point: the cancellation of her long-running program "The Martha Stewart Show."
Stewart first graced TV screens everywhere in 1993 with her show "Martha Stewart Living," which ran until 2004. In the program's final years, the domestic guru was convicted on securities fraud and obstruction of justice charges, and she was forced to serve five months of jail time along with an additional five months of house arrest. Her incarceration led her to briefly step away from her career, effectively putting an end to her TV show. "I am deeply sorry that it has become necessary for the show to go on hiatus until my personal legal situation is resolved," Stewart shared in a statement at the time, via NBC News. "I hope to resume our close collaboration just as soon as I am able to do so."
The star kept her word, and by 2005, she was back in action in a new iteration of "The Martha Stewart Show," which eventually moved exclusively to the Hallmark Channel. However, it wouldn't be long before the lifestyle maven was once again kicked off the air.
Martha Stewart lasted less than two years on Hallmark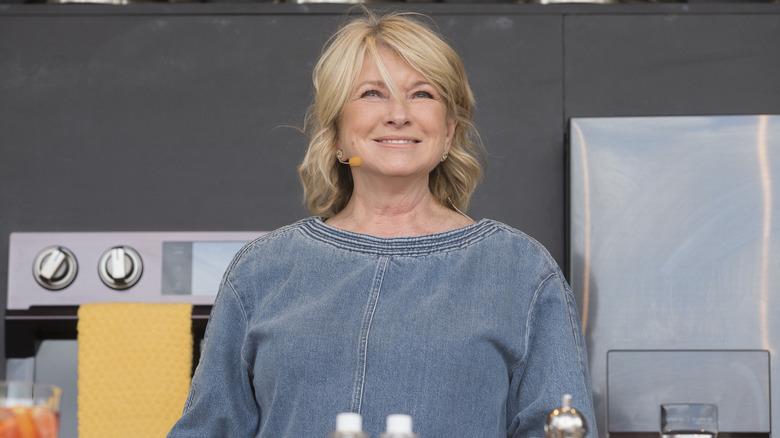 Sterling Munksgard/Shutterstock
In late 2010 — five years after her post-prison comeback — Martha Stewart's eponymous TV show landed on the Hallmark Channel. As The New York Times reported, Hallmark ran at least eight hours of the expert homemaker's content, five days a week. "[Hallmark is] no longer the 'Little House' rerun channel. It's the Martha channel, and that's a lot more valuable," David Bank, managing director at RBC Capital, told the newspaper.
"The Martha Stewart Show" was both informative and entertaining, often featuring famous chefs and celebrities in its segments (remember the debut of Stewart and Snoop Dogg's unlikely friendship in one episode?). Unfortunately, that wasn't enough to keep it in the Hallmark Channel's rotation. In early 2012, the network and Martha Stewart Living Omnimedia hinted that the show may be coming to an end, announcing in a joint statement that "The Martha Stewart Show" would continue to air through the end of the summer (via Hollywood Reporter). Soon after, sources confirmed to The New York Post that the show would stop airing new episodes after April.
Earlier, Lisa Gersh, the president and COO of Martha Stewart Living Omnimedia, admitted that production costs for "The Martha Stewart Show" were too high and that the company would have to find a cheaper filming studio. Additionally, low ratings were also blamed for the program's cancellation. According to data from Nielsen, the show averaged only 225,000 viewers per episode in 2011.
The mogul quickly found a new TV gig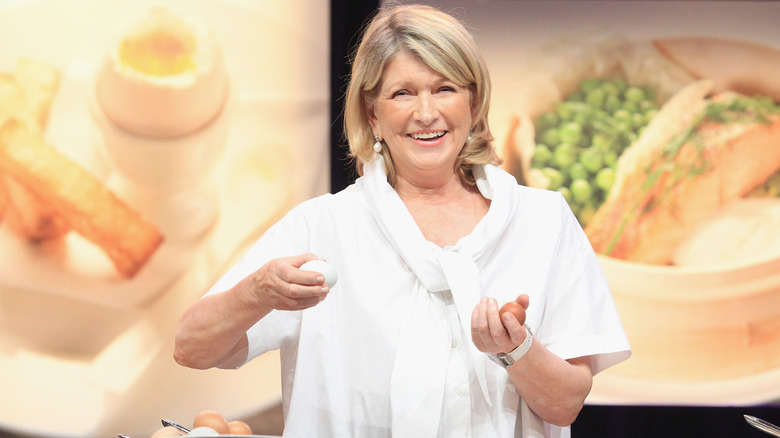 Frederick M. Brown/Getty Images
Soon after Martha Stewart's departure from the Hallmark Channel, a representative from the network confirmed to The Hollywood Reporter that singer Marie Osmond would replace the domestic goddess (although Osmond's show, like Stewart's, ended up getting axed soon after it premiered). As for Stewart, the setback didn't keep her down for long. In April 2012, she posted on Twitter, "I've just announced my new TV show, 'Martha Stewart's Cooking School' to air this fall on @PBS." She followed up with another tweet, seemingly shading her former network: "The response to our announcement for a PBS cooking school series is wonderful. Easy access to PBS as opposed to Hallmark will be wonderful."
"Martha Stewart's Cooking School," a program teaching viewers the basics of cooking, ran on PBS for five seasons until 2017. Stewart also collaborated with the channel to produce the shows "Martha Bakes" and "Everyday Food."
Now in her 80s, the entrepreneur and DIY icon is still keeping busy, proving that a TV cancellation could never slow her down. Stewart proudly told WFAA in May 2023, "We have many shows being produced for this year on gardening, on cooking, and on entertaining, and they're fabulous."