Why Nikki Haskell Thought BFF Ivana Trump's Death Could've Been Avoided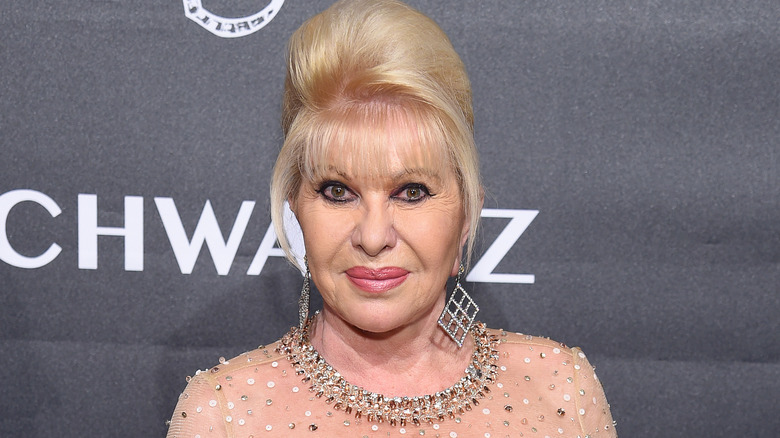 Jamie Mccarthy/Getty Images
Ivana Trump died after a fall at her home in Manhattan in July 2022. The unexpected tragedy left Trump's family, especially her three kids, completely heartbroken. "It is with deep sadness that we announce the passing of our beloved mother," read a statement shared on Eric Trump's Instagram feed. One year after Ivana's death, her friend Nikki Haskell spoke to People magazine, telling the outlet that she believes that Ivana's death could have been avoided. "I'm totally heartbroken over it. I think about it all the time. It was so unnecessary for her to die," Haskell told the outlet. Haskell went on to say that she had previously had a conversation with Ivana about being alone in her home and strongly felt that if she had someone there with her, she could have prevented what happened. 
"I said, 'God forbid you fall down those stairs,'" Haskell recalled telling her friend. According to the National Council on Aging, one in four Americans over the age of 65 fall each year. "Falls are the leading cause of fatal and nonfatal injuries among older adults," the organization says. Indeed, it seems that having someone in the home to assist a person who is getting up from a chair or going down a flight of stairs has its benefits, but Donald Trump's ex-wife wanted no part of it, her friend says.
Nikki Haskell was angry following Ivana Trump's death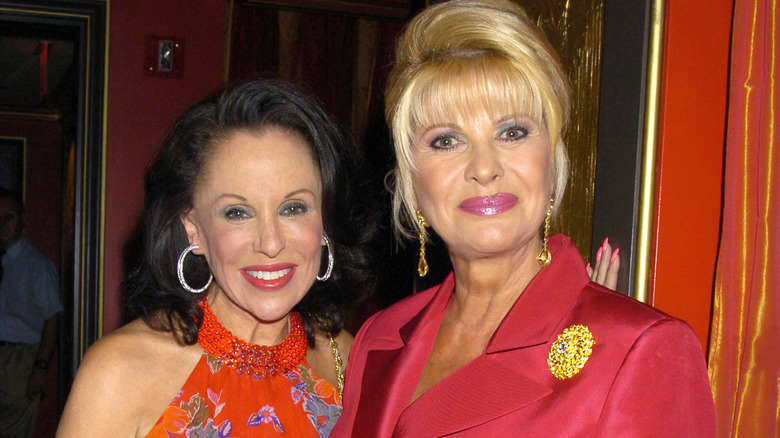 Robin Platzer/Getty Images
Ivana Trump and Nikki Haskell had been friends for decades, but their time together was cut short following Ivana's death. Haskell told People magazine that Ivana didn't want anyone in her home. "She just wanted to be left alone," she explained, going on to say that her very first question after getting that devastating phone call was "did she fall down the stairs?" Haskell says that she was "very angry about it for a long time." When the New York Police Department showed up at Ivana's home in the early afternoon, they found her "unconscious and unresponsive" on the floor, according to CNN. The report indicates that Ivana was "pronounced dead at the scene."
Following Ivana's death, Haskell did a phone interview on Fox 5 New York. "I am in complete shock," she told the outlet. "I can't even identify my feelings I'm so overwhelmed. I'm so sad," she added. During the interview, Haskell also stressed that life wasn't easy for Ivana during the pandemic and that living alone had really taken its toll on her. She was slated to travel to St. Tropez with some friends, which Haskell says everyone was looking forward to, but Ivana never made it due to the accident at her home — an accident waiting to happen that had Haskell worried about for years.
Nikki Haskell says she hated 'those stairs' in Ivana Trump's home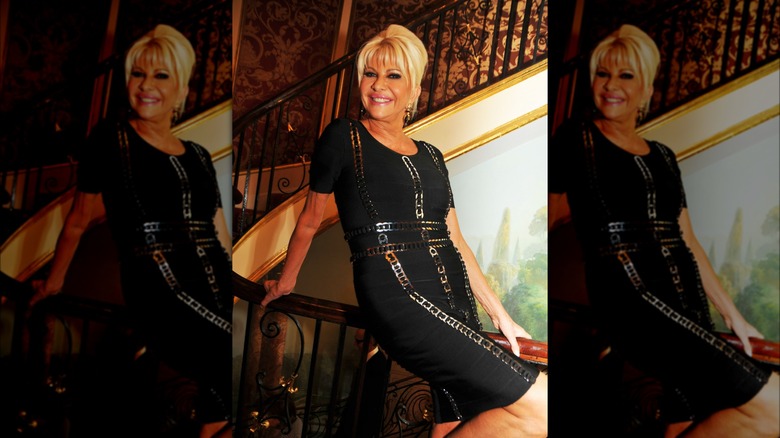 Tim Boxer/Getty Images
Nikki Haskell's interview with People magazine is not the first time that she's brought up the stairs inside Ivana Trump's apartment. In an interview with the New York Post, Haskell admits that she had been really worried about the staircase. "I hated those stairs. They were so treacherous. We worried about her falling. Her townhouse was four stories high and while there was an elevator, she never used it," she said, adding, "It's so steep and deep."
Various photos of Ivana inside her home over the years show the multi-level staircase, which features red carpeting and a handrail. The stairs do appear steep, as Haskell says, as they curve up to the next level of the home. The staircase also appears wide, which may have made it impossible to hold on with two hands for balance while going up or down.
According to the medical examiner's report that was detailed by CNBC, Ivana's official cause of death was listed as "blunt trauma impact." The 73-year-old suffered serious "injuries to her torso," and her death was ruled an accident.