Sandra Bullock Is Mourning The Loss Of Her Partner, Bryan Randall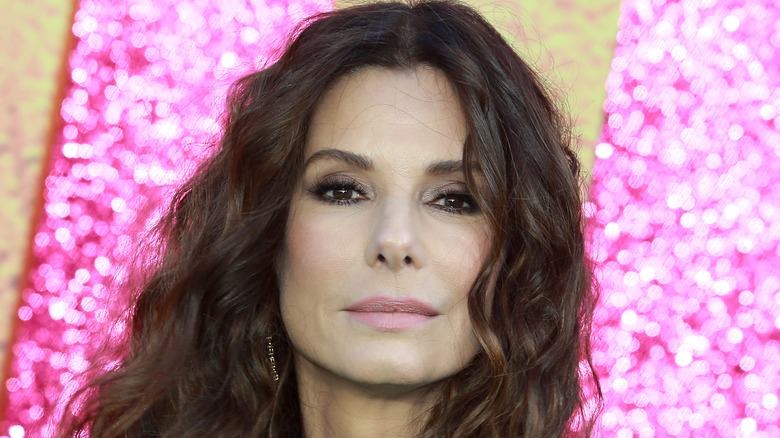 Fred Duval/Shutterstock
Superstar Sandra Bullock is in mourning after the loss of her longtime partner, Bryan Randall. On August 7, 2023, Randall's family informed People about the tragic loss that occurred over the previous weekend. "It is with great sadness that we share that on Aug. 5, Bryan Randall passed away peacefully after a three-year battle with ALS," their statement read. "Bryan chose early to keep his journey with ALS private and those of us who cared for him did our best to honor his request."
They went on to express their gratitude for those who helped with Randall's battle, saying, "We are immensely grateful to the tireless doctors who navigated the landscape of this illness with us and to the astounding nurses who became our roommates, often sacrificing their own families to be with ours. At this time we ask for privacy to grieve and to come to terms with the impossibility of saying goodbye to Bryan." 
Randall, who was a model and photographer, was just 57 years old at the time of his death. He met his partner, 59-year-old Bullock, back in 2015 at Bullock's son, Louis', birthday party. Fans everywhere are offering their condolences to Randall's family, as well as Bullock and their children.
Sandra Bullock called Bryan Randall the love of her life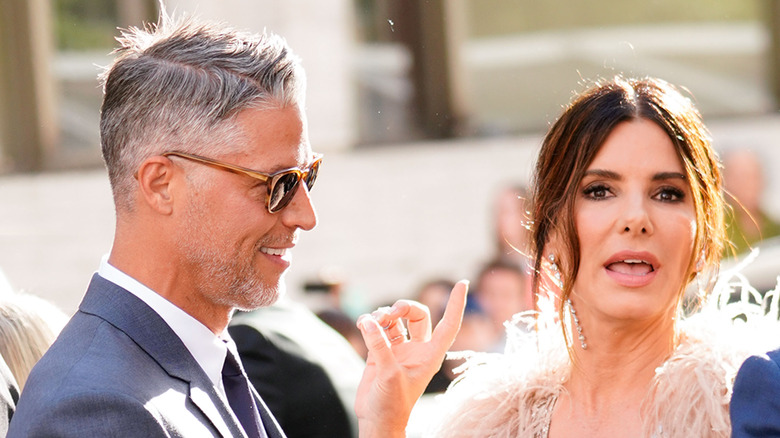 Jackson Lee/Getty Images
While Sandra Bullock and Bryan Randall kept things relatively private, Bullock did speak openly about their relationship on "Red Table Talk" in 2021, per People. "I found the love of my life. We share two beautiful children — three children, [Randall's] older daughter. It's the best thing ever." The actor noted that she didn't think marriage was necessary for the couple, saying, "I don't wanna say do it like I do it, but I don't need a paper to be a devoted partner and devoted mother." 
Bullock added, "I don't need to be told to be ever present in the hardest of times. I don't need to be told to weather a storm with a good man." It's clear that these two were overjoyed to parent together. "He's the example that I would want my children to have," Bullock explained. "I have a partner who's very Christian and there are two different ways of looking at things. I don't always agree with him, and he doesn't always agree with me. But he is an example even when I don't agree with him ... I'm stubborn but sometimes I need to sit back and listen and go, 'You're saying it differently but we mean exactly the same thing." 
In their time of mourning, Randall's family has requested donations to the ALS Association, as well as Massachusetts General Hospital.
Sandra Bullock's sister shared a touching tribute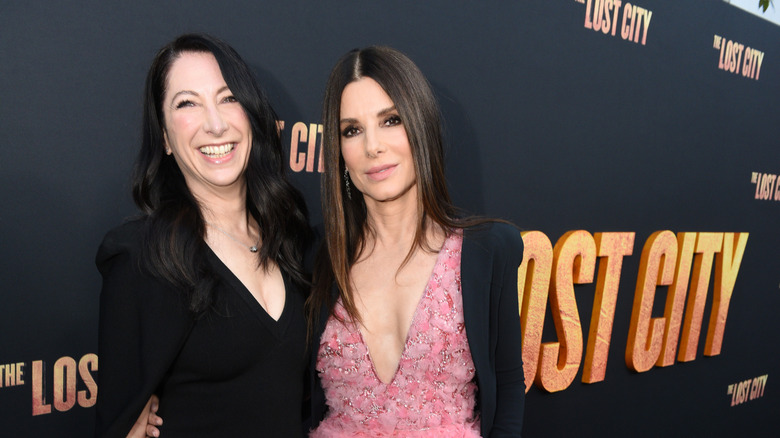 Vivien Killilea/Getty Images
Though Bryan Randall's disease was kept private and out of the press, those closest to him and Sandra Bullock knew of the incredibly hard battle he faced in the months leading up to his death. Bullock's sister, Gesine Bullock-Prado, shared a smiling photo of Randall and penned a heartfelt tribute to her sister's longtime love on her Instagram page, affectionately referring to him simply as "Bry."
"I'm convinced that Bry has found the best fishing spot in heaven and is already casting his lure into rushing rivers teaming with salmon," wrote Bullock-Prado. She went on to discuss the rigors of the disease. According to the Mayo Clinic, ALS or amyotrophic lateral sclerosis is a progressive disease that affects nerve cells in the brain and spinal cord and worsens over time.
It is also commonly known as Lou Gehrig's disease. Bullock-Prado specifically called out her sister for being such an amazing caretaker during Randall's health struggles, writing, "ALS is a cruel disease but there is some comfort in knowing he had the best of caretakers in my amazing sister and the band of nurses she assembled who helped her look after him in their home."