The Story Behind Chip Gaines' Flirtation With Martha Stewart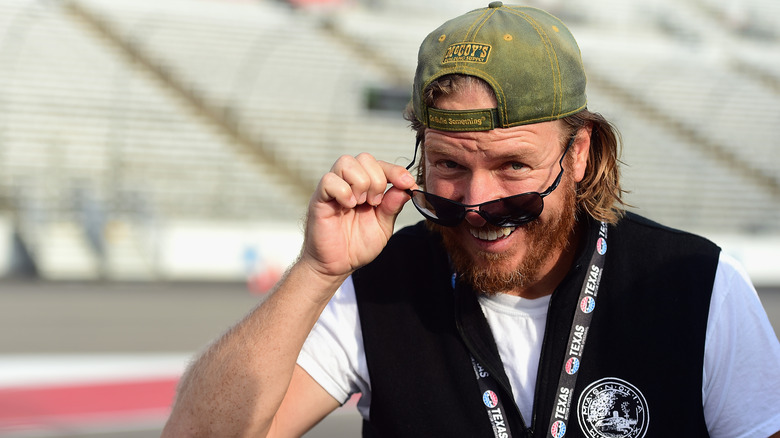 Jared C. Tilton/Getty Images
It's easy to forget that A-list celebrities are just like us. Sure, they walk red carpets and work in front of a camera, but they also share in average life activities. This is also true regarding celebrity crushes. Like the general public, who gets starstruck when seeing stars, celebs too can fangirl over each other.
While some celebs keep calm under the excitement, others are vocal upon meeting their idols. For instance, in an interview on "The Tonight Show with Jimmy Fallon," Chip and Joanna Gaines of the Magnolia empire and show "Fixer Upper" spoke about meeting some of their favorite celebrities at the 2019 Time 100 party. Something you might not have known about Chip and Joanna is that they're big Martha Stewart fans. "I flirted with Martha in an aggressive — very real way," Chip said about his encounter with her at the party. While their interaction makes for an interesting anecdote, details got more juicy once Stewart revealed her opposing side to the story.
Meeting Martha Stewart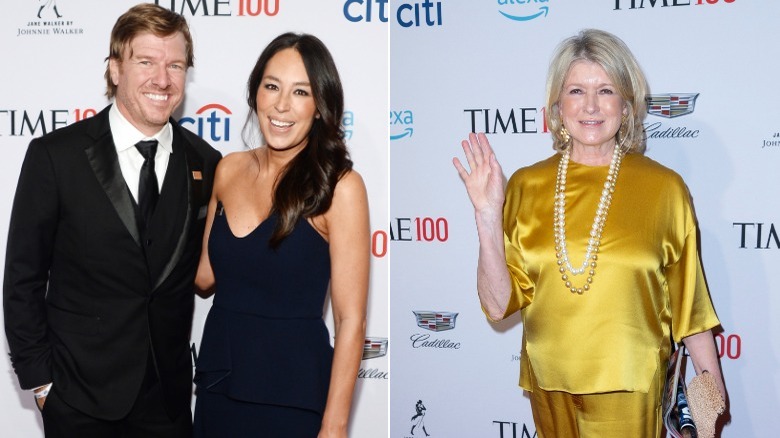 Noam Galai/Getty & lev radin/Shutterstock
The "Fixer Upper" couple was honored as one of Time's 100 most powerful people in the world, and they were incredibly nervous meeting attendees like Martha Stewart, so much so that they enlisted the help of celebrities like Sophia Bush to introduce them, per Page Six. It was then, when meeting Stewart, that Chip made a joke. He told her, "If anything ever happens to Jo, watch your DMS," he revealed to Jimmy Fallon.
Luckily, Joanna and Stewart seemed to find the exchange amusing, with Chip even commenting on how poised and patient Stewart was amidst the quip. However, Chip told Page Six at the gala that the real reason Stewart was taken aback by his comments was because she didn't know who they were. Still, despite the imperfect introduction, Chip immediately brushed off any awkwardness of the encounter by adding how thrilled they were to have gotten the chance to speak with Stewart, and that it remains a special memory for both him and Joanna.
Stewart's side of the story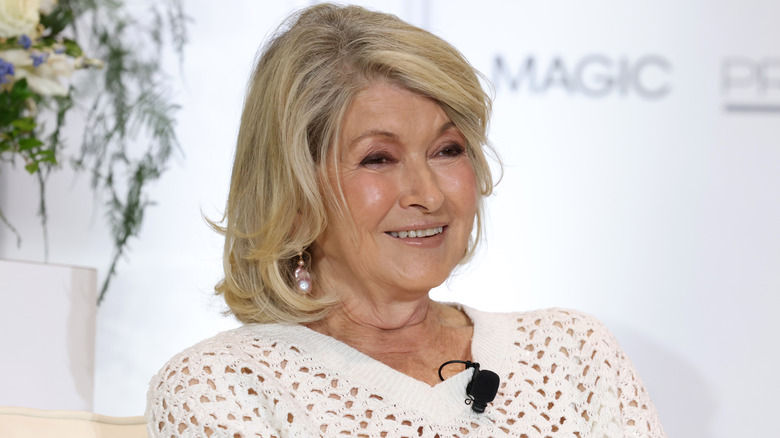 Gabe Ginsberg/Getty Images
Martha Stewart, however, sees it differently. She spoke about the encounter on "Watch What Happens Live," commenting that Chip's story was hyperbolic. Stewart also claimed to have had prior knowledge and history with the Magnolia royalty before their introduction at the gala. "I know exactly who they are," she told host Andy Cohen, explaining that her magazine and the Gainses magazine are published by the same company. Stewart also stressed to Cohen how much she respects the Gaines family and their hard work thus far in their career.
Chip ended the discrepancy when he lovingly volleyed Stewart's comments on his Twitter account, claiming that the story was fabricated out of hearsay and that the joke was made privately between Joanna and himself. "We went back to our table on CLOUD 9," Chip's tweet began. "I said to Jo (JOKINGLY!) 'I'm not sure she knows who I am . . . Ha!' Someone overheard & made a (dumb) story of it. -the end."