Kate Middleton Reportedly Takes On The Role As Mediator To Reunite Harry And William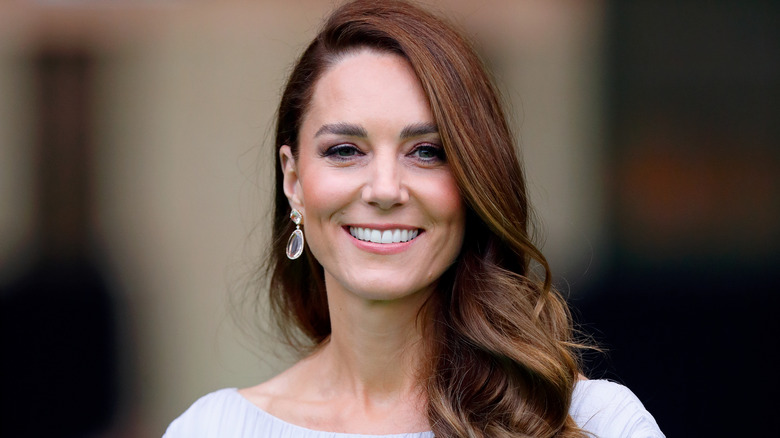 Max Mumby/indigo/Getty Images
It's no secret that Prince William and Prince Harry have been at odds for years and, sadly, their rift only seems to be growing. The brothers were once extremely close, but ever since Meghan Markle came into the picture, things have been strained between them. There have been all kinds of rumors about why the two haven't been getting along, but the Duke of Sussex confirmed that he and William were on "different paths" during his infamous interview with Oprah Winfrey. Now, there is reportedly one person who is doing the most to get the band back together — and it's the Princess of Wales.
In an interview with the Daily Express US, royal author Robert Jobson credited Kate Middleton with doing a terrific job with her efforts to unify her husband and his brother. "I'm not sure how much dialogue there is with William and Harry, at the moment, I think the only person that is helping the situation is Catherine," Jobson said. This isn't the first time that the princess has been credited with trying to make things right, either. 
At Prince Philip's funeral, for example, onlookers noticed Kate appearing to facilitate a conversation between the warring brothers. "She was often the peacemaker, or tried to be the peacemaker, with Harry," author Valentine Low informed the New York Post. But now, Kate faces even more challenges in her supposed quest to unite the family.
Kate Middleton has long been credited with trying to mend the family's rift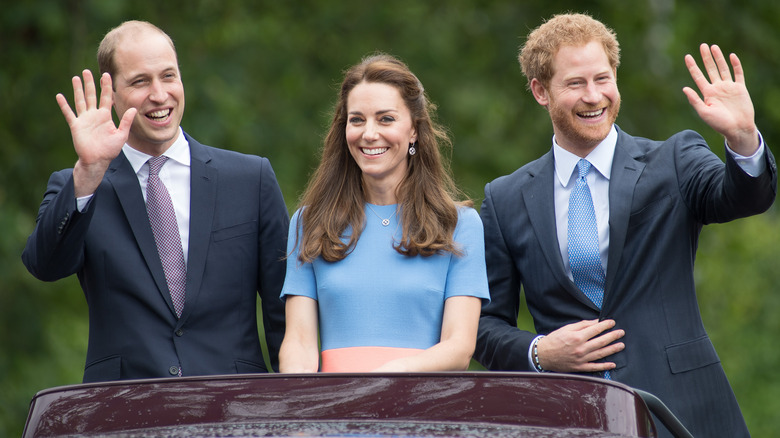 Jeff Spicer/Getty Images
Robert Jobson told Express US that there have been some roadblocks, so to speak, when it comes to Kate Middleton's attempts to unify Princes William and Harry. One of the most obvious is that they no longer live in the same country. "I think as brothers they are more likely to get on the phone and have a conversation," Jobson said, adding, "It's quite possible that one of them might pick up the phone to have a rant, but who's gonna pick up the phone on the other end? Because that's not gonna achieve anything."
Since the royals are generally very tight-lipped about what goes on behind closed doors, we don't really know what's happening and how the Princess of Wales truly feels about the feud. In October 2022, sources once again claimed that Kate was determined to make things right. At the time, Us Weekly reported that she was ready to reach out to Meghan Markle in the hopes of finally working things out. 
It's unclear whether or not that happened, but William and Harry reportedly haven't really taken steps to mend their relationship, regardless of Kate's efforts. According to Entertainment Tonight, insiders noted that Harry has shown an interest in making amends with William, but the Prince of Wales is reluctant. If that's true, perhaps, Kate will continue having conversations with William to get him to warm up to the idea.