Details About Jennifer Garner And Judy Greer's Longstanding Friendship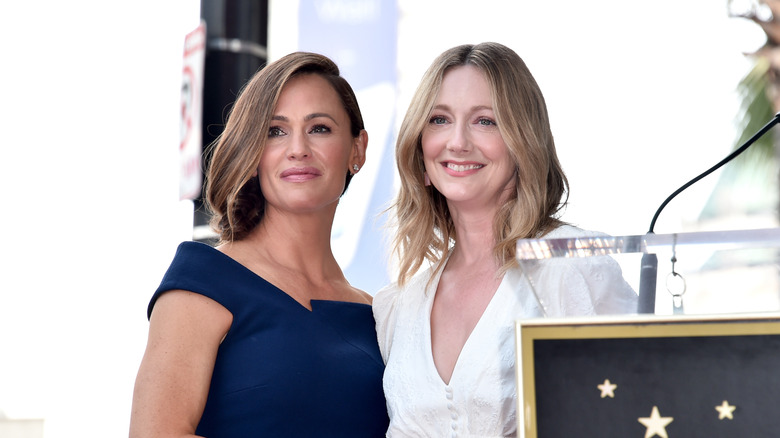 Alberto E. Rodriguez/Getty Images
Fans of the 2004 romcom "13 Going On 30" will know Jennifer Garner and Judy Greer as on-screen frenemies in the roles of Jenna Rink and Lucy "Tom-Tom" Wyman. While they might've had a love-hate relationship on the big screen, the two actors are actually good friends in their real lives.
Followers of the two received a glimpse into this friendship in July of 2023 when Garner took to Instagram to honor Greer's birthday. The post features a photo of the friends sitting next to one another and smiling into the camera with a caption that reads, "Twenty years with my JG. I sure am proud to be your friend. Happy birthday, @missjudygreer."
With such a longstanding friendship, supporters of the two "13 Going On 30" stars are likely itching for insight into the rom-com duo's heartwarming relationship. 
Jennifer Garner and Judy Greer met on set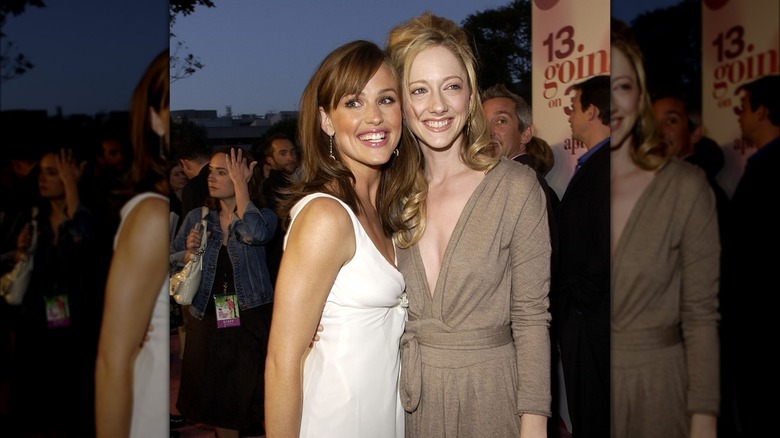 Michael Caulfield Archive/Getty Images
Jennifer Garner and Judy Greer's longstanding friendship began when they met on the set of "13 Going On 30." In an interview with Insider, Greer talks about meeting Garner and what it was like to work with her. "Meeting her was a treat," she shared. "Who can ever say enough about her? She's literally like what everyone says, like the greatest of all time."
The "Archer" actor went on to add, "She was just a really great leader. She never complained. She was never late to work. She was professional, but she was also crazy fun and, obviously, so talented ... When you have someone like that as No. 1 on the call sheet, you really can't complain about anything."
In an interview with Good Morning America, Garner similarly spoke positively about her friendship with Greer. "We had so much fun together," she said about working with her. "She was my frenemy and we're still really good friends."
Ever since, Jennifer Garner and Judy Greer have been real-life best friends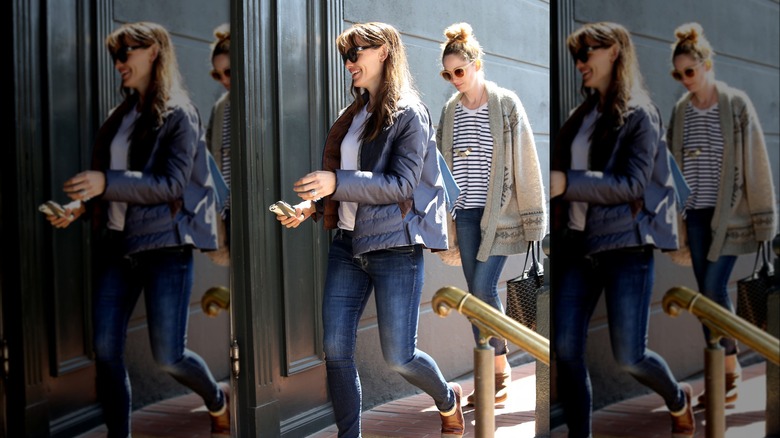 Bauer-griffin/Getty Images
As mentioned, Jennifer Garner and Judy Greer have been good friends ever since they filmed a rom-com together back in 2004. Since then, the two have occasionally provided glimpses into their friendship through interviews and social media posts.
For example, E! News reports on an Instagram story from Garner that features a snapshot of the actors together in a mini "13 Going On 30" reunion. The photo reads, "I am grateful for a walk with a girlfriend, always. (Especially this one, I love JG!)." Greer even had the honor of speaking publicly about her friend when Garner was presented with a star on the Hollywood Walk of Fame.
In her speech, she talked about the challenges of staying in touch with co-stars after finishing a project, explaining that she knew instantly she didn't want that to be the case for her and Garner. "I'm so proud of you and, even though I got paid all those years to do it, I am so lucky to be your friend every day for free now," she said.