Hallmark Faces Another Leadership Shakeup With Departure Of CEO Wonya Lucas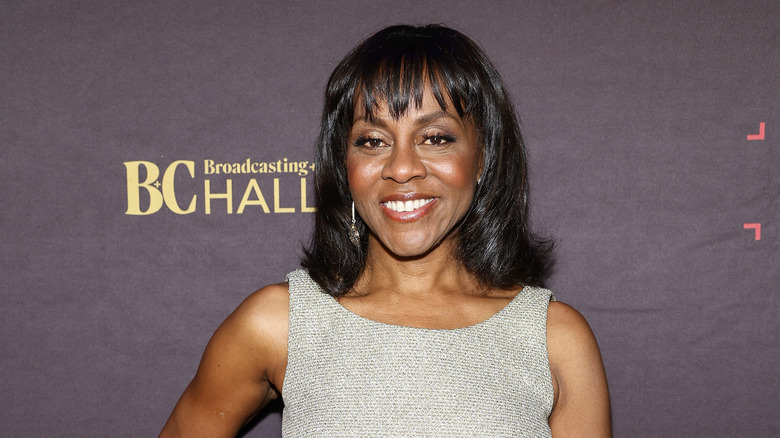 Arturo Holmes/Getty Images
In a plot twist even Aurora Teagarden couldn't see coming, Hallmark Media president and CEO Wonya Lucas announced on August 8, 2023, that she would be stepping down from her post at the end of the year. Lucas will continue to serve on the company's board of directors, but will not provide the creative guidance she once contributed and for which she has been consistently praised. The president and CEO of Hallmark Companies said in a statement: "Wonya is a multi-faceted industry veteran, passionate brand builder, and consummate strategic leader," (via The Wrap).
In just three years on the job, Lucas helped make the Hallmark Channel must-watch television. Without sacrificing the homey appeal and sentimental storylines of the movies loved by millions, the CEO broadened its appeal and created opportunities for actors who had been underrepresented on the network for too long. It was a change Hallmark desperately needed, particularly in the wake of Lucas's predecessor. Bill Abbott, who had previously run Hallmark's Crown Media Family Networks, resigned in 2020 following a controversy over an ad campaign for the wedding website creator Zola. 
Facing a boycott by outraged conservative family groups, Hallmark pulled several ads featuring a same-sex wedding, only to do an about-face and apologize for the "hurt and disappointment" they had caused the LGBTQ+ community and its allies, per The Hollywood Reporter. Lucas took over the media branch shortly after Abbott's departure and she made it clear the Hallmark Channel would be a welcoming space for viewers and cast members of all backgrounds and personal orientations alike. 
Wonya Lucas brought diversity to Hallmark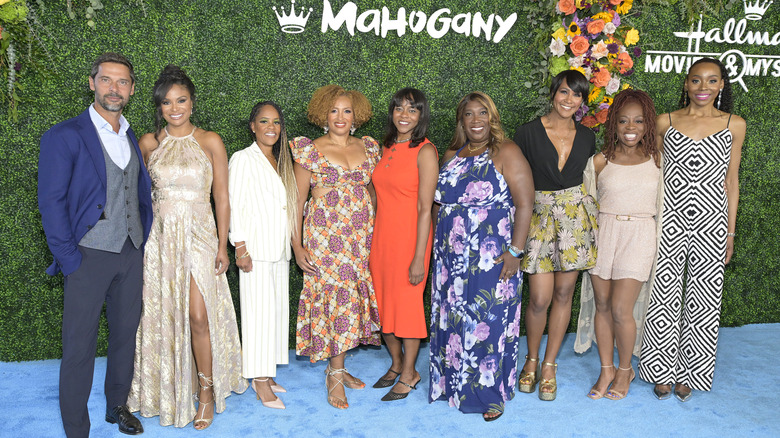 Michael Tullberg/Getty Images
While Wonya Lucas will no longer be as active a part of Hallmark, her influence on the brand will be felt for years to come. Before she came on board in 2020, it was considered strictly white-bread entertainment — emphasis on the "white." Under Lucas's watch, the network expanded its vision to include more diverse casting and themes. For instance, within months of her joining the company, Hallmark presented its first movie with an LGBTQ+ character: "The Christmas House," starring the late Treat Williams. 
Two years later, "The Holiday Sitter" would go a step further by centering on the romance between a same-sex couple. Lucas's guidance also led the network to produce films like "Christmas at the Golden Dragon," a heartwarmer with a predominantly Asian cast. "Eight Gifts of Hanukkah," meanwhile, was Hallmark's first movie that truly celebrated Jewish culture rather than a Christmas presentation with a Jewish character just dropped in. Hallmark's new Mahogany initiative, launched in 2022, features films and other media with Black casts and themes. 
Most have aired on Hallmark Movies & Mysteries, but in late August 2023, a Mahogany original film, "Napa Ever After," will be part of the summer Hallmark Channel lineup for the first time. On her departure, Lucas acknowledged her legacy:  "I am honored to have led this company and am tremendously proud of the progress we've made by creating an evolved entertainment experience that inspires meaningful, emotionally connected moments for our audiences," (via the Los Angeles Times).