Hallmark's Danica McKellar Had A Brief Encounter With Her Hollywood Crush When She Was Just A Kid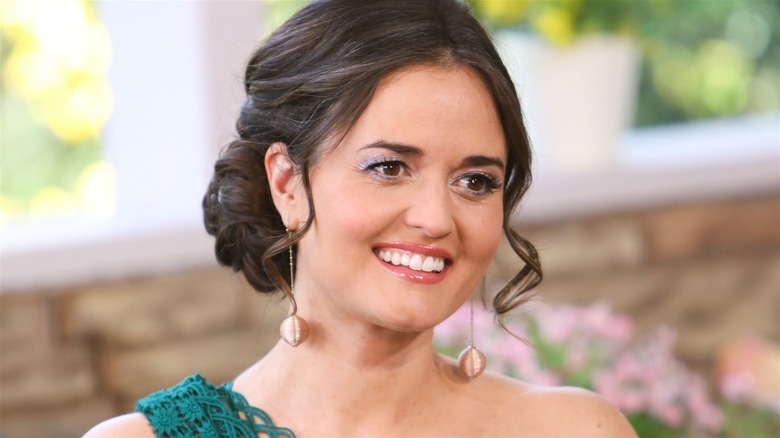 Paul Archuleta/Getty Images
Danica McKellar rose to fame with her role in "The Wonder Years" when she was just a kid and went on to star in some of Hallmark's most successful movies. Other than her impressive acting career, McKellar is a mathematician with a Ph.D. from the University of Chicago and a bestselling author devoted to making math more interesting to young girls. 
Despite her intellectual appetite and presence in the entertainment industry, she wasn't immune to a Hollywood crush when she was younger, as no kid is. However, in a twist of fate, McKellar's dream came true, as she once ran into the actor she fangirled over in private. With the moment engrained in her memory, the beloved Hallmark star went on to get lucky with yet another celebrity crush. 
This time around, it wasn't an accidental encounter, as the boy was her colleague and her "Wonder Years" character's love interest. Not only did he like her back, but McKellar actually had her first real-life kiss with him too. 
The actor never forgot the moment she saw the star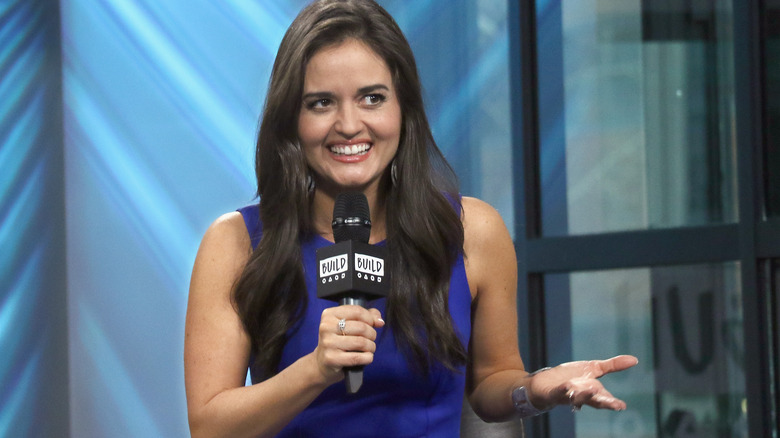 Jim Spellman/Getty Images
Danica McKellar had a childhood crush just like everyone else. However, she got to experience a brief encounter with the Hollywood heartthrob, unlike the rest of us who never got the opportunity to take it beyond the posters in our bedrooms. "I had a crush on Michael J. Fox, big time," the actor shared in a conversation with Today. One day, she recalled, as she was heading to school with her sister sometime around 1984, their mom pointed out that Fox was in the car behind them. 
Not only that, but he was driving a convertible, so the "Back to the Future" star saw them too. As the sisters screamed their approval, Fox smiled and waved at them. "I'll never forget that. That was amazing," McKellar gushed. Fox wasn't the only celebrity McKellar liked back then. Fred Savage, her "Wonder Years" co-star and on-screen paramour, was the one that swept her off her feet for real. 
"It was that little kid crush where it's so innocent and so intense," the Hallmark star recalled when speaking to Entertainment Weekly. Still, for a young McKellar, who started on the beloved comedy series at the age of just 13, this was true love. So, when their characters' romance kicked off onscreen, the mathematician was more than thrilled.
McKellar had her first kiss with her other celebrity crush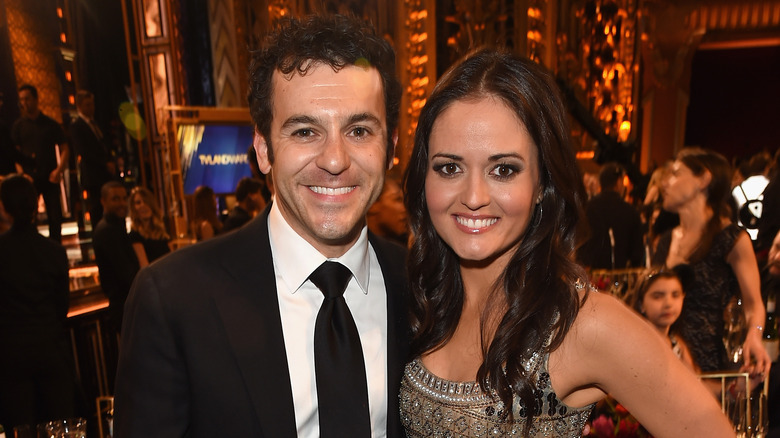 Jason Merritt/Getty Images
Danica McKellar had her first kiss in front of the "Wonder Years" cameras with none other than her actual love interest, Fred Savage. The youngsters played the characters of Winnie Cooper and Kevin Arnold, neighbors who fall in love over the course of the show. Before locking lips, McKellar was super nervous, as she'd never kissed anyone either in real life or on camera. 
"I was so excited, jumping out of my skin. I was trying to remain calm and play the scene correctly, but I was about to have my first kiss ever," she informed Entertainment Weekly. Afterward, the entire set applauded the young duo, making it even more awkward. Still, Savage wrote her a love letter later on, confirming McKellar's suspicions that he had a crush on her, too. 
Despite the sweet gesture, their young love didn't last, and they quickly went back to being friends with a brother-sister dynamic, McKellar confirmed. The experience was similar for Savage, who recalls being nervous and excited, as he told People. "I'll remember it forever," the actor reminisced fondly of their first kiss. While Winnie and Kevin called it quits too, their romance will forever live on screen.