Who Is Whitney Thore's 'Secret Sister'? MBFFL Season 11 Teases Life-Changing Revelations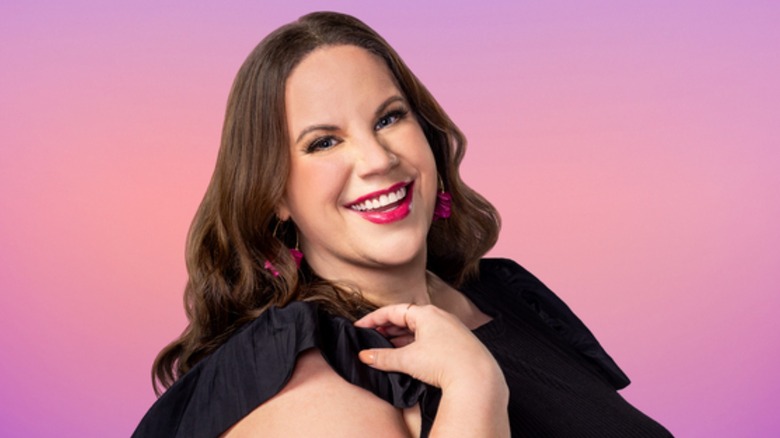 TLC
TLC's "My Big Fat Fabulous Life" is a reality show about Whitney Way Thore, a woman navigating life with Polycystic Ovarian Syndrome (PCOS). When you have PCOS, your body will be affected in various ways, such as irregular menstrual cycles and potential weight gain. Whitney does not let her weight stop her from living life — she has taught dance classes and is the founder of No Body Shame (or No BS). As part of her company and mission to help others with body positivity, she launched the No BS Active app. Subscribers get new workouts to try for a monthly cost.
The new season of "My Big Fat Fabulous Life" premieres September 5, and the trailer hints at big revelations for Whitney and her family. One such twist is Angie, the half-sister of Whitney and her brother Hunter Thore, whom they have never met before. In the trailer, Whitney mentions that her father Glenn Thore is talking on the phone with Angie for the first time ever, and then the family goes to meet her.
The trailer teases a baby photo of Angie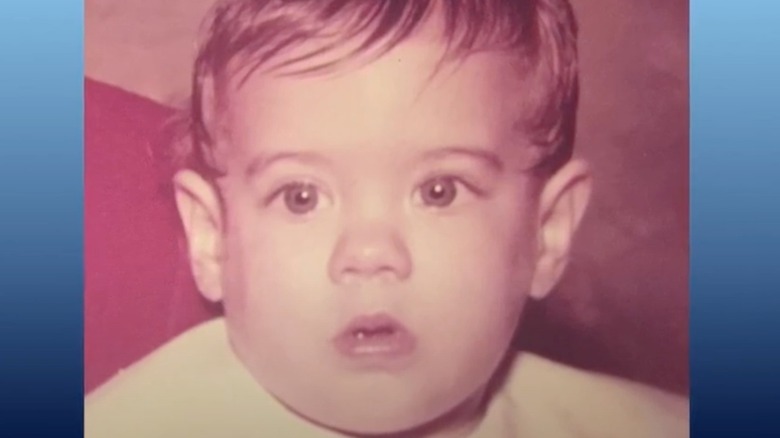 TLC
"We are meeting my dad's long-lost daughter for the first time," Whitney Way Thore says in the trailer, sounding excited as she, Hunter Thore, and Glenn Thore drive up to Angie's house. Viewers only get a glimpse of the back of Angie's head, but the trailer does tease a baby photo of her.
Unfortunately, the new season boasts more than family reunions. Whitney's mother, Babs Thore, passed away in December 2022 from a condition called cerebral amyloid angiopathy. The trailer shows snippets of her funeral and of the Thores dealing with the loss of their matriarch. Glenn is beside himself, and Whitney and Hunter try to figure out how to help him.
"It's like he's, just, you know — lost," Whitney tells Hunter in a clip from the show. "He said, 'I don't want to do anything without your mother.'" This prompts the siblings to make Glenn a bucket list, so he can try fun, exciting new things and keep his spirits up. Some of those activities include getting a tattoo and indoor skydiving. Although some people have wondered if "My Big Fat Fabulous Life" is real or scripted, the new season is sure to be an entertaining, hopefully heartwarming one.