What We Know About Bill Clinton's Brother, Roger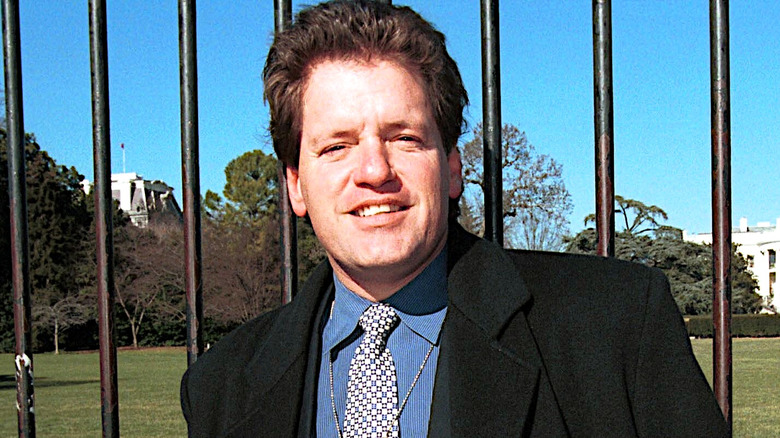 Michael Brennan/Getty Images
We all have that one person in our family who we skip over details about when we're introducing them to others. Maybe they're in and out of jail or they have a habit of being in trouble all the time. Family members with an unflattering history exist even in the families of our most sparkling politicians. Both Bill Clinton and his wife Hillary Clinton have had their own time in the limelight, as anyone whose heard of Monica Lewinsky or "private email servers" will know. 
But even these acts seem mundane in comparison to Roger Clinton Jr., the younger half-brother of Bill Clinton. It's no understatement to call him the black sheep of the family. From multiple arrests to being involved in one of Bill's most notorious scandals,  Roger might go down in history as one of the most problematic people with a family member in the White House. And that's saying a lot.
Bill chose politics, Roger chose rock 'n' roll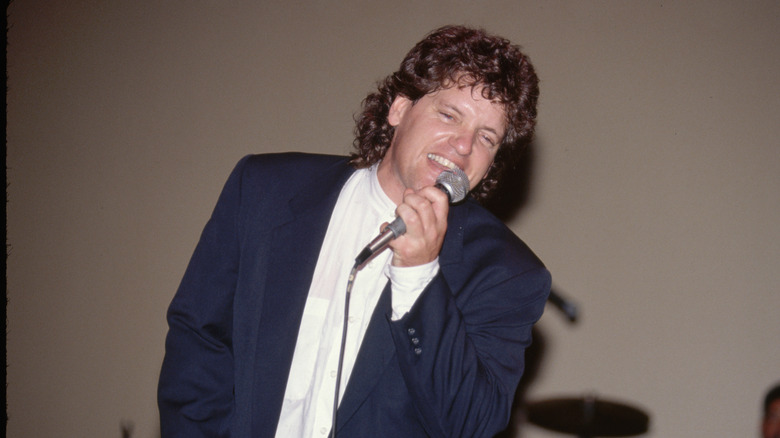 Lynn Goldsmith/Getty Images
Roger Clinton Jr. was born in 1956 to Roger Clinton Sr. and Virginia Kelley Clinton. A tragic detail from the Clintons' childhood is that Roger Sr. would often get into altercations, fueled by his alcohol addiction, with his wife and stepson, Bill. Despite growing up in a chaotic household, both boys would go on to chase their dreams and eventually reach success. Bill was elected governor of Arkansas and, of course, would go on to become the President of the United States. Roger chose a different lifestyle. He got his start in music with a band called "Dealer's Choice" and pursued an acting career. He made appearances in a number of successful films including "Fred Claus" and "Spy Hard" (via IMDb).
The world of fame and rock 'n' roll proved to be a difficult road for the younger Clinton to navigate. The success mixed with the pressure of being the younger sibling to a famed politician ultimately led Roger into trying marijuana and cocaine. He found himself hooked. "It doesn't have to be a big push," Roger said during an interview with the Los Angeles Times. "You just try it one time and the addiction takes over if you allow it to. The temptations were there and I gave in to them."
If you or anyone you know needs help with addiction issues, help is available. Visit the Substance Abuse and Mental Health Services Administration website or contact SAMHSA's National Helpline at 1-800-662-HELP (4357).
He would become part of one of Clinton's biggest scandals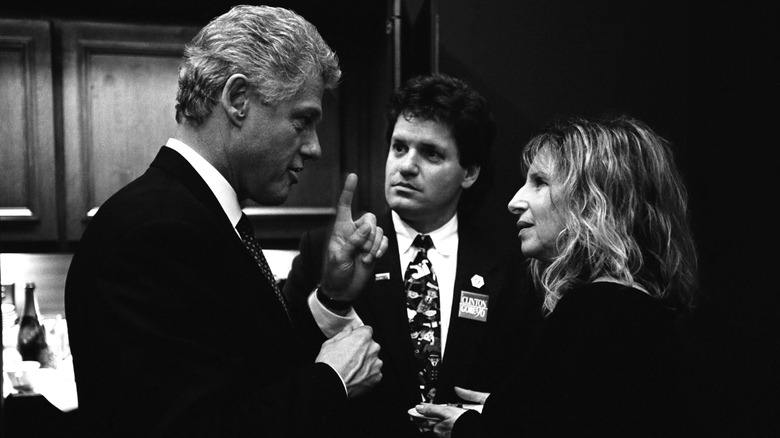 David Hume Kennerly/Getty Images
It wouldn't be long into his music career until Roger Clinton's drug addiction led him into deep trouble. In 1984, he was arrested as part of a sting operation in Arkansas, ironically overseen by his brother Bill, who was governor of the state. Per UPI, Roger was charged with five counts of distributing cocaine and one count of conspiracy to sell cocaine. Following the indictment, Bill publicly discussed his feelings about the controversy, calling it a "time of great pain and sadness" for his family.
Controversy would arise again in 2001. During Bill Clinton's last day in office, he would pardon more than 100 people who'd been convicted of crimes in an act that's become known as the "Clemency Caper." According to a statement released by the White House, the divisive list included the former president's brother (via CBS News). He was pardoned for his 1984 arrest for cocaine possession, although he'd already served his full sentence in prison. Roger would be arrested for drunk driving less than two months after he was pardoned. In 2016, while his sister-in-law Hillary was running for president, TMZ reported that Roger was arrested yet again for a DUI.