John Barrett, Princess Diana's Celebrity Hairstylist, Dead At 66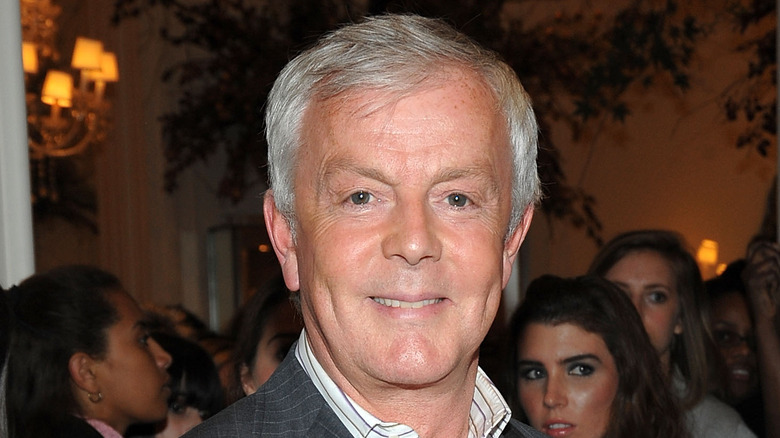 Jamie Mccarthy/Getty Images
Celebrity hairstylist John Barrett died on Wednesday, August 9, at 66 years old. The iconic beautician, whose penthouse salon in Bergdorf Goodman looked over New York City, passed after battling blood cancer (per WWD). A trusted friend shared the news of his passing on Wednesday, accompanied by an Instagram post from his styling team.
"On behalf of The John Barrett Salon Team, we regretfully announce, with great pain, the passing of our founder & owner, the legendary John Barrett," the post reads. It continues: "He lived by the phrase: 'It's not just about the hair, it's about the care.' He cared with great passion for his beloved family, friends, salon, and staff."
Barrett is remembered as a stylist who rose through the ranks of '70s and '80s Hollywood and cemented his "Bergdorf Blonde" coloring technique in beauty schools forever. While he worked with notable figures such as Hillary Clinton and Martha Stewart, he has fond memories of one notable client: Princess Diana. The two worked together in the late '90s until Diana's untimely death. Reflecting on their moments together, Barrett once told Page Six: "I felt that she found happiness and comfort, and it's such a sadness that it wasn't destined to last."
John Barrett's relationship with Princess Diana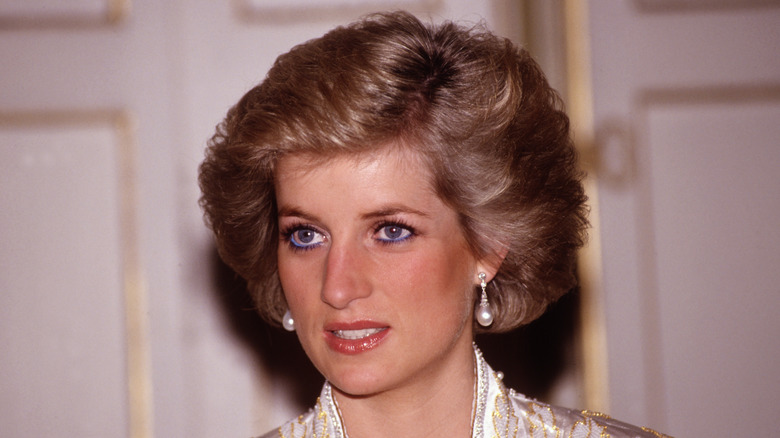 David Levenson/Getty Images
The celebrity stylist John Barrett told Page Six that Princess Di was good at making him feel comfortable, even though he was extremely nervous during their first meeting. "She said, 'Do you want to have a laugh?'" Barrett shares, referring to the fan letters she invited him to read through with her. "She's reading these letters, and we were just cracking up. There was one from a plastic surgeon ... saying, 'I would like to consult with you.' We laughed about that." Apparently, while the beloved royal received thousands of letters, the palace only allowed her to look through a few.
Barrett also said that despite the high stakes of her image, Diana wasn't fussy about her signature coifs. "[She] had an element of trust to just do what you like," he said. "With someone like that, if I did anything bad or wrong, it would be visible to the whole world." Shortly after the last time they saw each other, Diana died at age 36. Her tragic passing in a rogue paparazzi chase through Paris rocked the world.
John's legacy as a celebrity stylist
Originally immigrating to the United States from Ireland, John Barrett was dedicated to his craft. Throughout his incredible career as a celebrity stylist, he prided himself in enhancing women's true beauty through hair. "The best trend for women is bringing their personality forward and emphasizing their individual style," he told Brown Harris Stevens. "We don't follow trends; we create trends."
He invented the "Bergdorf Blonde," an ode to his fabulous salon in the Bergdorf Goodman penthouse on the Upper East Side. Eventually closing its doors in 2019, the original John Barrett Salon staked its claim on the New York beauty scene for over 23 years.
His clientele ranged from megastars to political powerhouses. Just a few of his salon visitors include "Sex in the City" author Candace Bushnell, Hillary Clinton, and Beyoncé. Upon the news of his passing, his loyal client and friend Martha Stewart shared her sentiments with WWD: "John was a good friend and a fantastic hairdresser. We will miss him sorely." Stewart had even included Barrett in one of her signature thirst trap selfies – right from a salon chair.