Hallmark's Jodie Sweetin Says Her Great American Family Debut Wasn't Her Choice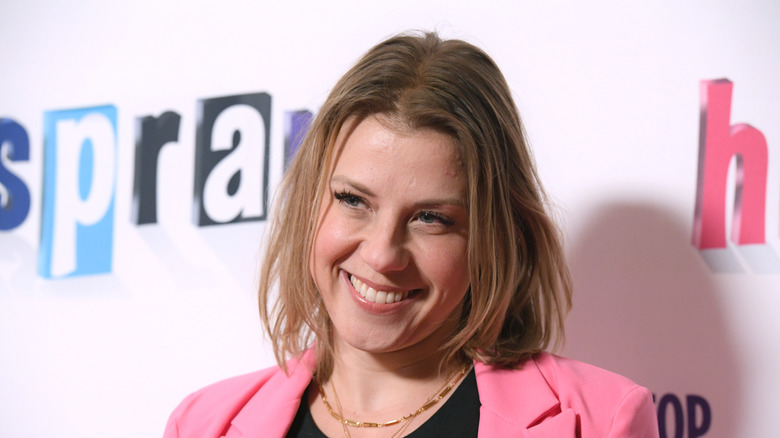 Michael Tullberg/Getty Images
Outside of her work on "Full House" and its reboot "Fuller House," Jodie Sweetin has become a familiar face on Hallmark. The actor has starred in "Merry & Bright," "Love Under the Rainbow," "Entertaining Christmas," and more. However, in August 2023, Hallmark's rival, Great American Family (GAC), announced in a press release that "Craft Me A Romance," a film starring Sweetin, would debut on the network on September 16. This, however, was news to Sweetin, according to People.
In an interview with the publication, Sweetin said she had no idea her film would end up in the network's hands. She explained, "Sometimes, we, as actors, don't have control over which network buys the projects we are in, nor are we a part of the process in which they get sold." She added, "So I was very surprised to learn by reading about it in the press yesterday that the independent film I worked on over a year ago was sold to Great American Family."
GAC, run by Hallmark's former CEO Bill Abbott, is known for its conservative values. Abbott left Hallmark and launched GAC after he became embroiled in controversy for pulling an ad that featured a same-sex couple. That said, what you need to know about Sweetin is that she is a proud supporter of LGBTQIA+ rights — so much so that this has affected her friendship with her on-screen sister, Candace Cameron Bure.
Jodie Sweetin takes a stance against Great American Family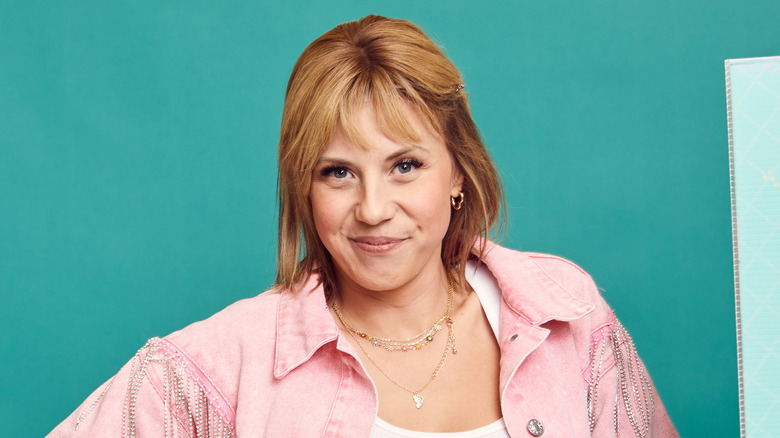 Emily Assiran/Getty Images
In April 2022, Jodie Sweetin's longtime costar and fellow Hallmark actor, Candace Cameron Bure, left Hallmark for GAC. In an interview with The Wall Street Journal, Bure, a devout Christian, explained this decision by saying, "I knew that the people behind Great American Family were Christians that love the Lord and wanted to promote faith programming and good family entertainment. ... I think that Great American Family will keep traditional marriage at the core."
Shortly after, Sweetin seemingly indirectly replied to Bure's words by showing support for JoJo Siwa after Siwa called out Bure for her statement on Instagram. This interaction led Bure to unfollow Sweetin on the social media site. But Sweetin didn't stop there. When Holly Robinson Peete made a post that was clearly directed toward Bure, Sweetin shared it on her own page. In the post, Peete denounced the word "traditional" and its implications.
At the time of this publication, Bure still does not follow Sweetin on Instagram. However, the two are set to appear together at 90s Con in Florida in September 2023. As for "Craft Me A Romance" being on GAC, Sweetin told People, "I am disappointed, but in keeping with my mission of supporting the LGBTQ+ family, any potential or future money made from this sale will be donated to LGBTQ+ organizations."