The Surprising Way Hunter Biden's Affair With His Deceased Brother's Wife Was Discovered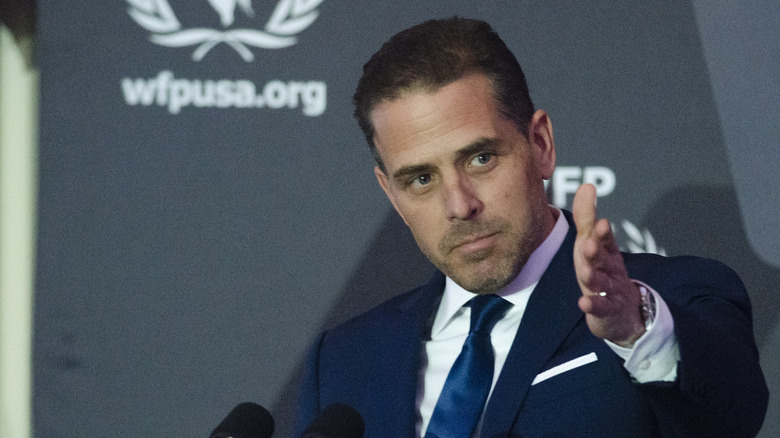 Kris Connor/Getty Images
We may receive a commission on purchases made from links.
The son of President Joe Biden, Hunter Biden has been involved in several big controversies, including his addiction and run-ins with the law; his business dealings in China and Ukraine, in particular, garnered much suspicion, especially from his father's political opposition.
The Biden family would likely prefer to keep Hunter's behavior under wraps, but after his ex-wife, Kathleen Buhle, published a tell-all memoir in 2023 titled "If We Break: A Memoir of Marriage, Addiction, and Healing," no juicy family secret is off the table. Hunter first met Buhle while attending Yale Law School. They were married for about 24 years before their eventual split in 2017, which was the culmination of years of excessive drinking, cheating, and financial mishandling, according to Buhle (via CBS News). One particularly salacious detail she revealed was that Hunter was having an affair with his deceased brother's wife, Hallie Biden.
And if you thought it couldn't get any worse, we've got some news for you. The affair was uncovered by none other than his own children after they discovered damning texts between their father and aunt.
If you or anyone you know needs help with addiction issues, help is available. Visit the Substance Abuse and Mental Health Services Administration website or contact SAMHSA's National Helpline at 1-800-662-HELP (4357).
How Hunter Biden and Kathleen Buhle's marriage fell apart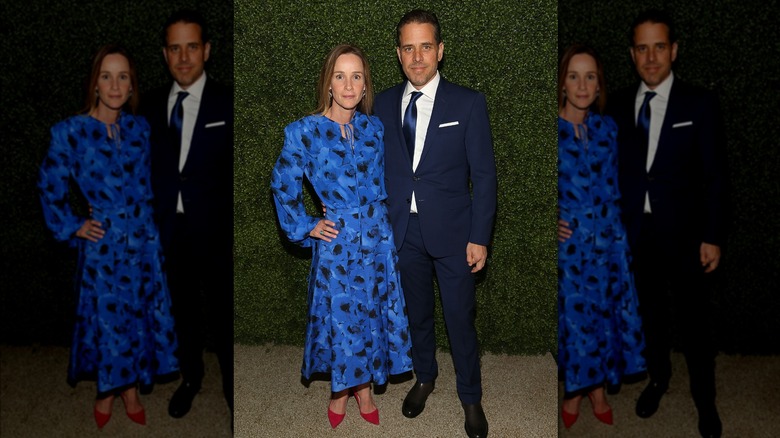 Paul Morigi/Getty Images
It's important to note that Hunter Biden and Kathleen Buhle split two years after his brother's death from brain cancer — a tragedy that seemed to have completely destroyed Hunter, emotionally and mentally. Naomi Biden, Hunter and Kathleen's eldest daughter, tweeted in 2020, five years after Beau Biden's death: "He and Beau were one. One heart, one soul, one mind."
It's no wonder, then, that his brother's death sent him spiraling. Beau Biden's heartbreaking story haunted Hunter; according to the BBC, he turned to alcohol to cope with the loss. While this marked the beginning of the end of Kathleen and Hunter's marriage, the loss also brought him closer to someone else: his sister-in-law.
Hallie Biden understood the loss more than anyone. What started as a mutual understanding and familial comfort eventually turned into a full-blown affair. After two of his daughters, Naomi and Finnegan (who were teenagers at the time), found texts between Hallie and Hunter, they decided that their mother couldn't be left in the dark. They resolved to tell their mother and contacted their family therapist to help break the news. 
Hunter's addiction had already wreaked havoc on his marriage, but this was the final straw for Kathleen, who wrote in her memoir: "I felt a strange vindication. Not only had I not been crazy, but it was so much worse than I could have imagined." (via People).
Where are Kathleen Buhle and Hunter Biden now?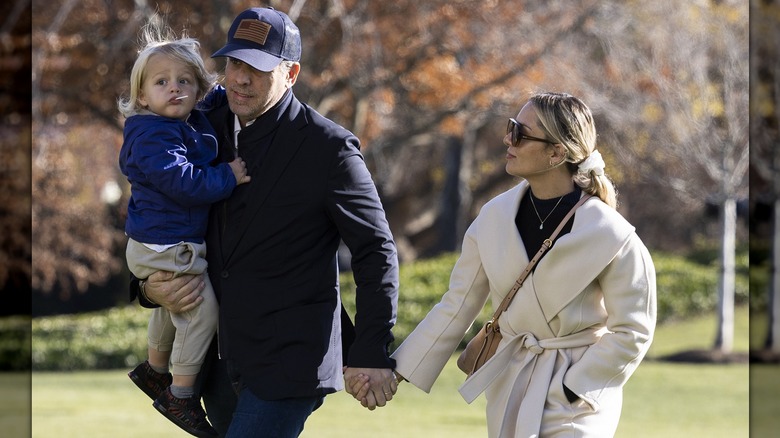 Kevin Dietsch/Getty Images
Kathleen Buhle fell ill only months after their divorce, and recovery was an uphill battle. In an interview with ABC News, Buhle said that her battle with colon cancer, though incredibly difficult, helped put things into perspective: "When [the doctor] said that I had cancer, within minutes, I thought, 'I can't believe I was that upset about divorce.'" She appears to be on a journey of self-actualization, has not remarried as of mid-2023, and has since chosen to reclaim her maiden name, shirking the Biden surname and all of the baggage that came with it
After his divorce, Hunter Biden dated Hallie Biden officially before breaking it off in 2019. Hunter eventually opened up about the affair that had everyone talking, saying it was born out of their sadness after Beau's death. "That grief turned into a hope for a love that maybe could replace what we lost. And it didn't work," Hunter told CBS News.
Though his relationship with Hallie fell apart, Hunter remarried in 2019 to Melissa Cohen, a filmmaker from South Africa, less than a week after meeting her. They have a son together named Beau, who was born a year into their whirlwind marriage. While the story behind their meeting sounds straight out of a rom-com, reality often disappoints. 
A source told Page Six that Cohen's dreams of a happily-ever-after were swiftly shattered: "She thought she was marrying a prince from a great American family and she'd live a charmed life with him. But the reality is he's a train wreck and life with him is very hard behind closed doors. She had no idea what she was getting into."