The Heartbreaking Story Of Joe Biden's Son, Beau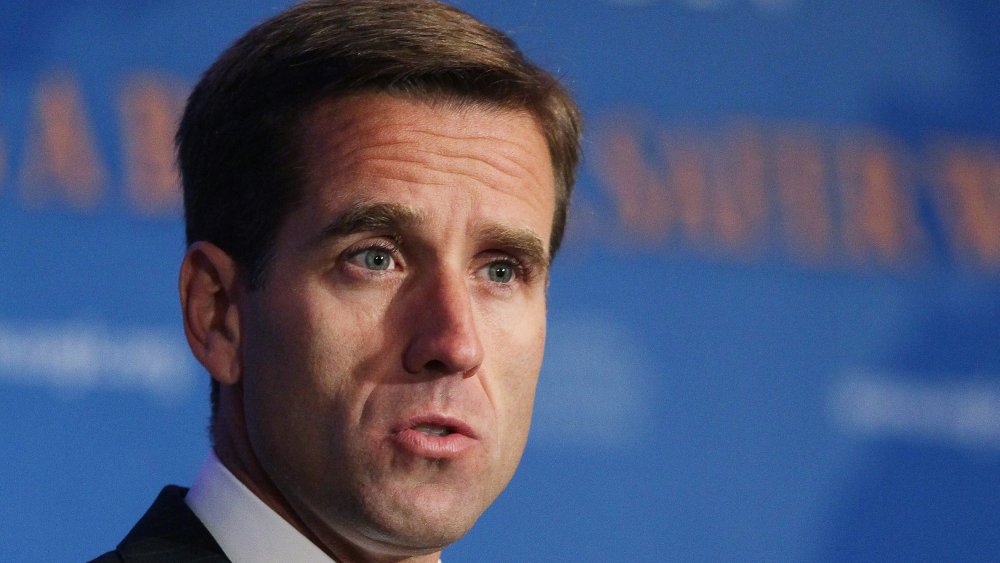 Mark Wilson/Getty Images
Former vice president and current presidential candidate Joe Biden may have lived an impressive life, but it has also been marked by tragedy. Biden's life has been impacted by some devastating losses, including that of his first wife and his daughter in a car accident in 1972. Decades later, Biden also lost his son, Beau, to brain cancer.
Beau was poised to follow in his father's footsteps. Biden's son was a military veteran who later became the attorney general of Delaware. This position led to a close friendship with Biden's running mate and former attorney general of California, Kamala Harris. The two worked together to negotiate with banks during the foreclosure crisis in the early 2010s. "We had each other's backs," wrote Harris in her memoir The Truths We Hold: An American Journey.
As noted by Marie Claire, Beau planned to run for governor in 2016, but his political ambitions were cut short when he passed away in May 2015. He was just 46 years old.
Joe Biden was devastated by the death of his son, Beau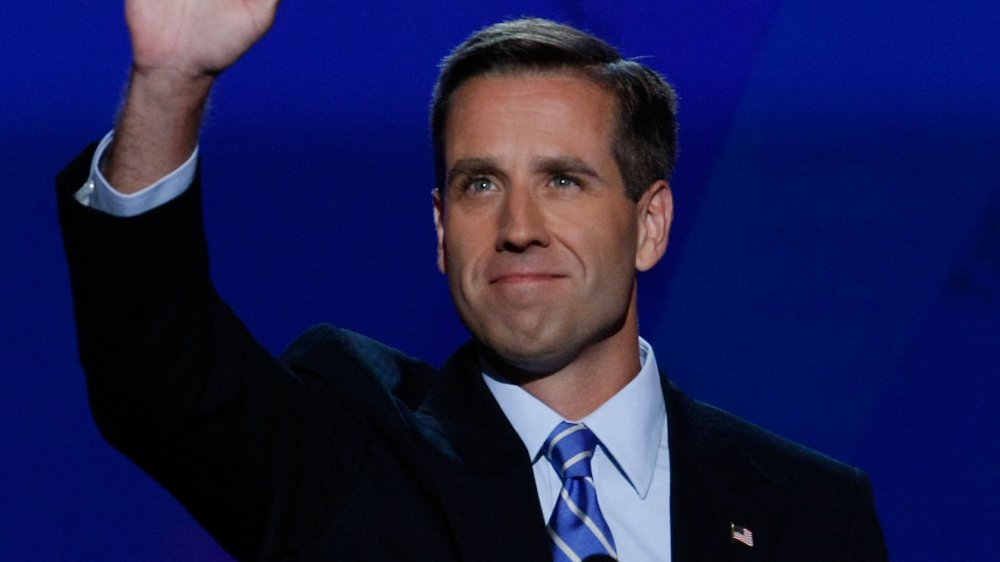 Mark Wilson/Getty Images
Beau's death came after a long battle. He suffered a stroke in 2010, and had a lesion removed from his brain three years later. Beau went through surgery, chemotherapy, and radiation to fight the cancer, but by 2015 his health was deteriorating.
The loss of his son hit Biden hard. "It is with broken hearts that Hallie, Hunter, Ashley, Jill and I announce the passing of our husband, brother and son, Beau, after he battled brain cancer with the same integrity, courage and strength he demonstrated every day of his life," wrote Biden in a statement issued by the White House (via NPR). "The entire Biden family is saddened beyond words. We know that Beau's spirit will live on in all of us—especially through his brave wife, Hallie, and two remarkable children, Natalie and Hunter.
Then-president Barack Obama also issued a statement following the tragic loss, commenting on how much like Biden his son was. "Beau took after Joe," said Obama. "He studied the law, like his dad, even choosing the same law school. He chased a life of public service, like his dad, serving in Iraq and as Delaware's Attorney General. Like his dad, Beau was a good, big-hearted, devoutly Catholic and deeply faithful man, who made a difference in the lives of all he touched — and he lives on in their hearts."
Beau Biden's legacy lives on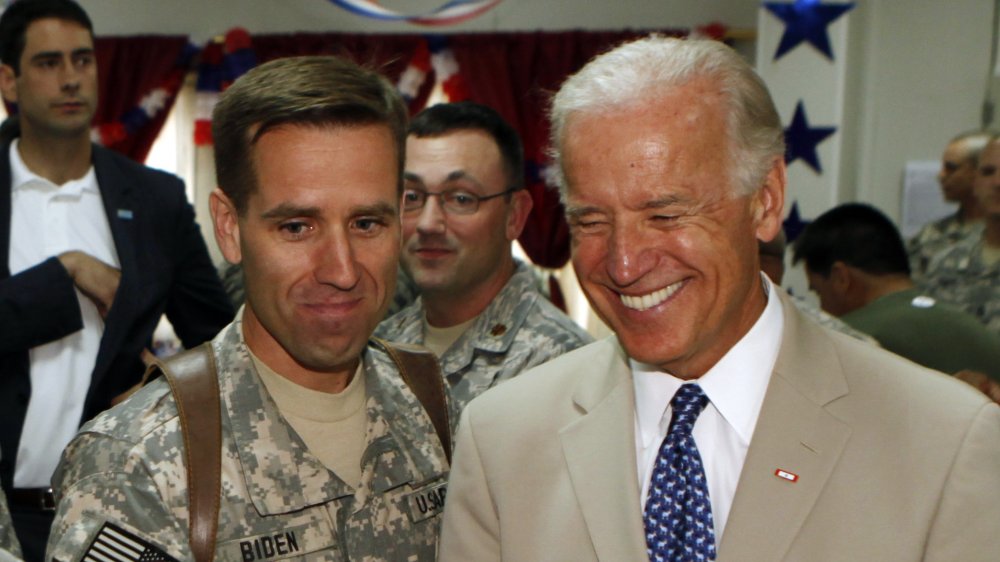 Pool/Getty Images
Biden continues to honor his son, years after his death. When he named Kamala Harris as his running mate, he mentioned Harris' friendship with his son."I have the great honor to announce that I've picked @KamalaHarris — a fearless fighter for the little guy, and one of the country's finest public servants — as my running mate," he wrote on Twitter. "Back when Kamala was Attorney General, she worked closely with Beau. I watched as they took on the big banks, lifted up working people, and protected women and kids from abuse. I was proud then, and I'm proud now to have her as my partner in this campaign."
Beau wanted his father to run for president. In a 2015 appearance on 60 Minutes (via Marie Claire), Biden said, "Beau all along thought that I should run and I could win."
One of Biden's campaign pledges is even in honor of Beau. "I've worked so hard in my career, that I promise you, if I'm elected president... we're gonna cure cancer," Biden said in a speech (via the Washington Examiner).