The Young And The Restless Actors Who Got Their Start On Another Soap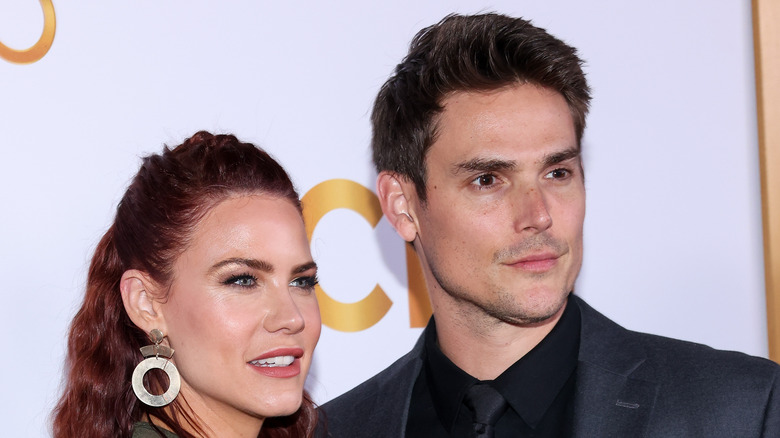 Victoria Sirakova/Getty Images
"The Young and the Restless" celebrated its 50th anniversary in 2023, which is a testament to the incredible crop of talent that's been involved throughout its lengthy tenure. For decades, the soap has delivered countless stories filled with drama, intrigue, and romance. While the current cast of actors is delivering stellar performances on a daily basis, not all of them can claim "Y&R" as their first and only home on daytime television. 
It's not unheard of for actors to have played several characters across the wider soap opera landscape. One actor in particular who has run the gamut of soaps is "General Hospital's" Maura West who previously appeared on "The Young and the Restless" and "As The World Turns." Recasting roles several times with new actors is more common in soaps than in other genres of television because producers typically waste no time doing so, and choosing someone familiar for the role tends to work out better for them. 
"Y&R" is filled with talented stars who have called another soap opera home before stepping foot in Genoa City. From a bad boy twin from Lanview to a crimson-haired fashion designer fleeing her past, many current stars first popped up elsewhere. Now playing the brash and manipulative Tucker McCall, Trevor St. John's first foray into soaps was on "One Life to Live," as Todd Manning, until an unexpected twist required a significant character switch. 
Trevor St. John played Todd Manning on One Life to Live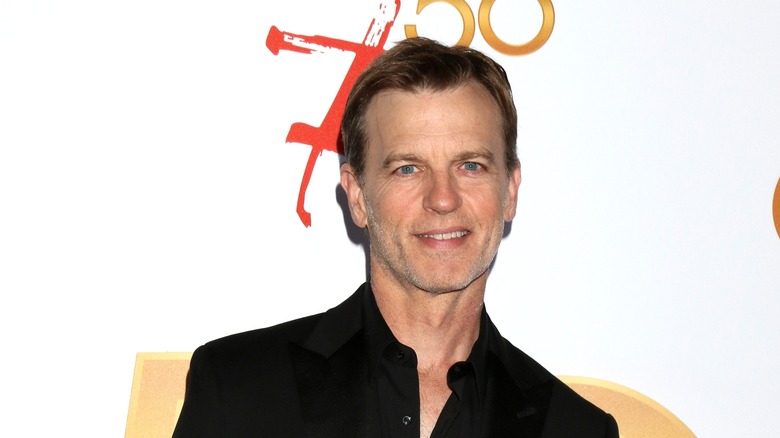 Kathy Hutchins/Shutterstock
Long before wreaking havoc on the lives of the Abbott family, Trevor St. John had a key role on "One Life to Live." Following Roger Howarth's exit in 2003, St. John assumed the role of Todd Manning, bringing a new type of persona to the character. Like his predecessor, St. John's version of Todd found himself in the orbit of Kassie DePaiva's Blair Cramer, becoming a super couple. 
St. John's version of Todd also did damage control in a brazen attempt to redeem the character from the time he sexually assaulted Marty Saybrooke. In a startling and jarring turn of events, they attempted to not only correct those past actions, but writers paired the couple together. It was a complete departure from the direction they took it before, and it garnered a lot of interesting feedback. 
Even though Marty had amnesia, it still was a bizarre coupling to attempt. However, eventually, Howarth returned to the soap, and St. John was revealed to be Todd's twin brother, Victor Lord, instead. He remained on the series until its cancellation and reprised the role for a short period of time when "OLTL" was briefly rebooted. 
Melissa Claire Egan starred on All My Children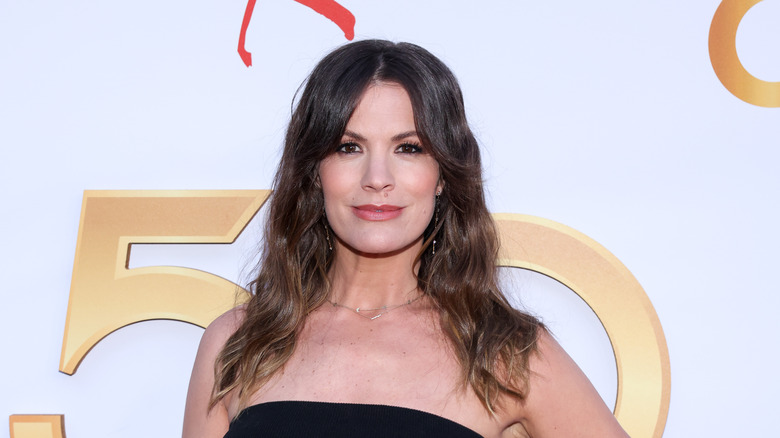 Victoria Sirakova/Getty Images
Before dazzling fans of "The Young and the Restless" as fashion designer Chelsea Lawson, Melissa Claire Egan was best known for her "All My Children" run as Annie Lavery. From 2006 to 2011, Egan played Annie, entering several high-profile relationships with the show's leading men such as Cameron Mathison and David Canary. Similar to her initial run as Chelsea on "Y&R," her "AMC" persona was quite the nefarious wrongdoer. Although, in Chelsea's defense, she didn't commit nearly as many as the laundry list of violent crimes perpetrated by Annie. 
Annie was unafraid to commit murder and take out those who stood in her way. Her entire five-year run in Pine Valley was filled with nothing but a string of horrific crimes in an effort to achieve everything she wanted. Despite the crime aspect, this was a shining example of Egan's ability to easily develop and maintain chemistry with any actor she was paired with. This talent translated well for her on "Y&R," which has seen Egan effectively develop chemistry and believable relationships with everyone who's ever played Adam Newman (currently Mark Grossman). 
Even though her run as Annie wasn't as long as her time as Chelsea, Egan broke into the soap opera world on "AMC" and hasn't looked back since. Playing Annie provided her with a platform, making Egan a household name by the time she stepped foot in Genoa City.
Jason Thompson spent over a decade on General Hospital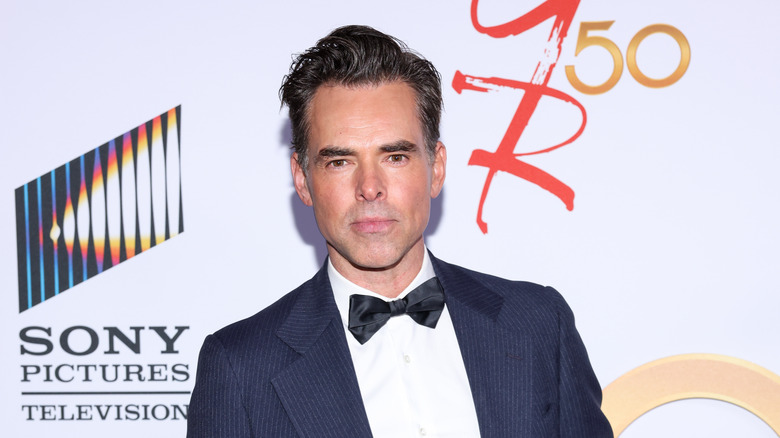 Victoria Sirakova/Getty Images
It's hard to believe because of how incredible he is in the role, but Jason Thompson is far from the first actor who's ever played Billy Abbott on "The Young and the Restless." Before he was a recovering gambling addict with himself as his biggest enemy, Thompson got his start on "General Hospital." His character couldn't have been further from what he's playing on "Y&R," however. On "GH," Thompson portrayed arrogant neurosurgeon Patrick Drake from 2005 to 2016. He originated the role and, besides a few days in 2008, Thompson remained the only actor at the helm for the character's entire run. 
Patrick is best known for his super couple romance with Robin Scorpio (Kimberly McCullough). Their relationship served as Patrick's primary storyline on "GH" and, despite other lackluster dalliances with characters like Sam McCall (Kelly Monaco) and Sabrina Santiago (Teresa Castillo), Robin was Patrick's one true love. After Robin was faux killed off the series on several occasions, Patrick ultimately made the decision to move to California with her and their children. 
Patrick's been referenced on several occasions since leaving the show, mostly when there's a neurological case at the hospital or he's being discussed by his mother-in-law, Anna Devane (Finola Hughes). The character hasn't been recast since Thompson's exit, but it was an undeniably good decision for him to hop over to Genoa City because of how stellar he's been as Billy. 
Courtney Hope appeared on The Bold and the Beautiful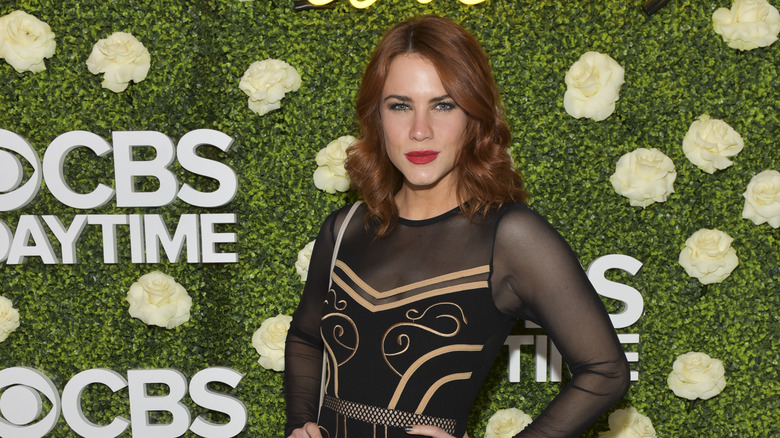 Rodin Eckenroth/Getty Images
Courtney Hope is unique among the list of actors who got their start on a different soap because she didn't change characters. Even though Hope has been crushing it as Sally Spectra on "The Young and the Restless," the genesis of the character began in Los Angeles on "The Bold and the Beautiful." For several years, viewers witnessed Sally's numerous attempts to get Spectra Fashions off the ground, and they watched her fumble relationships with Wyatt Spencer (Darin Brooks) and Thomas Forrester (then Pierson Fode) along the way too. 
The fashion business didn't really work out for Sally on "Bold" because she was never going to be taken seriously there as a direct competitor to Forrester Creations. No matter what she did, she always fell short. This bad luck also applied to her love life, and even though Sally truly tried to make things work with Thomas, she failed miserably with Wyatt. Sally even faked a fatal disease on "B&B" to keep him in her life. Eventually, the only option was for Sally to leave town, so Hope was let go by the show. 
Thankfully, the powers that be at "Y&R" realized how talented she is and gave her a shot at bringing Sally to Genoa City instead. The character started off doing more of the same when she first arrived in town, but since then, she's matured and become one of the more stable figures in town. 
Brytni Sarpy was Valerie Spencer on General Hospital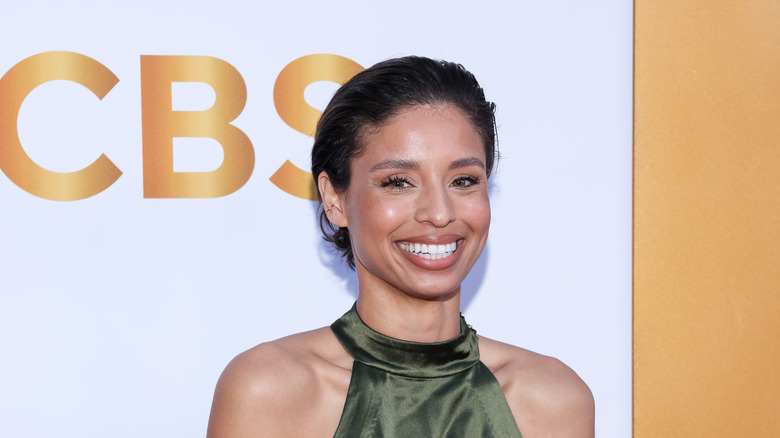 Victoria Sirakova/Getty Images
Brytni Sarpy has been a delight to watch on "The Young and the Restless" as Dr. Elena Dawson, but she was criminally underused during her first soap run. For years, Sarpy played Valerie Spencer on "General Hospital," but nothing about her time on the show really clicked. It would've been an easy assumption that Valerie would be a great fit for the series, given her status as a legacy character with Valerie's ties to the prominent Spencer family. Carly Spencer (Laura Wright) arguably gets more screen time than anyone else, but the same could not be said for Valerie. 
Despite a promising start, which included having an affair with her cousin, Lulu Spencer's (Emme Rylan) husband, Dante Falconeri (Dominic Zamprogna), things went downhill after that. Valerie was rarely featured in episodes, and even when she was a part of scenes, they were forgettable and rarely included anything of note. There was a brief period where it seemed like the character was making a resurgence, but nothing came of that either. 
Thankfully, once she left "GH," Sarpy was treated with considerably more respect on "Y&R," and placed in storylines with a great deal of importance. Elena's relationships with Devon Hamilton (Bryton James) and Nate Hastings (Sean Dominic) are miles above anything she was doing during her pit stop in Port Charles. Finding herself in the middle of Devon and Nate's family feud on several occasions has also kept her relevant on a consistent basis.