Why Sally Spectra Faked A Fatal Disease On The Bold And The Beautiful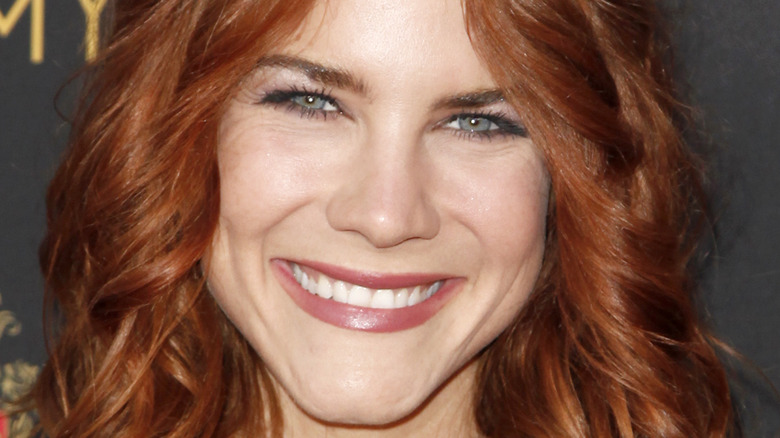 Tibrina Hobson/Getty Images
Sally Spectra (Courtney Hope) has gone through a lot both personally and professionally on "The Bold and the Beautiful." Before she made her way to the fictional town of Genoa City on "The Young and the Restless," she was one of the hot, young designers in L.A. She also found herself in the middle of all the drama at both Forrester Creations and Spencer Publications. In fact, Bill Spencer (Don Diamont) was at one point hellbent on destroying Sally's life and her line, Spectra Fashions, that he wanted to burn it all down to the ground, according to Soap Opera Spy.
If that weren't enough, her love life has also been anything but smooth. Even though there was a time in which both she and Wyatt Spencer (Darin Brooks) couldn't get themselves out of bed (in a good way, of course), that part of her life also came crashing down when a certain someone from the Las Vegas desert showed up at Wyatt's door, per Soaps.com.
Sally's lies were exposed by Flo
Before Wyatt Spencer met Sally Spectra, there was a woman by the name of Flo Fulton (Katrina Bowden). The two were high school sweethearts until Flo and her mother Shauna Fulton (Denise Richards) mysteriously left this fictional town of Los Angeles in the middle of the night to start new lives for themselves in Las Vegas. Wyatt's portrayer, Darin Brooks, even told Soap Opera Digest in 2020, "I think he feels like Flo has been the one that he was destined to be with since they were kids."
Unfortunately for Sally, having Flo in the picture again meant that the fashion designer wasn't a priority on Wyatt's list anymore, and it certainly showed. Sally was so jealous of Wyatt's relationship with Flo that she went as far as to fake her own illness in order to get his attention again, according to TV Insider. Courtney Hope, who played Sally on the hit CBS soap, told the site that the reason why her character did this was because, "Sally has gotten the short end of the stick ever since she showed up in Los Angeles. Though this has been the case her whole life, L.A. served as a place for her to make a name for herself and change her history. No matter how hard she's tried, she can never seem to find a win."
Of course, it didn't take very long for Flo to expose Sally and her lies, too. 
Sally's new life in Genoa City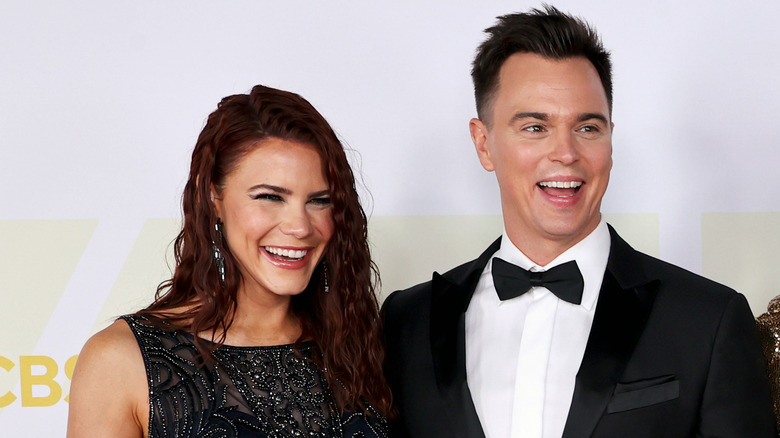 Kevin Winter/Getty Images
Flo Fulton did a little investigating on her own to find out that Sally Spectra was not dying of a rare illness, and that she might have just been diagnosed with a symptom called jealousy, according to Soaps.com. After she was exposed and called out for her lies, Sally packed her bags and left L.A. 
Unfortunately, fans were unhappy with her sudden departure from "The Bold and the Beautiful," but that wasn't the last that viewers got to see her. Because Sally is someone who knows how to reinvent herself, she ended up in Genoa City on "The Young and the Restless" in the hopes that she could start a new life and hopefully a new career in fashion in this rather isolated but also glamorous town in Wisconsin. That said, Courtney Hope did hint to TV Insider in 2020 that her character wouldn't mind returning to "The Bold and the Beautiful" to see her old foes. She said, "There's a lot of redemption that can happen. It'd be nice to see Sally be on more solid footing and then have her see people from her past again so she can say to them, 'Hey, I made it!'" 
Sally might have felt down when Wyatt dumped her, but she certainly wasn't down and out.