The Young And The Restless' Beth Maitland Once Called This Co-Star A Creep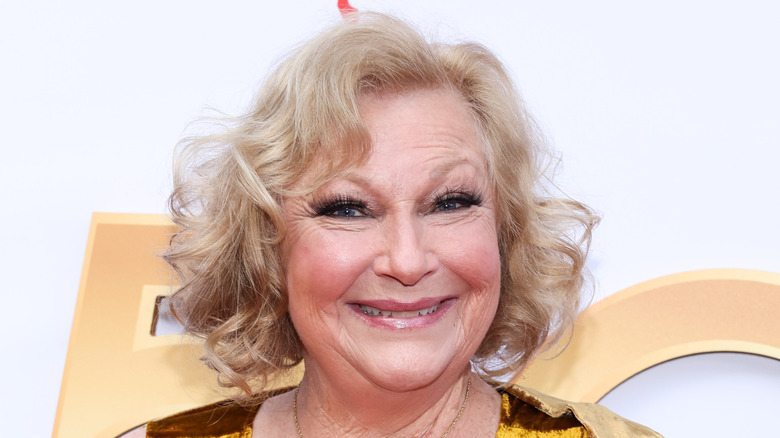 Victoria Sirakova/Getty Images
On most soap operas, the cast and crew that work on the show become a family. After years, and possibly even decades, of being on set together they know each other so well that they consider themselves bonded for life. However, that's not always the case in the beginning, especially for Beth Maitland and a co-star who left a less-than-desirable first impression.
Beth Maitland has been playing Traci Abbott on "The Young and the Restless" since her debut in 1982. Fans quickly grew to love the shy, insecure girl who always had to compete with her pretty older, sister Ashley Abbott (Eileen Davidson), and rival Lauren Fenmore (Tracey E. Bregman), for attention. And, when Traci finally married Brad Carlton (Don Diamont), it seemed as if she might finally get her happy ending. 
But sadly, it didn't work out for Traci and Brad. And, as the old adage goes, art often imitates life. Even though Maitland and Diamont convinced fans that Traci and Brad were meant to be, their real-life friendship had a rocky start.
Maitland was snubbed by Don Diamont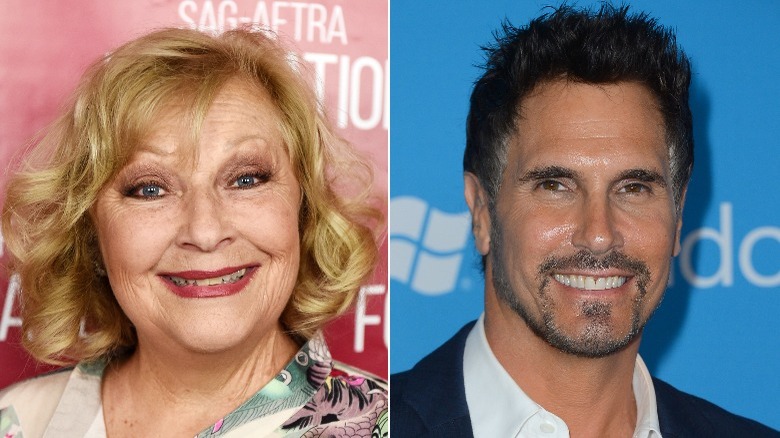 Amanda Edwards & Frazer Harrison/Getty
Early on in Beth Maitland's tenure on "The Young and the Restless," she was backstage at a concert and Don Diamont, who was playing Carlos Forenza on "Days of Our Lives" at the time, was there too. With the idea that it would make a great publicity stunt, the gathered paparazzi asked the two soap stars to take a photo together. Maitland agreed, happy to pose for some pictures, but Diamont refused, as he didn't know who she was at the time. 
Evidently, the interaction left a bad taste in Maitland's mouth. Two years later, Diamont was hired at "Y&R," and he was excited to start working with Maitland. However, she wasn't as enthused and avoided him for days. In an interview with Soap Opera Digest, the soap icon recalled her feelings at the time: "I thought he was the biggest creep! And I let him know it!"
Diamont eventually approached Maitland, wanting to know what was wrong. The two aired their grievances in her dressing room, and after Maitland expressed her annoyance at their past interaction, they were able to start fresh.
There are no hard feelings between them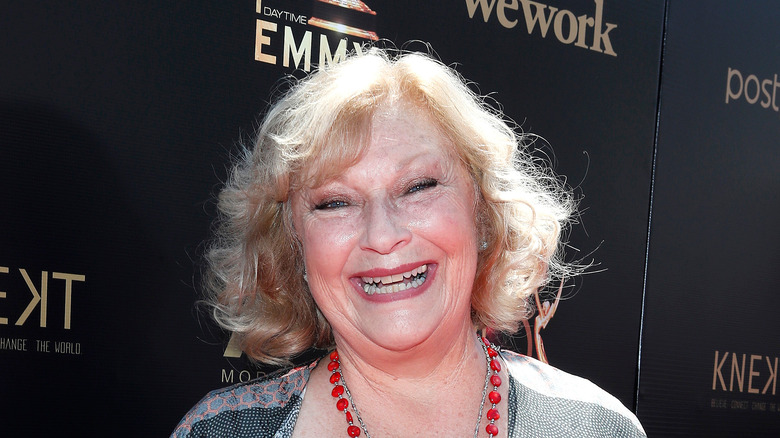 Joe Seer/Shutterstock
Don Diamont and Beth Maitland went on to play Traci and Brad as they fell in and out of love and got married more than once along the way, too. Fans were saddened and outraged when Diamont was fired from "The Young and the Restless" after Brad was killed off, but his daytime career was far from over. 
In fact, Maitland proved to be an influential person in Diamont's life even after his time on "The Young and the Restless." In an interview with Soap Opera Digest, Diamont opened up about his relationship with Maitland and how he was incredibly grateful to have worked with her for so long, citing her talent and kindness as what he admired most about her. The actor even called Maitland his "most influential mentor." 
It seems as if there are no hard feelings between these two anymore, as Maitland also fondly reflected on her time with Diamont at "Y&R." During a chat with Soap Central, she gushed, "There are no bounds to his generosity and caring." The soap icon continued, "He is an amazing man. There is so much going on behind that gorgeous facade, and I am so grateful and honored that we are friends."