Who Is Dr. Kai Bartley On Grey's Anatomy?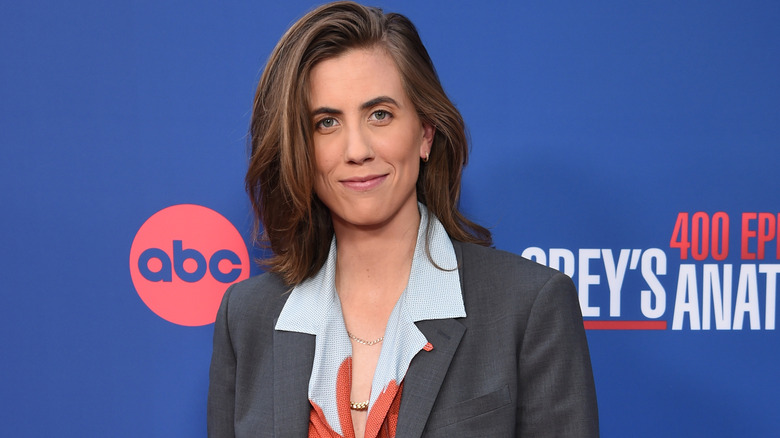 Dr. Kai Bartley first appeared on the hit ABC series "Grey's Anatomy" in the Season 18 episode titled, "Some Kind of Tomorrow." Bartley is the first non-binary character on the show and is played by E.R. Fightmaster, who is also non-binary.
Dr. Bartley was first introduced to viewers when Dr. Meredith Grey and Dr. Amelia Shepherd flew to Minnesota to try to cure Parkinson's disease with Dr. David Hamilton at his research lab. Hamilton, played by Peter Gallagher, was invested in the research since he was fighting Parkinson's himself. Bartley worked at the lab as a neuroscientist who specialized in stem cell research, and soon, Bartley and Shepherd began working together.
Shepherd and Bartley became friendly as they worked on the project together. When Shepherd finished her work at the lab, she flew back home to Seattle, and she and Bartley stayed in touch to keep up with the research. They soon began a romantic relationship.
E.R. Fightmaster says playing Dr. Kai Bartley is gratifying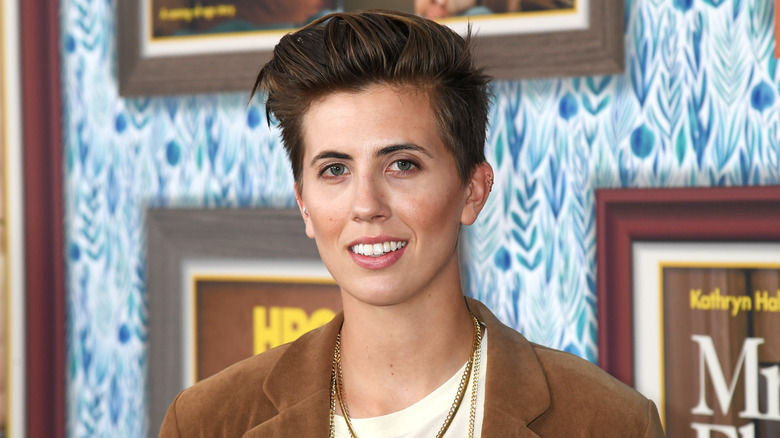 Jeff Kravitz/Getty Images
E.R. Fightmaster told NBC News that they are happy to be able to portray Kai as a nonbinary character. "I have also learned a lot about what aspects of nonbinary are most confusing to people," says Fightmaster. "Things about the identity that need to be handled well or need to be handled with grace, and how to talk with people who aren't familiar with this identity in a gentle and educational way."
Fightmaster says that some people only know that trans and non-binary people exist because they see them on TV or in the movies. "You can live an entire experience, but until you see it represented on screen, that tends to be the most helpful way that people go, 'Oh wait, that's me. I'm not alone in this life. This experience is not 100 percent unique and isolated to me,'" they said.
They said that the Gen Z generation is made up of lots of trans, nonbinary, queer, and gender-fluid people. "Gen Z is the most open-minded generation we've had; it's the queerest generation we've ever had," says Fightmaster. "I don't think that there's something in the water. I think that there's [more] people on TV."
Dr. Kai Bartley and Dr. Amelia Shepherd form a bond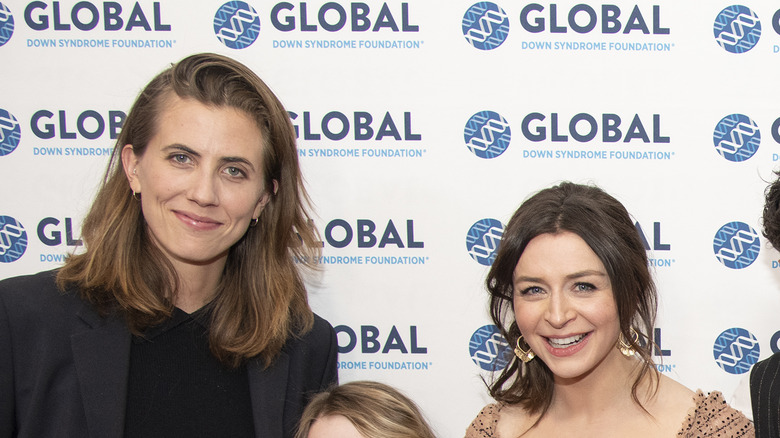 Thomas Cooper/Getty Images
On the surface, Dr. Kai Bartley and Dr. Amelia Shepherd could not be more different. Shepherd is a recovering alcoholic and single mother, while Bartley is married to their career as a neuroscientist. It's true that Shepherd is heavily invested and committed to her career, too, but she is also a mother and puts her daughter first.
Shepherd, who is played by Caterina Scorsone, says she is delighted to be able to portray such a powerful storyline. "We got to present to the world, like, the full humanity and depth of someone in that community," Scorsone told US Weekly. "I feel so privileged to be a part of that storyline."
"I think one of the things that thrills me is that [relationship], like, exploded when it came on screen," says Scorsone. People kind of saw chemistry there from the beginning and became huge champions of that relationship." Similarly, fans were very happy when Shepherd became involved with Bartley and finally found happiness.