A Look At Lisa Marie Presley And Michael Lockwood's Messy Split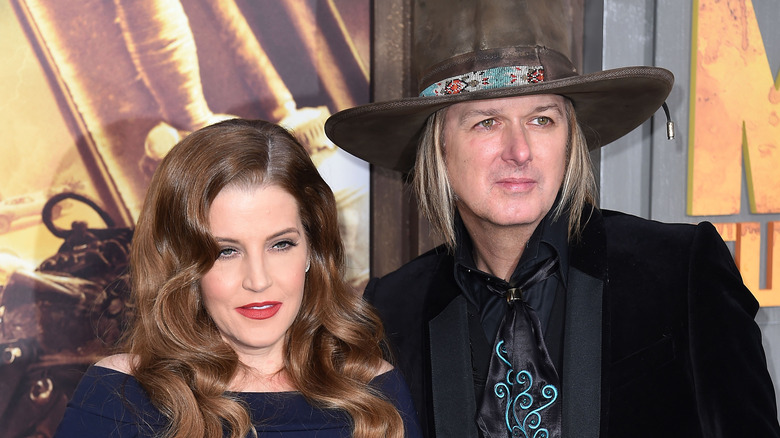 DFree/Shutterstock
Divorces can get downright ugly at times, and Lisa Marie Presley's split from Michael Lockwood is proof of that. While all of the marriages of the legendary Elvis Presley's late daughter involved some level of drama and speculation, the fourth and final of Lisa Marie Presley's ex-husbands formed one half of what became her most chaotic marriage, all because of how unpleasant the divorce was. 
Guitarist Michael Lockwood and Presley embarked on a heated, accusatory divorce battle in 2016 that lasted five long years before the matter was finally settled in May 2021. At the center of the divorce drama was the question of which parent would retain custody of their twin daughters, Harper Vivienne Ann and Finley Aaron Love. After the pair announced their split, the public relationship between Lockwood and Presley took a nosedive. Accusations began to fly from both parties. The police — and perhaps the paparazzi — were called, and no one knew who to believe was telling the truth. The ensuing messiness of their falling out was a complete shock to those who once believed they were meant to be.
Presley's disturbing claim about Lockwood resulted in their children being taken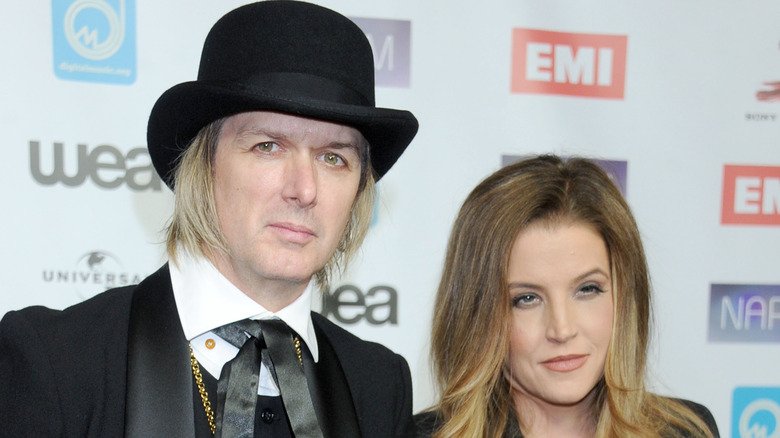 Gregg Deguire/Getty Images
Lisa Marie Presley and Michael Lockwood married in 2006, two years after Presley split from actor Nicholas Cage. Her and Lockwood's 10-year marriage would prove to be Presley's longest relationship yet and result in twin daughters. At the end of those 10 years, however, the couple hit a roadblock they couldn't overcome. Presley filed for divorce in June 2016, citing "irreconcilable differences" as the reason behind her decision, People revealed.
It wouldn't be long into the divorce before things got nasty. In February of 2017, TMZ reported on a harrowing 911 call placed by Presley from her home. During the call, she claimed to have located some predatory photos of children on her husband's computer. The accusation resulted in the pair's daughters being taken into protective custody. In legal documents obtained by the site, Presley stated, "I have no idea what else may be on those devices and fear that there are more and worse images and evidence in these un-analyzed devices."
The allegations were investigated, but charges were never filed and Lockwood was never indicted. An officer with the Tennessee Bureau of Investigation issued a statement to People, saying, "Barring any new potential evidence or information, we have concluded our involvement in this matter. We have not been able to determine a crime occurred in Tennessee and accordingly do not have an open investigation."
She also accused Lockwood of using their children for sympathy points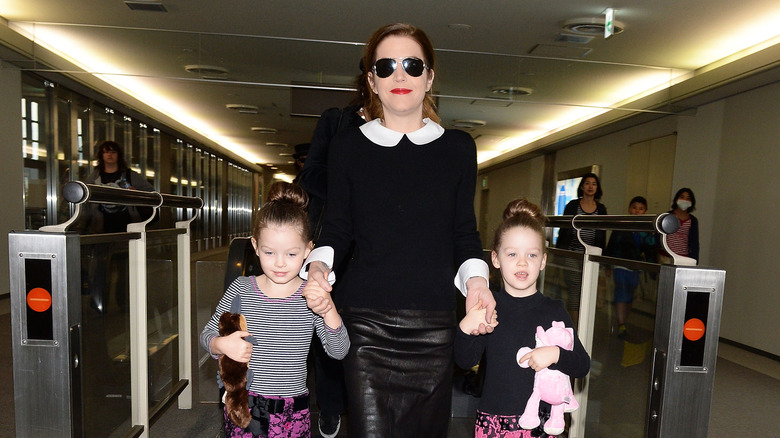 Jun Sato/Getty Images
At the heart of Lisa Marie Presley and Michael Lockwood's messy split were finances and their daughters. Presley's lawyer cited Lockwood's alleged poor management of his ex's money as the reason behind her financial woes. As for their children, Presley's lawyer told People, "There are some problems with him being a good father." Likewise, Lockwood didn't trust Presley's ability to be a good mother, fearing she would "relapse" into her drug and alcohol addiction after the tragic suicide of her son Benjamin Keough, according to legal documents revealed by the Daily Mail. 
The accusations didn't end there. In April 2017, paparazzi captured Lockwood spending family time at an outdoor flea market with his and Presley's daughters. At the time, Lockwood was only allowed monitored visits with the girls. According to Presley, the cute family photos weren't as candid as they were made out to be. Sources close to Presley told TMZ she was not convinced that the paparazzi showed up on their own accord. She accused Lockwood of tipping off the paps to his location at the flea market. Presley was convinced it was a ruse to make himself appear to be a doting father amidst the heated custody battle for their daughters.
After a seemingly endless fight, Lockwood and Presley finalized their divorce in May 2021. After Lisa Marie Presley's heartbreaking death, Lockwood was granted full custody of their two children, according to Entertainment Tonight.