Why Former Days Of Our Lives Star Jensen Ackles Named His Son Zeppelin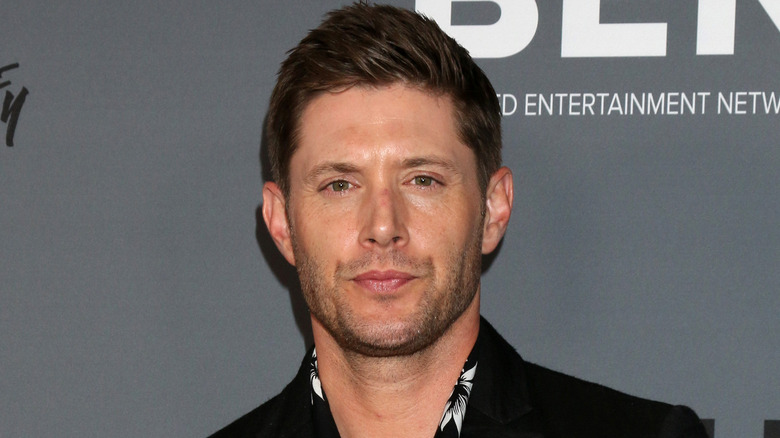 Kathy Hutchins/Shutterstock
Jensen Ackles is probably best known for his 15-season run as heartthrob Dean Winchester on the CW's "Supernatural," but before he hit it big on the drama, Ackles was a fan-favorite on "Days of Our Lives."  Ackles is also known for being a dedicated family man. 
In 2016, Jensen Ackles and his wife, Danneel Ackles welcomed twins, a daughter named Arrow and a son named Zeppelin. In an interview on "Live with Kelly and Ryan," Ackles explained the origin of Zeppelin's unique name, telling the daytime show hosts, "When the doctor pulled Zeppelin out, his umbilical cord was tied into a knot." 
Thankfully it was a minor problem and the baby was not harmed, but it got Ackles thinking about the name they were going to give their son. Influenced by the baby's eventful birth, Ackles started looking at websites that detail different kinds of knots. Specifically, sailing knots. He laughed with Kelly and Ryan, explaining, "And at the very end was the Zeppelin bend, which was the knot they used to tether the Zeppelin blimps to the ground." 
Naming their daughter was not so stressful for the Ackles family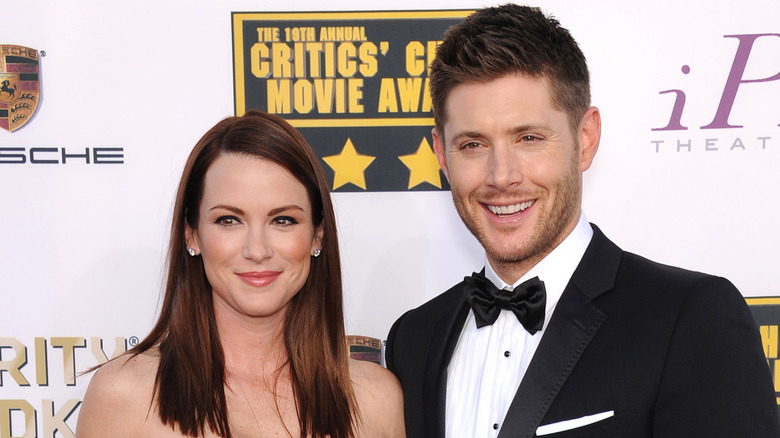 DFree/Shutterstock
Jensen Ackles explained in the interview that choosing a name for their daughter was not quite so difficult or stressful, although there's always some pressure when picking a baby name. "The grandparents are there and everybody's spitting out names and everybody's looking on '100 Best Baby Names' sites and I'm like, We're not gonna find the name there,'" he said. 
Despite the many suggestions from family members about what names were best, both parents had agreed that they wanted a name that started with an "A," and they eventually settled on Arrow.
Twins Arrow and Zeppelin joined an older sibling who also has a unique name. Their big sister, Justice Jay, was born in 2013, three years after Jensen and Danneel Ackles, who met and fell in love while working on the film "Ten Inch Hero," tied the knot.
Jensen Ackles' career and family keep him busy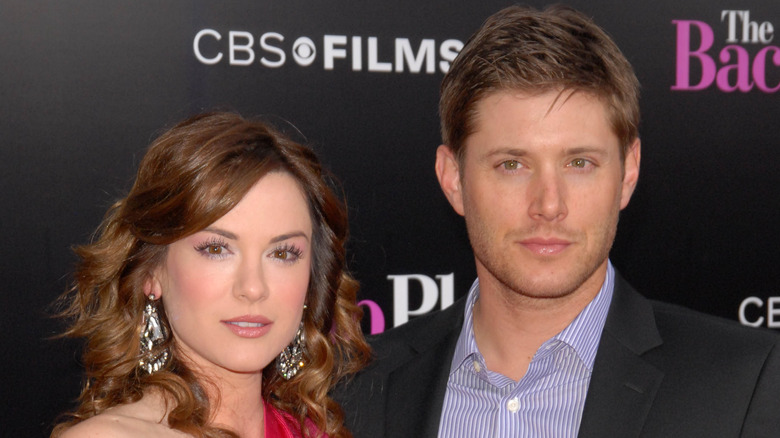 s_bukley/Shutterstock
Jensen Ackles has had a successful career. He introduced the character of teen Eric Brady on "Days of Our Lives" in 1997 and played him until his exit from the soap in 2000, Ackles received three Daytime Emmy nominations for Outstanding Young Performer during his time on the soap. He brought Eric to life in his teenage years as he fell in love with Nicole Walker (Arianne Zucker), until Greg Vaughan took over the role in 2012.
He joined the cast of "Supernatural" in 2005, portraying Dean Winchester through the show's conclusion in 2020. He expressed his desire to spend more time with his kids after the hit drama ended, telling Us Weekly, "I often joke with my wife that she's a single mom of three with a sugar daddy that lives in different country. It'd be nice to actually be her partner and give her a little help and be a dad and see my family."
While Ackles is still acting and even reprised his role as Dean Winchester on "The Winchesters," he's also gone into business with his wife, Danneel Ackles. The two have a production company, WBTV, and even co-produced "The Winchesters" together. While we don't know if the couple is looking to have more children, if they do, fans can be sure that their names will be just as unique as the rest of the family's.