David Foster Has A Rocky Relationship With His Daughters Sara And Erin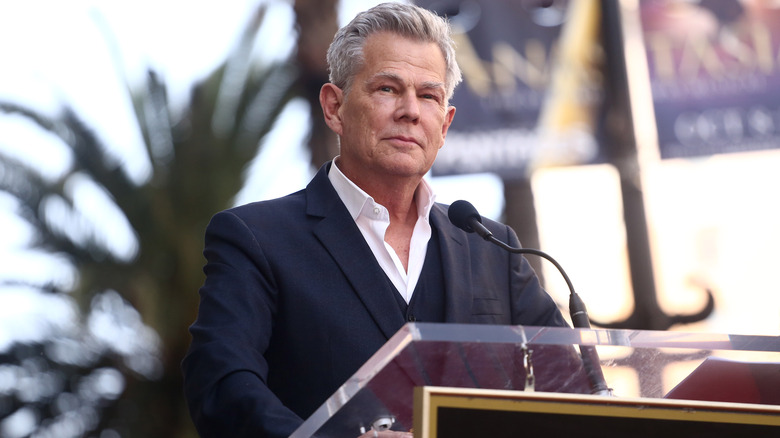 Tommaso Boddi/Getty Images
There's no denying it: David Foster is a musical powerhouse. The Canadian musician, songwriter, composer, arranger, producer, and recording artist has 16 Grammys, one Emmy, and three Oscar nominations. His family life, on the other hand, has been less smooth-sailing. After Foster's high-profile divorce from Yolanda Hadid, his personal life has been thrust into the spotlight, and two of his children have been all too happy to give us the deets.
Sara and Erin Foster, his children with Rebecca Dyer, dived deep into their less-than-ideal upbringing on the "Sibling Revelry" podcast with Kate and Oliver Hudson. David Foster has six kids — four of which are older than his wife, Katharine McPhee — and seven grandchildren, which has undoubtedly spread him thin. The girls were raised primarily by their mother after their parents' divorce and felt locked out of the lavish life of privilege that Foster gave to their step-siblings. While their relationship has steadily improved over the years, it's been a long time coming.
Sara and Erin Foster's emotional distress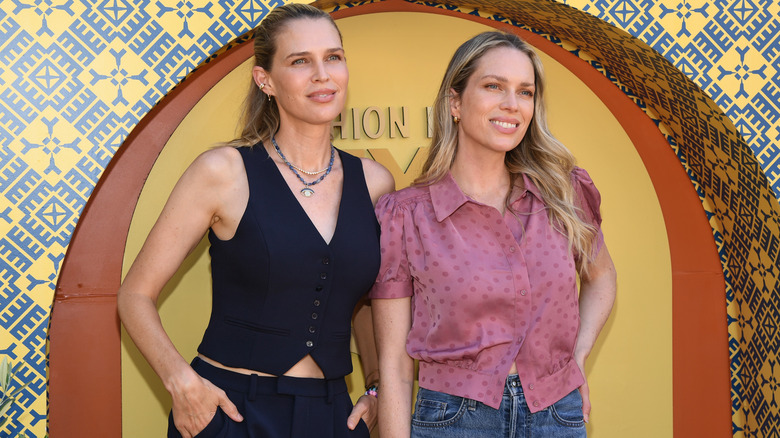 Jon Kopaloff/Getty Images
David Foster's absence from Sara and Erin Fosters' lives cut his daughters to the core. While they were rarely left wanting financially, they had little in the way of emotional support. The sisters had an adversarial relationship as kids, with Erin feeling excluded from Sara's life. This sisterly isolation left them feeling alone for much of their childhood, exacerbated by their father's lack of affection. While Erin needed her sister's support, Sara felt that she couldn't give it. "I was dealing with my own emotional turmoil, which was watching my father raise other children," she explained on "Sibling Revelry."
The children she referred to are Brandon and Brody Jenner, their former stepbrothers. David's affection for them led to pent-up anger and resentment on Sara and Erin's part. Most people would be jealous of the sisters' seemingly lavish lifestyle — but not everything is as it seems. While Sara and Erin acknowledge the privilege they had (and still have) being David's daughters, their access to his world was limited. Erin said on the podcast, "We never lived with our dad . . . we were living with our mom, and our dad was living in this $20 million house with Brandon and Brody [Jenner] . . . People would be like, 'you guys are spoiled brats, you guys have it all, and you're rich kids' . . . but we don't live there. We don't have the gate code. We don't have a room there. We're not really a part of that world."
The slow path to healing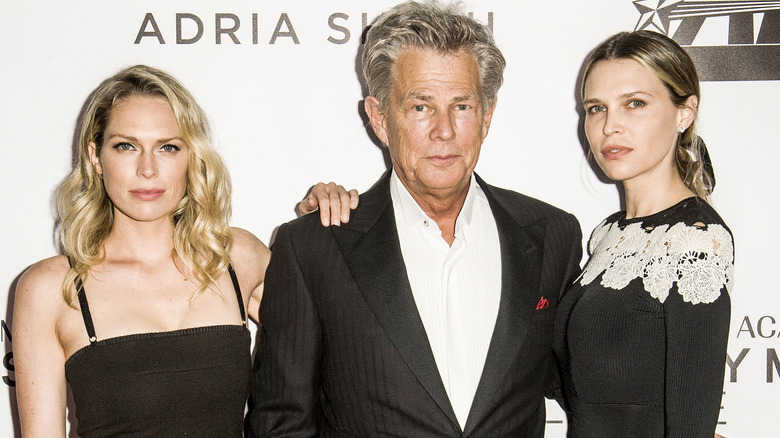 Timothy Norris/Getty Images
The COVID-19 pandemic completely changed the way David Foster related to Sara, Erin, and his third daughter with Rebecca Dyer, Jordan. According to People, the four had weekly get-togethers in Erin's backyard, sharing wine and connecting with each other. In his interview with People, Foster admits to his wrongdoing. "I missed a lot because I didn't raise them," he said, attributing much of his absence to work.
His daughters agreed that his career hurt their relationship, though becoming a mother has given Sara some perspective. She is now grateful for all the work her father did during their childhood, and while she can acknowledge the damage it did, she's also thankful to have grown up with relatively little financial concerns.
If you think that this complicated family dynamic would be perfect for reality TV, hold on to your horses. Sara noted on "Sibling Revelry," "The goal is to stay off reality TV." It's not the perfect fix, but it's definitely a start.