Sandra Bullock Suffered From PTSD After Being The Victim Of A Home Invasion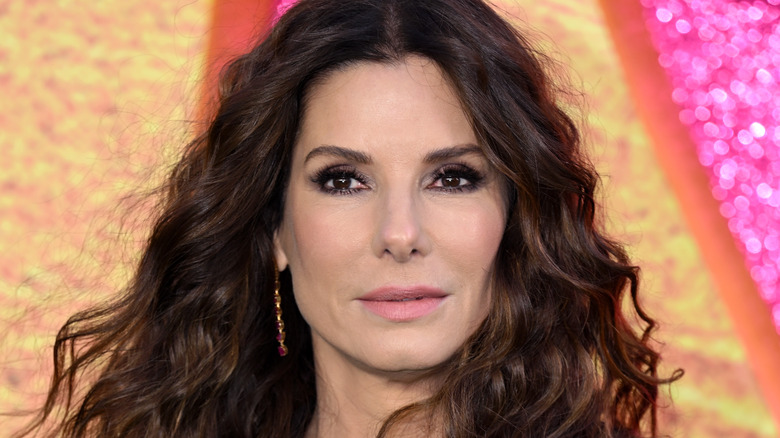 Karwai Tang/Getty Images
Sandra Bullock was the victim of a home invasion in 2014. The experience caused her to suffer from post-traumatic stress disorder (PTSD) for quite some time. Bullock star opened up about the terrifying experience during an interview on "Red Table Talk" in December 2021. "My house was broken into while I was in it. I'm in the closet going, 'This doesn't end well.' I'm in the closet, not gonna help," she recalled. Following the incident, TMZ reported that a man named Joshua Corbett, who was believed to be a stalker of the "Miss Congeniality" actor, was the suspect accused of breaking into Bullock's home. 
During her interview, Bullock expressed being so thankful that her son, Louis, who had been spending the night at his nanny's house due to Bullock's schedule, wasn't at home when the break-in happened. However, Bullock couldn't help thinking just how different things might have been if her son, who was about 5 years old at the time, had been with her when a stranger entered the home. "The violation of that. I wasn't the same after that. I was unraveling," Bullock said on "Red Table Talk," adding that she hasn't "been alone since the day it happened." Following the terrifying incident, TMZ shared additional information about Corbett, highlighting just how serious the situation was.
The stalker wrote her a creepy letter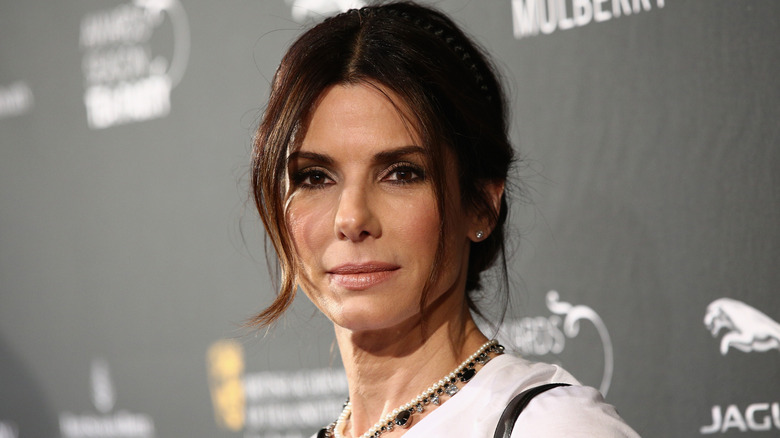 Imeh Akpanudosen/Getty Images
As Sandra Bullock was left to cope with all kinds of anxiety, she received the smallest bit of relief when she learned that Joshua Corbett had been taken into custody. What police found inside Corbett's home, however, didn't help calm anyone's nerves. TMZ reported that Corbett had an "arsenal" of weapons inside his home, including seven machine guns. Moreover, USA Today reported that authorities found a two-page, handwritten letter that Corbett had allegedly written for Bullock. "I love you and Louie and only want to be part of your lifes. I saw you come home after the AFI gala and only wished I was at the entrance to your heart when you came home," read the chilling note, in part.
On "Red Table Talk," Bullock spoke about how she handled the aftermath of the home invasion. "There were some layers," she explained. "I didn't realize what PTSD was until I was, and this is the oddest thing. I would look left out of a car, not right, I would look left, and I would start sobbing," she continued. Bullock went on to say that she often got very upset thinking about how her son might "absorb nothing but fear and trauma and shame" from her. 
She credits a therapeutic process known as eye movement desensitization and reprocessing (EMDR) for helping her get through that challenging time.
Sandra Bullock's stalker died in 2018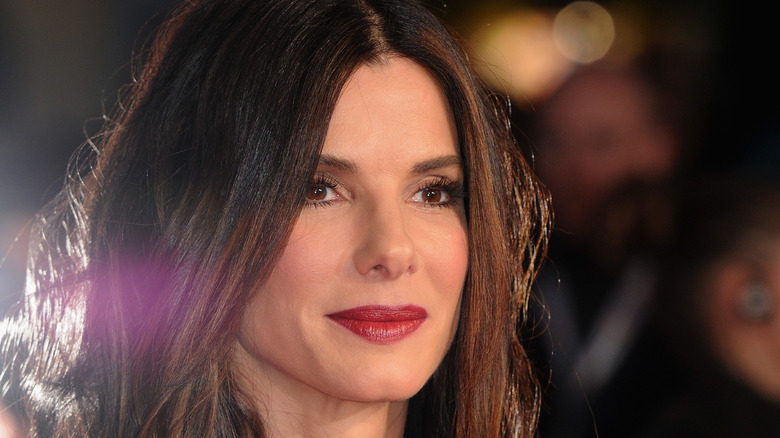 Eamonn M. Mccormack/Getty Images
Per TMZ's report, Joshua Corbett was charged with stalking and also faced more than a dozen counts of weapons-related charges — all felonies. During Corbett's hearing, the 911 recording of Sandra Bullock was played. "I'm in my closet. I have a safe door. I'm locked in the closet right now," she said on the call (via USA Today). According to the Los Angeles Times, Corbett was convicted and sentenced to five years probation. In addition, a judge issued a "protective order" in an effort to keep him away from Bullock. In 2018, Corbett died by suicide.
During her time on "Red Table Talk," Sandra Bullock opened up about Corbett's death. "This is what's said is that the system failed him. There was an altercation with SWAT and he killed himself," Bullock said. In, perhaps, the only silver lining to come out of the whole ordeal, Bullock said that she learned a great deal about herself through EMDR therapy. "I had to take ownership of everything that I brought into my world because it felt comfortable, and realize it no longer had a place," she said, explaining that the treatment actually helped her in other aspects of her life.
In 2022, Bullock took a step back from acting in an effort to be at home and be more present with her two kids (she adopted daughter Laila a few years after Louis). In August 2023, People magazine reported that Bullock's partner Bryan Randall had died following a battle with ALS.