We Finally Know Why Freddie Smith Turned Down A Return Appearance As Days Of Our Lives' Sonny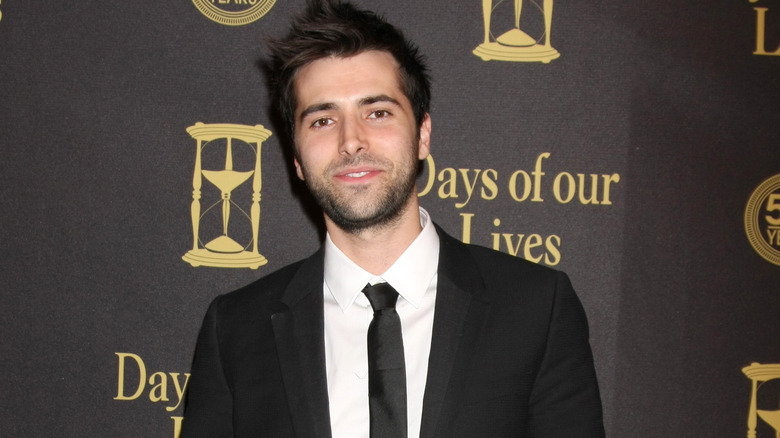 Kathy Hutchins/Shutterstock
Sonny Kiriakis has had a tumultuous life on "Days of Our Lives" over the years. The role is now closely associated with actor Zach Tinker, who took over as Sonny in 2021. But the character was originated in 2011 by fan favorite, Freddie Smith, who played Sonny until 2020. As ardent fans know, Sonny's marriage to Will Horton (Chandler Massey) made daytime TV history in 2014, as it was the first gay wedding on a soap opera. The two would constantly have to fight against the odds to remain together, and they even overcame the fact that Will was believed to have been murdered by the Necktie Killer, Ben Weston (Robert Scott Wilson).
Smith's real-life experiences haven't been quite as intense as the drama found in the soap world, but they've come pretty close. In 2014, he was in a car accident while driving under the influence with then-girlfriend Alyssa Tabit. Although the two had been injured, they fortunately survived, and Smith pled guilty to the charge of vehicular assault. Conquering what could have been insurmountable odds, Smith and Tabit would go on to be married in 2020 at Disney World's Four Seasons Resort Orlando. When Smith learned that Sonny Kiriakis would be put on the back burner for a while, also in 2020, it helped fuel his decision about the direction he wanted to take his life in, and the actor recently opened up about why he chose not to go back to "Days."
Smith wanted to move forward in life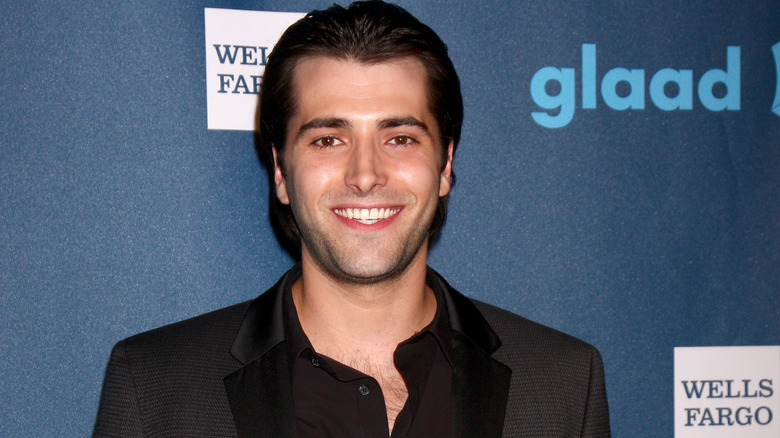 Kathy Hutchins/Shutterstock
In a video posted by Soaps on August 18, host Kristyn Burtt spoke with "Days of Our Lives" alum Freddie Smith, and after reading off his litany of accomplishments, including winning a Daytime Emmy in 2015, working in real estate, and being all over TikTok, Smith humbly replied, "These days you gotta spin many plates, you know, so I just try to keep myself busy." He explained that he shares details of his life on social media, noting that, "We're in an age where authenticity is important."
And that authenticity shined through as he explained when his life goals had changed. "I think around 2014 or 15 is when I first started having interest in business and in sales and in building something that was my own," he stated, adding that while acting is great, "You're still on someone else's schedule." He felt that acting might not financially sustain him, so decided to become an entrepreneur. In 2019 he chose to be near his family in Florida, working in business and real estate.
He planned to do "Days" for another year in 2020, but when the show sidelined his character and the pandemic hit, he knew it was time to do something different. "I look back and think '["Days"] was a cool chapter in my life,'" he stated, commenting that Sonny being recast was good, as it prevented him from going backward and meant that he could only move forward in his life.