Tom Cruise Was Stunned By His Divorce From Katie Holmes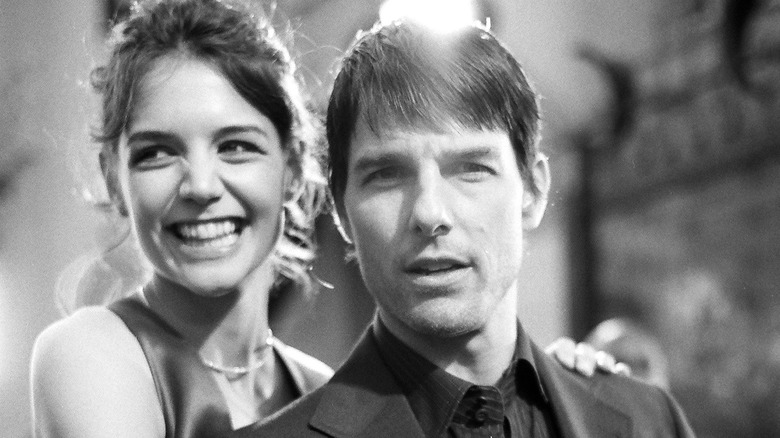 Chris Weeks/Getty Images
At one point, Tom Cruise and Katie Holmes were the most talked about celebrity couple on the planet. The duo first met in 2005, though there are different theories as to how. According to The Hollywood Reporter, the two supposedly first crossed paths when Holmes auditioned for a role in "Mission: Impossible 3." Though that didn't work out for Holmes, she and Cruise hit it off, and the two stepped out together a couple of weeks later. Just about everyone knows how the story went from there; Cruise jumped on Oprah Winfrey's couch, Holmes became a Scientologist, and a baby made three. However, this fairytale romance didn't have a happy ending, and Holmes filed for divorce from Cruise in June 2012. "We are committed to working together as parents to accomplish what is in our daughter Suri's best interests. We want to keep matters affecting our family private and express our respect for each other's commitment to each of our respective beliefs and support each other's roles as parents," Holmes and Cruise said in a joint statement, per People. 
And while the watching world may have been surprised by the split, there wasn't anyone as shocked by Holmes' divorce filing as Cruise himself. "I didn't expect it," he told German television network ProSieben in 2013 (via CBS News). "Life is a tragicomedy. You need to have a sense of humor," he added. The other thing that surprised the "Top Gun" actor was Holmes' timing, which may or may not have been a coincidence. 
Katie Holmes filed for divorce just before Tom Cruise's 50th birthday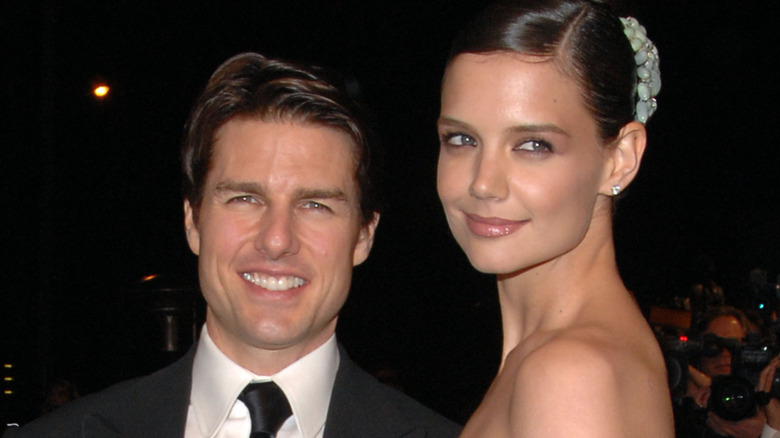 Jon Kopaloff/Getty Images
Katie Holmes spent a bit of time getting her ducks in a row, so to speak, before filing divorce papers. In July 2012, a source told People that "once she decided to go, she was done," and Holmes started making arrangements so that she and the couple's daughter, Suri, could live on their own — in a new city across the country, no less. "She knew she had to have everything locked down before she pulled the trigger because there could be no wiggle room if she didn't want this to turn into a long, drawn-out battle," the source explained. The report indicated that Holmes had a "secretive exit strategy" that included using a different phone so that she could make arrangements without him having any idea what was happening behind his back.
Holmes and her daughter moved into an apartment in Manhattan, leaving Cruise in Los Angeles. Holmes called Cruise ahead of his 50th birthday to let him know that he was effectively a bachelor once more. "He had no idea this was coming. He's totally devastated and heartbroken," a source said. He and Holmes had plans to celebrate his special day in Iceland with Suri. Needless to say, that family trip never happened.
Why did Katie Holmes and Tom Cruise get divorced?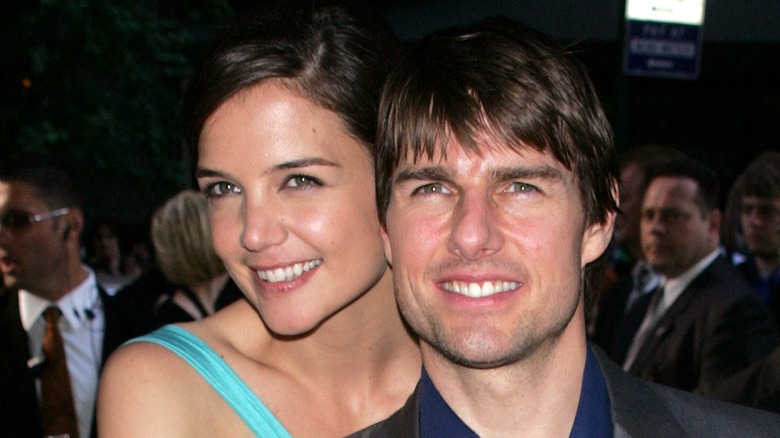 Jim Spellman/Getty Images
Tom Cruise and Katie Holmes' divorce may have shocked many people, but it seems there was one primary reason that Holmes decided to leave her marriage. During a deposition for a defamation case against Bauer Media, Cruise was asked if his ex-wife left him in an effort to protect their daughter, Suri, from Scientology, per HuffPost. Though Cruise initially seemed angered by the question, he later admitted that Holmes did, in fact, say such. Interestingly, it is believed that Cruise has no relationship with Suri and hasn't even seen her in years. According to the Daily Mail, the father and daughter haven't been in contact since 2013.
Holmes doesn't often say much about her relationship with Cruise or their divorce, but in an interview with InStyle in 2020, she briefly reflected on that period of her life. "That time was intense. It was a lot of attention, and I had a little child on top of it," she said. Fortunately, things turned out more than okay for Holmes and her daughter, who will soon be heading off to college. "Being raised by a single mom in New York has made Suri who she is. Katie has always put Suri first, and Suri loves her mom more than anything. She is a smart girl, and she is turning into a very intelligent mature woman," a source told the Daily Mail.