Erin Napier Admits What Can Easily Bring Her To Tears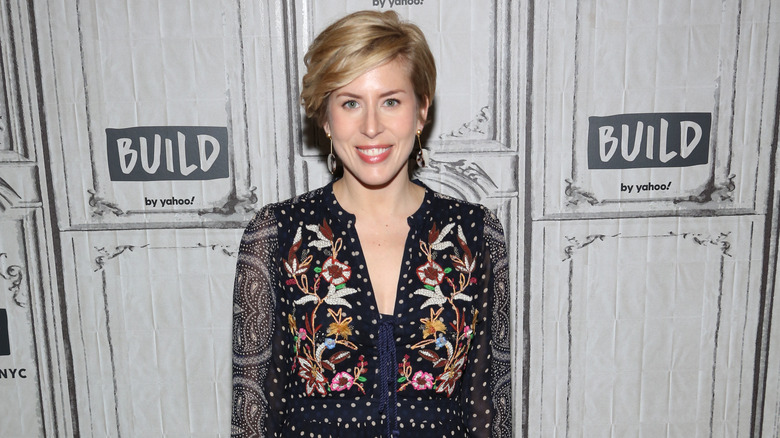 Manny Carabel/Getty Images
We may receive a commission on purchases made from links.
Erin Napier and her husband, Ben, have endeared themselves to HGTV audiences with their nostalgia branding. Their "Home Town" franchise features cozy re-dos of houses in their charming small Mississippi city. Their all-American store features homey home and lifestyle products; even the name — Laurel Mercantile — has a "country store" vibe. Even Napier's new book, "Heirloom Rooms: Soulful Stories of Home," isn't a mere decorating how-to; it celebrates the lived-in look and the memories that change with every homeowner. 
With nostalgia comes sentiment and often, a few tears. Napier is all about reliving favorite memories and making new ones, and she's not ashamed to admit to feeling a lump in the throat. Recently, she revealed a more surprising tear-jerker. On Instagram, she posted several photos from the Saenger Theatre in New Orleans, where she saw Counting Crows perform. "Hello, I cry at concerts," she wrote. "Certain songs just hit different. like this one." The song Adam Duritz and the band were playing was "A Long December," from their 1996 album, "Recovering the Satellites."  
Other Napier-ites admitted in the comments of the post that they feel the same way about "A Long December," a bittersweet number "about looking back on your life and seeing changes happening," as Duritz once explained to Rolling Stone. For other fans in the comments, "Anna Begins," "Rain King," and "Goodnight Elisabeth" elicit the waterworks. And one gets verklempt over another artist entirely: "I cried when Billy Joel (and 65,000 other people) [sang] Piano Man!"
A Long December hits Erin Napier in the feels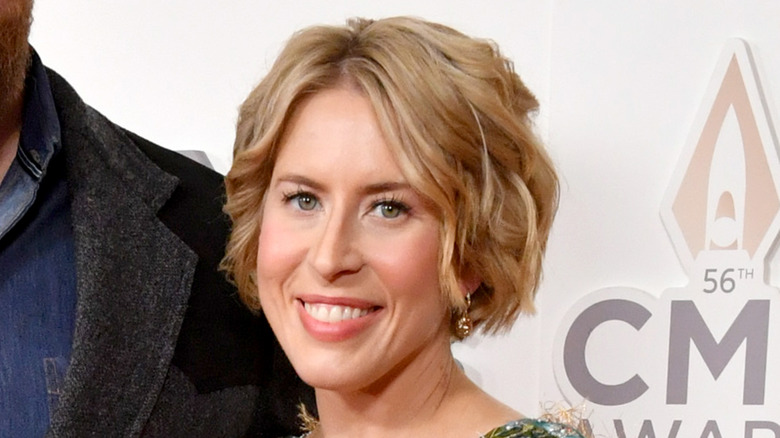 Jason Davis/Getty Images
It's easy to relate to the lyrics in Counting Crows' "A Long December." For people regretting a breakup, "If you think that I could be forgiven/I wish you would" is a heartbreaker. But we're guessing that for Erin Napier, the line "I can't remember all the times I tried to tell myself/To hold on to these moments as they pass" is what gets her reaching for the tissues. As a proud mom of two daughters who are rapidly growing up (Helen is 5; Mae is 2), Napier knows it's a short time between "Mommy, read me a story" and "Bye, Mom, I'll text you from college if I have time." To ensure Helen and Mae enjoy their childhood for as long as possible, Erin and Ben Napier have banned their daughters from social media until after high school. 
Just a few days before the Counting Crows concert, the family vacationed in Maine and spent a day at Goose Rocks Beach. "for a few hours i felt like i could hold onto their childhoods," she wrote on Instagram. "it was so good. the best days, as my parents remind me. and this time i really felt it." 
Small wonder she felt the tears welling up when she heard the song about looking back. As one follower noted, "Honey, I feel you. I cry at live shows, too. The energy of the crowd, the talent of the musicians and the memories that the songs bring just overwhelm me."