The Real Meaning Behind Morgan Wallen's You Proof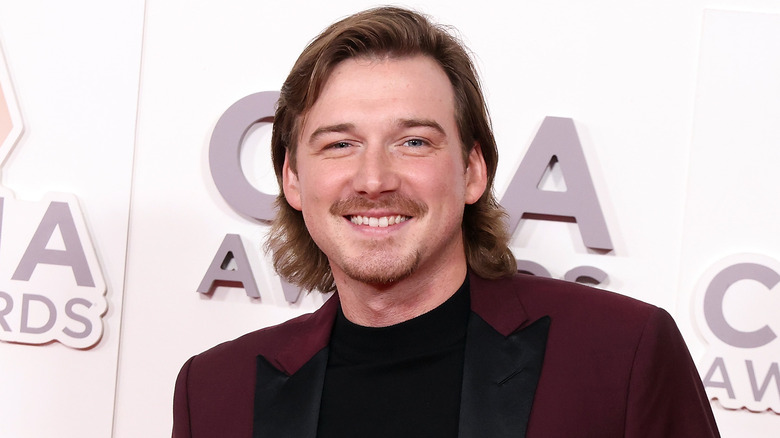 Taylor Hill/Getty Images
Country star Morgan Wallen released his single "You Proof" on May 13, 2022, which just happened to be his birthday, according to Billboard. The song raced up the country music charts becoming Wallen's sixth number-one hit. Wallen included the track on his 2023 album, "One Thing at a Time," released in March. "You Proof" is about someone going through a breakup and trying to get over their ex. To do just that, the person leans on alcohol in an attempt to erase the memories and numb the pain.
The song starts with Wallen saying that he should get his "money back" for all the whiskey he'd been drinking because it hasn't helped him get over his ex. The song's chorus introduces the title line, "You Proof," which refers to him needing to drink something with a higher alcohol level. For example, 100-proof whiskey contains 50% alcohol — and Wallen says he needs something even stronger. "I need something you proof / Somethin' stronger than I'm used to / Yeah, I've been pourin' ninety to a hundred / Feel like nothing's gonna cut it, that's the hard truth," the chorus says. Although we can't be sure who may have inspired Wallen's song, we can take a fairly good guess.
Morgan Wallen went through a bad breakup before 'You Proof' was released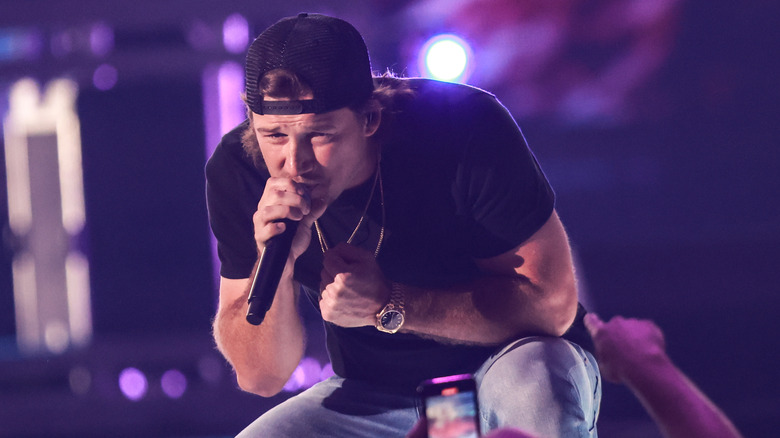 Toni Anne Barson/Getty Images
Morgan Wallen has never been married, but he has previously been engaged. He and his now ex-girlfriend KT Smith dated on and off for a few years, unable to really quit each other. "We broke off the engagement but still dated consistently for about two years, living with one another for about three — but that third year was rocky. The kind of toxic, trauma bond you hear about on TikTok," Smith wrote in a blog post in December 2021. The two welcomed a child together in July 2020 but eventually broke things off for good. In an interview with People magazine, Wallen opened up about co-parenting his son, Indigo Wilder, with Smith, explaining that he's grateful to share his son with someone he cares about. Given the timing of that relationship, and the nature of it, it's possible that "You Proof" is about Smith — at least on some level.
In the second verse of "You Proof," Wallen sings about drinking in a bar until closing time but still being unable to get the memory of this person out of his head. "Poured 'em up 'til they're shuttin' 'em down, yeah / You never ain't not around, yeah / Don't matter what time, what town / I can't get you gone," he sings. He then adds that he gives the bartender all his money, but it's no use — she's always on his mind.
Ultimately, an alcohol that is 'You Proof' doesn't exist
Despite trying to drown his sorrows at the bar, Morgan Wallen eventually learns his lesson over the course of "You Proof." The alcohol doesn't actually make him forget his former lover but, instead, makes him feel less like himself. The reason? He gets drunk. At one point towards the end of the song, Wallen sings about switching things up by trying more than just whiskey. "Hey, I've been mixing liquors tryin' to get you gone / Ah, but I must be doin' something wrong," he sings. As it turns out, all of that drinking catches up to him. "'Cause I've been working hard to fade your memory / Baby, but the only thing faded is me," he sings. 
In real life, Wallen has dated a few other women since his split from KT Smith. According to Hollywood Life, he's been linked to influencer Paige Lorenze and fellow country star Megan Moroney, but neither relationship panned out. These days, Wallen is focused on co-parenting his son — and he certainly doesn't need to find something "You Proof" for that adorable little guy!