Paige Lorenze And Morgan Wallen Have Sad Relationship News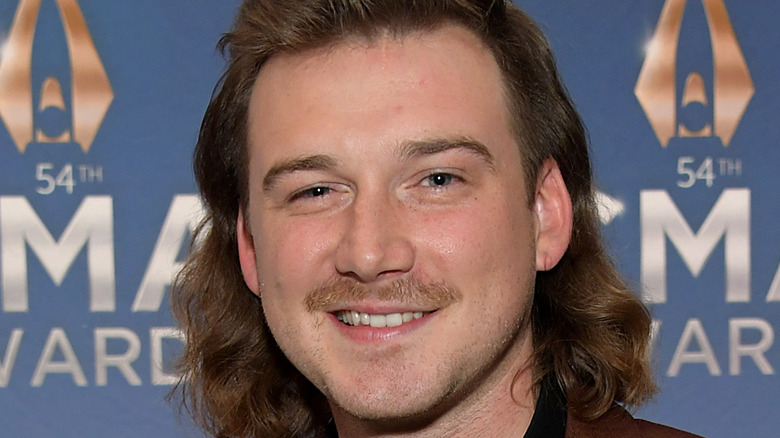 Jason Kempin/Getty Images
Paige Lorenze and Morgan Wallen are making headlines for the second time in a month. Just before Valentine's Day, the model and controversial country music superstar made their relationship Instagram-official, when Lorenze posted a since-deleted photo with the caption, "I love you! And am so proud of you" (via Taste of Country). Though they waited to go public with news of their relationship, the couple had reportedly been together for "almost a year," according to Page Six. "They agreed to keep their relationship out of the spotlight, but it's no secret among family and friends," the outlet said.
Prior to meeting Wallen, Lorenze's past relationship with Arnie Hammer received a lot of media attention. When she ended things with Hammer, Lorenze spoke out about the frightening nature of the relationship. "I just started to feel really unsafe and really sick to my stomach about things. I was also emotionally dependent on him," she told People. In contrast to her time with Hammer, Lorenze and Wallen seemed genuinely happy together, and Lorenze was also forging close ties with Wallen's family. As Us Weekly pointed out, Lorenze even recently posted a photo with Wallen's sister, Ashlyne — so fans were surprised when Lorenze and Wallen called things quits as of February 27, 2022. 
Paige Lorenze broke up with Morgan Wallen over cheating allegations
As Page Six reported, Instagram messages began pouring in after Paige Lorenze and Morgan Wallen went public with their relationship. Unfortunately, these messages were not of the congratulatory kind. According to Page Six, Lorenze began receiving numerous DMs from women who claimed to have slept with her country music star BF. The number of cheating allegations overwhelmed Lorenze to the point of breaking up with Wallen. After the split, they separated their social media presences by unfollowing each other on Instagram.
Now that the one-time couple has gone their separate ways, Page Six reported that Wallen is "focused on being a dad." The "Chasin' You" singer shares a son, Indigo Wilder, with ex-girlfriend Katie Smith, and takes his parenting role seriously. "He's happy. He's healthy. He's incredible," the proud dad told People, of his son. For her part, Lorenze posted a quote on Instagram (Page Six) that said, "One of the most underrated ingredients for having a good life is a clear [conscience]. To know you aren't out here doing people wrong, and hiding who you are lets you sleep peaceful at night." We can't know for sure, but it seems like this quote is referencing her recent heartbreak.