Why Was The Original Extreme Makeover: Home Edition Canceled By ABC?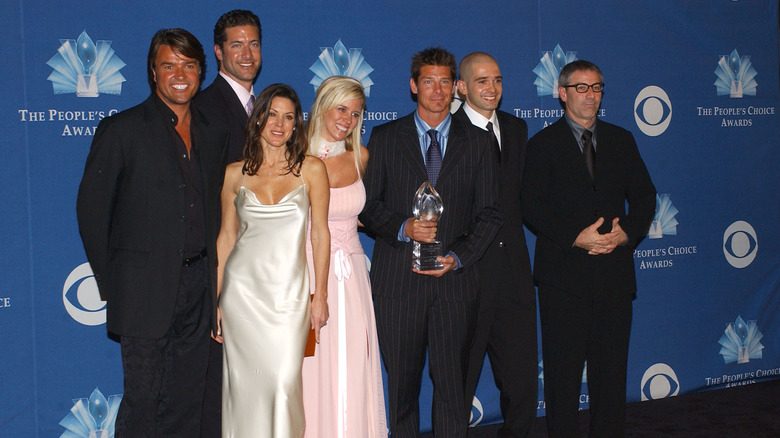 Albert L. Ortega/Getty Images
"Extreme Makeover: Home Edition" was a show with heart, known for rebuilding the homes of families in need. Before its end in 2012, the popular reality show and its design team had built over 200 homes throughout nine seasons,  averaging over 15 million views per episode at one point. With such a high success rate and viewership, why was the Emmy-winning show canceled? The answer may lie in the details, specifically with the show's new time slot on ABC.
According to The Hollywood Reporter, the show was intended to be a 13-part special before its episodic debut in 2003. Producers decided to turn the mini-series into a full-length show after the success of the original episode. Thus, "Extreme Makeover: Home Edition" was born, and subsequently aired a new episode every Sunday on ABC for eight seasons. However, during its ninth season, the show was moved to a Friday time slot, which made a significant impact on its viewership and ratings, enough to solidify the final decision to cancel the show.
A rating catastrophe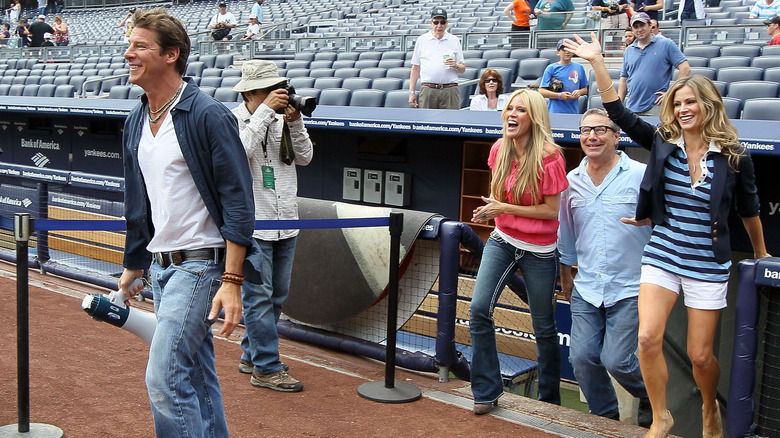 Jim Mcisaac/Getty Images
While the original "Extreme Makeover: Home Edition" had a steady viewership each week, once moving to Fridays, executives saw a massive and concerning decline. For instance, one episode aired within the ninth season only attracted 5.1 million viewers, a major drop from previous seasons. 
However, that wasn't the only fact about the home reno series that impacted its cancellation. The show also saw a dip in ratings, via The Wrap, with episodes receiving only a 1.5 out of 5 amongst Friday night audiences between 18 to 49 years of age. Rival shows on ABC like "Once Upon A Time" (which took over the "Extreme Makeover: Home Edition" original time slot and doubled in viewership) certainly didn't help, adding to the decline in ratings each week.
Still, due to its past success, ABC announced, before the series finale aired, that "Extreme Makeover: Home Edition" wouldn't be done entirely. In fact, it would have occasional televised specials, and eventually a reboot, which aired in 2020 on HGTV.
The suffering families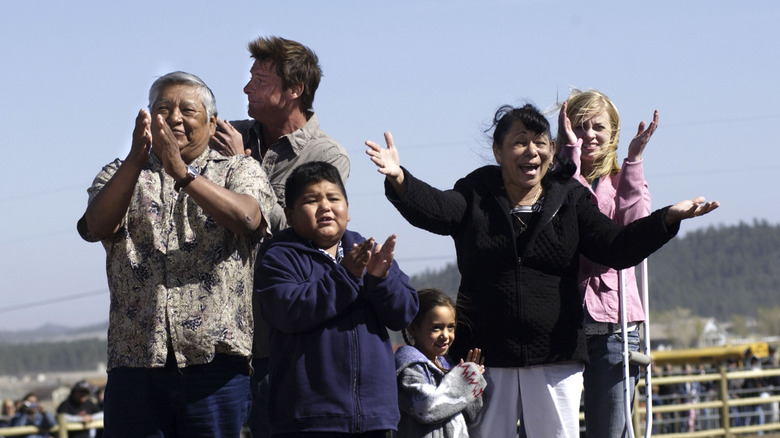 Mark Peterman/Getty Images
Whether or not the network's poor scheduling skills or competing shows directly caused "Extreme Makeover: Home Edition's" cancellation, the show also received controversy surrounding previous contestants and their negative home experiences post-filming. On camera, viewers watched the "Extreme Makeover: Home Edition" design team build and renovate homes for individuals with a selfless, charitable mindset. However, over time, contestants came forward with news that their dream homes had come at a price, with many facing detrimental living expenditures like increased taxes, utility bills, and home upkeep. 
In addition to financial hardships, some families even had to foreclose their homes, which they claimed was at fault of the show, because they received no financial aid or relief. The Harveys are just one example of "Extreme Makeover: Home Edition" stories ending in tragedy. The family received no financial help from ABC after acquiring a 4,289-square-foot residence in 2005, and could not maintain their home's $110,000 mortgage. The house eventually went into foreclosure in 2011. 
Following the news of homes of other "Extreme Makeover: Home Edition" families going into foreclosure, HGTV's production and development vice president Loren Ruch acknowledged the less than noble exploits of the original series. He even told USA Today that the 2020 reboot won't follow the same formula. Instead, he claimed that the new show will be "celebrating families rather than exploiting situations, and we want to make sure we help their lives long after 'Extreme Makeover.'"