The Real Meaning Behind Taylor Swift's Style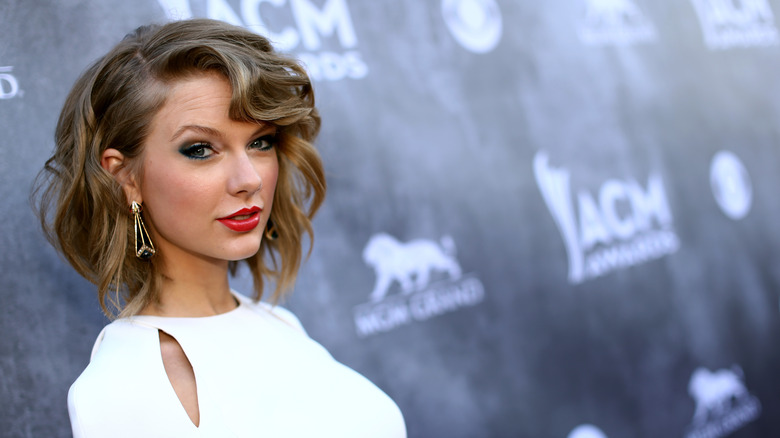 Christopher Polk/acma2014/Getty Images
Since her debut album released in 2006, Taylor Swift has used her deeply meaningful songs to give fans glimpses into her personal life. From coded hints in CD booklets to easter eggs in music videos, Swifties are known for deciphering T-Swift's cryptic clues to find the real meaning and personal messaging behind each of her tracks.
While the stunning millionaire musician has been pretty open about the individuals and relationships that have inspired certain songs, even featuring names in tracks like "Dear John" and "Hey Stephen," she has been more reticent when it comes to others. For example, she's never publicly stated which of her ex-beaus inspired the song "Style," the third track on her 2014 album "1989." The upbeat song served as one of Swift's definitive entries into pop music, with the songwriting star having toed the line between country and pop in previous albums.
The tune is also one of her most popular and is one of her most-streamed songs on Spotify, so you know that die-hard Swift fans have meticulously examined the song. So, what does Swift's "Style" really mean? 
What is Taylor Swift's Style about?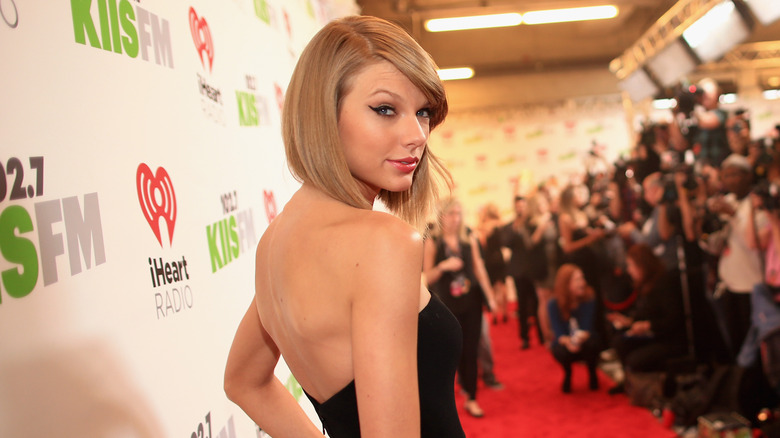 Christopher Polk/Getty Images
To uncover what Taylor Swift's "Style" is about, start with the lyrics. In this catchy tune, Swift sings about an on-and-off-again relationship between two lovers who are reuniting. The first verse sets this scene, depicting the narrator being picked up at midnight, a rendezvous that "could end in burning flames or paradise."
In the pre-chorus, Swift builds on the precarious connection that is introduced in this line. She sings, "And I should just tell you to leave, 'cause I / Know exactly where it leads, but I / Watch us go 'round and 'round each time." These lyrics express the back-and-forth dynamic of the relationship in addition to the singer's inexplicable draw toward it.
"Style" also refers to the separation between the narrator and the song's subject, the off-period in an on-and-off-again relationship. After the singer confronts her lover about rumors of him with other women, she continues, "'He says, "What you heard is true, but I / Can't stop thinking 'bout you and I." This reinforces the idea of the couple being inexplicably attracted to one another, as they can't seem to quit their connection despite trying to pursue other relationships.
Does the song have anything to do with fashion?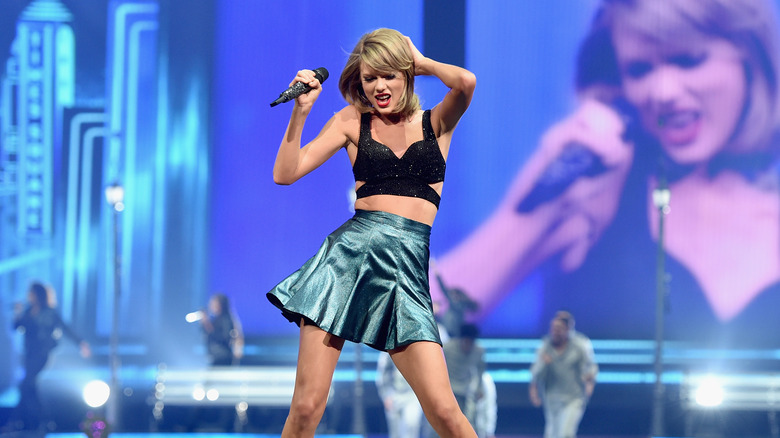 John Shearer/Getty Images
"Style" centers on a couple who can't seem to stay away from one another despite not working out in the past. In this way, Taylor Swift describes the relationship as never going "out of style," as it's something the two always seem to be able to return to, much like a timeless article of clothing. This is a concept that the songwriter talked about when debuting the song at iHeartRadio's Secret Session back in 2014. "I was thinking about how we have these kinds of fashion staples that we never quite throw them out of our closet, right?" Swift shared. "I was thinking about that, and then I was thinking about how there are feelings like that, how there are trends that never go out of style, and how there are feelings that never go out of style."
Playing on this idea, "Style" makes several fashion references to emphasize the immutable quality of the relationship. In addition to mentioning a "James Dean daydream look" and a "red lip classic thing," the chorus says, "You got that long hair, slicked back, white t-shirt / And I got that good girl faith and a tight little skirt." 
In bringing up outfit staples and the film icon James Dean, Swift plays off the fashion angle of the song's title while making a comparison between the timelessness of these pieces and the couple's lasting connection.
Is Style about Harry Styles?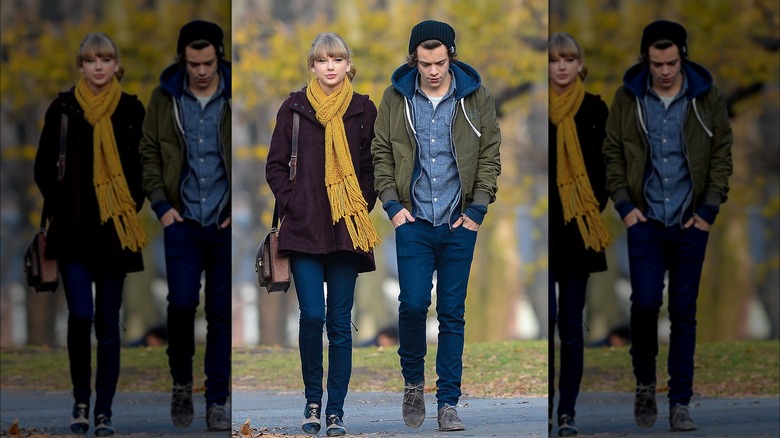 David Krieger/bauer-griffin
Though Taylor Swift hasn't publicly confirmed who "Style" was inspired by, fans have come up with their own theories. Most Swifties believe that the tune is about Harry Styles, who Swift dated back in 2012. If this theory is correct, then the title of the track is clearly a play on the musician's last name. Many of the songs on "1989" are rumored to be about this relationship and, since the two broke things off in 2013, the timeline does make sense for this inspiration.
For "Style" specifically, fans point to the lyric "You got that long hair, slicked back, white t-shirt" as an indication that the song is about the ex-One Direction member. However, a lot of the evidence for this theory comes from the song's music video, which features Dominic Sherwood as Swift's love interest. Not only does this actor arguably resemble Style, but interwoven shots of Sherwood on the beach are a potential reference to the "Sign of the Times" singer's "What Makes You Beautiful" song from his One Direction days.
The most compelling indicator of the song's origin is the paper airplane necklace that is featured in the "Style" music video. This was an outfit staple for Styles back in his early career and was spotted on Swift during their brief relationship. In this way, its presence in the video seems like an obvious marker, but without T-Swift's confirmation, we can't say for sure.