The Real Meaning Behind Thinkin' Bout Me By Morgan Wallen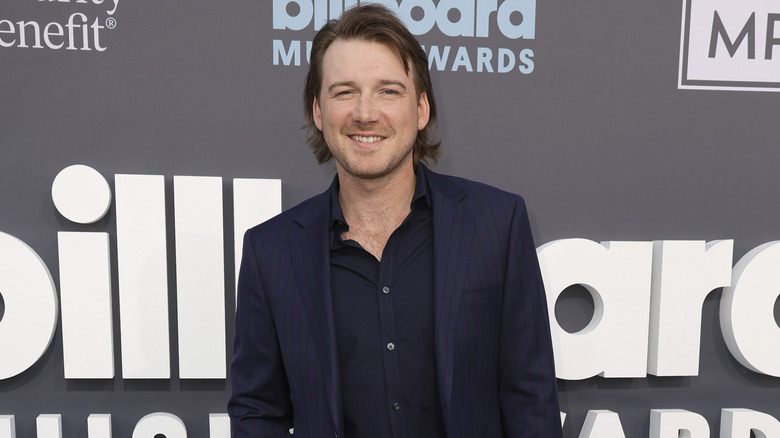 Frazer Harrison/Getty Images
Award-winning musician Morgan Wallen's hit song "Thinkin' Bout Me" is one of 36 tracks on his album, "One Thing at a Time," which was released back in March. The country music star's third studio album features about three times as many tracks as the average record, and more than half of them simultaneously appeared on the Billboard Hot 100 — including "Thinkin' Bout Me," which has also been certified Platinum, according to Holler Country. The song has proven to be very popular thanks to its catchy tune and its relatable lyrics. 
Wallen begins the song by setting a scene, telling us straight away that the woman he used to be with is dating someone new. However, he also reveals that the woman still has feelings for him — and he's well aware of it. 
"Don't know where you at, don't know where you've been. Don't know nothin' 'bout that boy you're into. Don't feel bad for you, but I feel bad for him. And all the hell you gonna be puttin' him through," Wallen sings. He goes on to assume that the woman has reassured this new guy that she's totally over her ex, but her ex knows that's not the case. "Probably tell him we're a burnt-out flame. Probably tell him that I ain't been on your mind. How I ain't nothin' but a long gone thing. You can cuss my name, but baby, don't you lie," the lyrics read, bringing us to the chorus.
Who wrote Morgan Wallen's song Thinkin' Bout Me?
In an interview with Country 106.7, Morgan Wallen talked about his new album and how he personally relates to many of the songs that he recorded. "This record represents the last few years of my life, the highs and the lows," he said. The chorus of the song really makes it seem like Wallen experienced these feelings, or he at least understands them well enough to capture them. 
Of course, plenty of people probably know what it feels like to be with someone new but to still be thinking about someone from their past. Sometimes, it's hard to block that out of your mind, which is what the meat of Wallen's song is really about. "When you're tastin' what he's drinkin', are you thinkin' 'bout me? When you're ridin' where he's drivin', are you missin' my street? Every time you close your eyes, tell me, who do you see? When you're tastin' what he's drinkin', are you thinkin' bout me?" Indeed, it's in these moments that the past lovers used to share together that he is on his ex's mind the most.
Wallen's "Thinkin' Bout Me" was written by John Byron, Ashley Gorley, Taylor Phillips, and Ryan Vojtesak, many of whom also helped write other songs on "One Thing at a Time." For example, Gorley has writer credits on 11 other songs on Wallen's album, including "You Proof" and "Last Night." Thanks to the success of the album, Gorley found himself high atop the Billboard charts for the first time.
Is Morgan Wallen's Thinkin' Bout Me about cheating?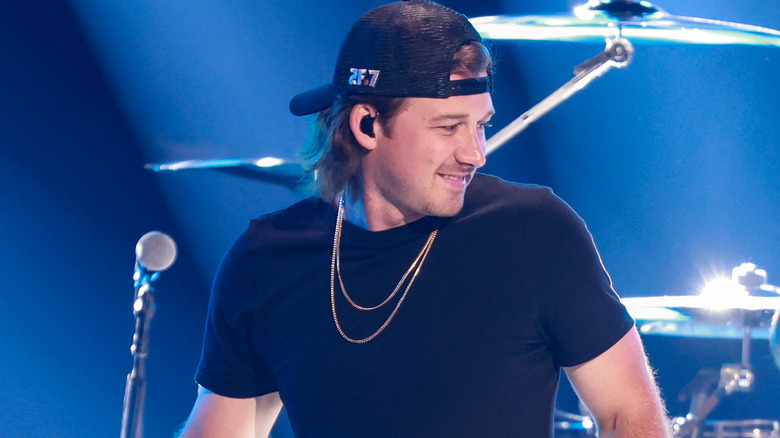 Toni Anne Barson/Getty Images
From the start, Morgan Wallen really hasn't given us any reason to think that there's something funny going on behind the new guy's back, save for that one line in verse one: "I feel bad for him. And all the hell you gonna be puttin' him through." As the song carries on, Wallen's lyrics suggest that he and his ex are still in contact — and that maybe she needed to hide some things so her new guy doesn't find out, which suggests at least that she's committing emotional infidelity. "Do you hide your phone? Did you change my name?" Wallen wonders. He then goes on to assume that she goes out of her way to avoid showing up anywhere her ex might be — especially any place that they used to go together.
"When he wants to go to our go-to place, do you tell him you can't? Then go out of your way to be somewhere, any damn where I ain't?" the lyrics continue. Wallen ends the song by singing the chorus twice, but adding in an extra line. "Don't know where you at, girl, I know where you oughta be," he sings. This is really the first time that he acknowledges that he feels the same way and that he also still has feelings for his ex. And not for nothing, but it sounds like these two should be "Thinkin' Bout" getting back together.