Y&R Star Eileen Davidson's Drug Awareness Message Gets Props From Fellow Bravo Alum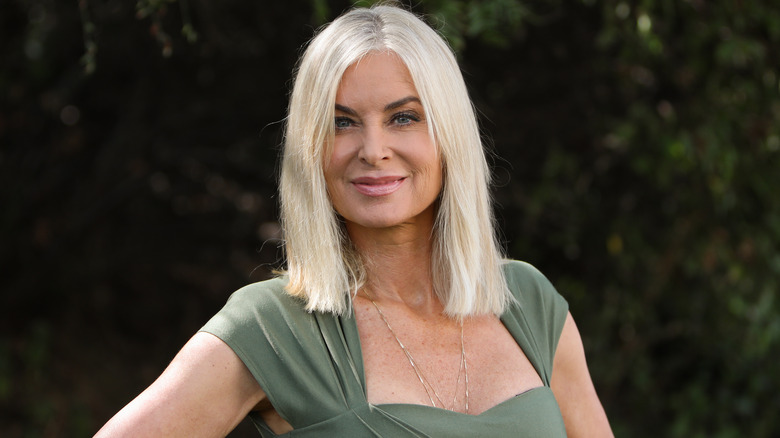 Paul Archuleta/Getty Images
Eileen Davidson's character Ashley Abbott is currently embroiled in drama with Tucker McCall (Trevor St. John) on "The Young and the Restless" and fans wonder if she'll ever return to "The Real Housewives of Beverly Hills." In her busy schedule, the busy actor still takes time to address real-world issues. She's supported the charitiy Habitat for Humanity among many others. In April, she spread the word on Instagram about a GoFundMe campaign to help actress Valerie Perrine, who famously co-starred in the 1978 classic "Superman" and has been diagnosed with Parkinson's Disease. She was honored at the RIDE Foundation's third annual "Dance to End Hunger" benefit on June 18 and was awarded the Artistic Integrity Award for utilizing her public platform to help communities in a positive way. 
Now, Davidson is spreading the word about communicating with loved ones about drug abuse. "The Greatest Gift is a Conversation" is the mantra for her August 21 Instagram post, which she captioned, "In honor of National Fentanyl Prevention and Awareness Day, I encourage everyone to have a conversation with their loved ones. I'm proud to support Mothers Against Prescription Drug Abuse. Take the Pledge to help save lives at mapda.net/take-the-pledge or visit my #linkinbio." 
Along with the post, the Bravo alum took the time to make a video on the topic, addressing all of her followers directly. Lauri Peterson, a fellow Bravo star who was an original cast member from "The Real Housewives of Orange County," whose own son struggled with drug addiction in 2022, responded, "Thanks for this @eileendavidsonofficial!" 
The fans were grateful for Eileen Davidson's words of advice
In "The Young and the Restless" star Eileen Davidson's Instagram video, she stated, "As a friend of Mothers Against Prescription Drug Abuse, I want to encourage you to have open and honest conversations with your loved ones, especially your children, about drug awareness. It'll help empower them so they make smart choices, resist peer pressure, and have healthier, drug free lives. Talk to your loved ones. It truly is the greatest gift." 
Many people shared the heartbreaking information that they lost loved ones to drug abuse, and thanked Davidson for her efforts. Several also expounded on the importance of having conversations to raise addiction awareness. Former castmate from "The Real Housewives of Beverly Hills," Kimberly Russel, wrote, "Always the most beautiful person ever...thank you...prayers that lives are saved because of you're tremendous actions toward conversations with our youth and loved ones!!" Amidst the praise and gratitude expressed, one follower replied, "I worked with teenagers for over 20 years and you'd be surprised how many parents are terrified of their kid." A fan also added a positive addendum to Davidson's message with the post, "My son is my life I can't count how many words [I] speak to him in a day. Along with words comes laughter. The best medicine love and laugh." One follower simply praised Davidson by replying, "Thank you for always being a voice."
If you or anyone you know needs help with addiction issues, help is available. Visit the Substance Abuse and Mental Health Services Administration website or contact SAMHSA's National Helpline at 1-800-662-HELP (4357).