Nicole Kidman Can't Believe She Married Tom Cruise So Young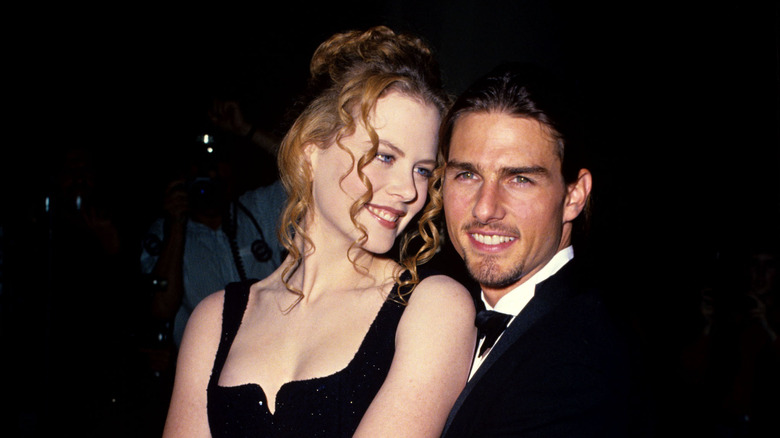 Steve.granitz/Getty Images
When we're in our 20s, most of us don't subscribe to the notion that we don't know much about the world. Even though it's typically when we step out into the world and start exploring it for ourselves, we tend to believe that we already know everything. But as we grow older, we realize there's so much we didn't know then, and we embrace the beauty of being clueless. Nicole Kidman came to this realization chiefly because of her marriage to Tom Cruise. 
The celebrity couple's paths first crossed when Kidman auditioned for "Days of Thunder," when she was around 22 and he was 28. The A-listers ultimately starred in three films together. Evidently, they felt instantly and intensely drawn to each other. So, it's unsurprising that they tied the knot in a private ceremony a year after they met. Even though that's incredibly fast, they managed to stay together for 11 years before calling it quits in 2001.
In a 2016 Red magazine interview, Kidman shared her feelings about marriage as an older adult, acknowledging, "I was so young when I got married. I look back now and I'm like, 'What?' You look at Taylor Swift, I mean how old is she? She's 26. I had two kids by the time I was 27 and I'd been married for four years. But that's what I wanted." Although getting into a lifetime commitment at that age seems like a bad idea, Kidman had a valid explanation for it.
She had good reasons for marrying so young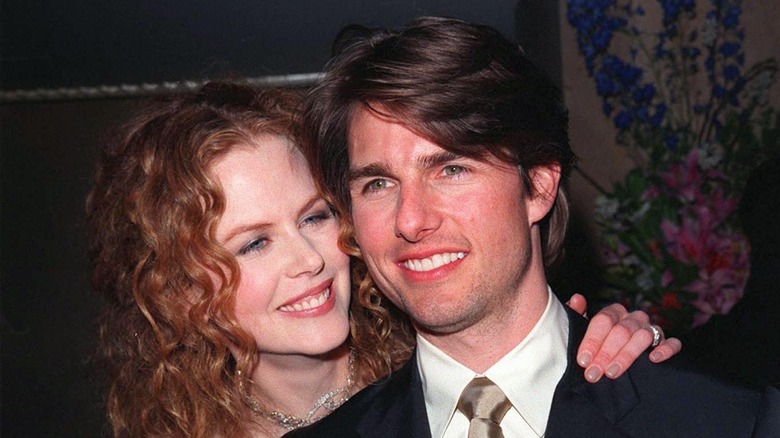 Featureflash Photo Agency/Shutterstock
Despite being the younger one in the relationship, Nicole Kidman was very eager to marry Tom Cruise. Speaking to Harper's Bazaar, in 2021, the Australian actor offered some insight into her decision-making process at the time. The "Moulin Rouge!" star shared that, despite the intense press intrusion, "I'm always trying to be as open as possible. I just prefer to live in the world that way." Essentially, then, Kidman followed her heart. 
Their whirlwind romance also played a part in the actor's decision. During a Vanity Fair interview, she explained her feelings at the start of the relationship: "He basically swept me off my feet." Kidman continued, "I fell madly, passionately in love. And as happens when you fall in love, my whole plan in terms of what I wanted for my life — I was like, 'Forget it. This is it.' I was consumed by it, willingly." However, the Aussie native wanted children more than marriage. 
Although the relationship had its natural ups and downs, it also kept her partly shielded from the uglier side of Hollywood. In an article for The Cut, Kidman explained that although she wed Cruise because she truly loved him, she also felt the marriage inadvertently shielded her from rampant sexual harassment in the industry because of who her husband was. And while she doesn't regret any of it, hindsight has offered a broader perspective.
Nicole Kidman wants to exist in her own right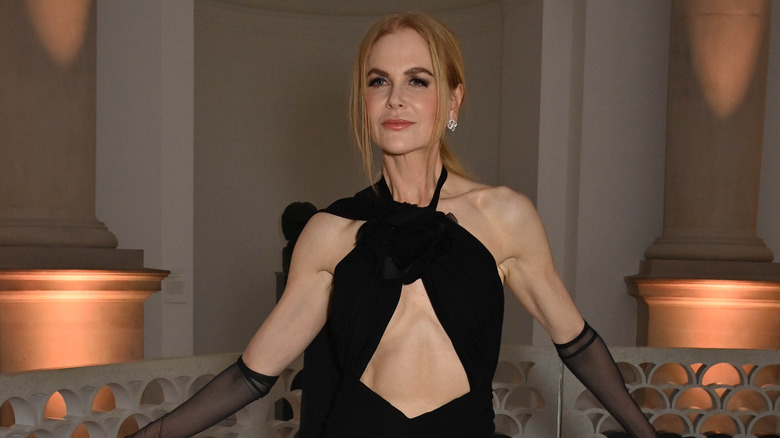 David M. Benett/Getty Images
In a 2008 Glamour interview, Nicole Kidman revealed how marrying Tom Cruise early in her career impacted her self-image. "I felt I became a star only by association. I didn't think [the early movies] were very good, which is why I would always cower in the background," she said, adding, "I thought, I don't deserve to be here. We would go to the Oscars and I would think, I'm here to support him. I felt it was my job to put on a beautiful dress and be seen and not heard." 
The Academy Award winner also informed the outlet that she coped with the divorce by devoting herself to her work. Thankfully, Kidman came out of it on the other side with a better understanding of who she was and the freedom to be truly independent. Over the years, the Aussie native has established herself as a force to be reckoned with. So, it's natural that she wouldn't want interviewers to constantly bring up her past marriage when there's so much more to talk about.
During a chat with The Guardian, Kidman discussed "Being the Ricardos" and the idea of loving someone even though they might not be right for you. The interviewer asked if she was referring to Cruise and a visibly annoyed Kidman quickly denied it and labeled the question "sexist" because it's not something the media commonly asks men. The beloved star added that she wished to be seen as her own unique person rather than solely a part of someone else's story.