Details About Daveed Diggs' Troubled Life Before Hamilton Fame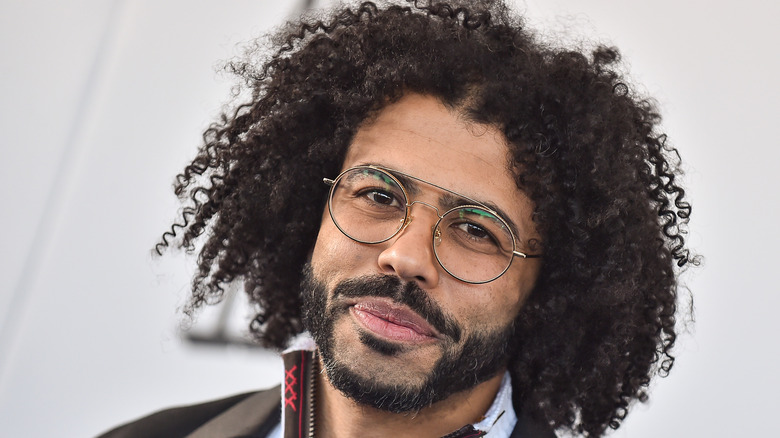 DFree/Shutterstock
It's well known that hard-earned success doesn't come easily, which is especially the case for Daveed Diggs. Since his breakout role in the Tony-winning Broadway musical "Hamilton," Diggs has been climbing the ranks of Hollywood. However, the multi-hyphenate actor's road to stardom was a rough one.
In an interview with the New York Post, Diggs opened up about his difficult journey after graduating from Brown University. Sleeping on friend's couches and sometimes the No. 1 train, the New York City hopeful would spend his days at auditions. This all changed after Diggs landed his titular roles as the Marquis de Lafayette and Thomas Jefferson in "Hamilton." The famed hip-hop musical would change his life forever, even before it made its way to Broadway.
While previewing at the Public Theater, Diggs recalls how surreal it felt to be an actor in the historic venue. "I remember thinking that security would have probably escorted me out of the building three years ago," he told the New York Post. This also connects to the Oakland native's troubling past with law enforcement, as he shared that racial profiling has been a constant in his life. Diggs shared that over the course of his 20s, he had been pulled over on 36 occasions (per The Guardian).
Daveed Diggs wrote a movie about his traumatic experiences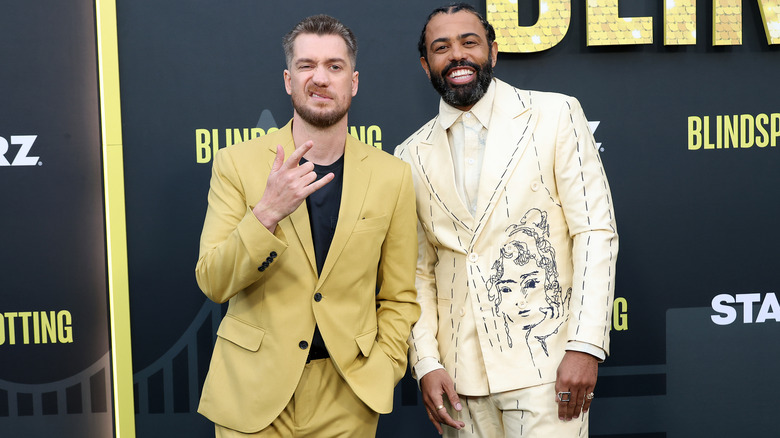 Monica Schipper/Getty Images
It also turns out that for Daveed Diggs, life does indeed imitate art. In the 2018 film "Blindspotting," which he co-wrote and starred in, Diggs explored his hometown of Oakland and its racial dynamics. These topics pull from his own experiences in the city, which is becoming more and more gentrified by the day. In fact, Diggs experienced the harmful effects of injustice just days before he made his big break.
"Two days before I left LA to move to New York to work on Hamilton, I got pulled off of my bike and thrown up against a fence by police officers who thought I fitted a description," he told The Guardian. "These events keep happening. It doesn't change. And so you live with it."
Diggs actually began to write "Blindspotting" alongside his friend and fellow slam poet Rafael Casal, just days after the infamous Fruitvale station shooting in 2009. The comedy-drama explores themes of racial and class awareness that highlight untold stories, such as that of Oscar Grant, the victim of police brutality at Fruitvale station. Years later, the co-writers began development of the film after Diggs had reached a more stable point in his career — his first Tony win in 2016.
The Tony winner is exploring new roles in his career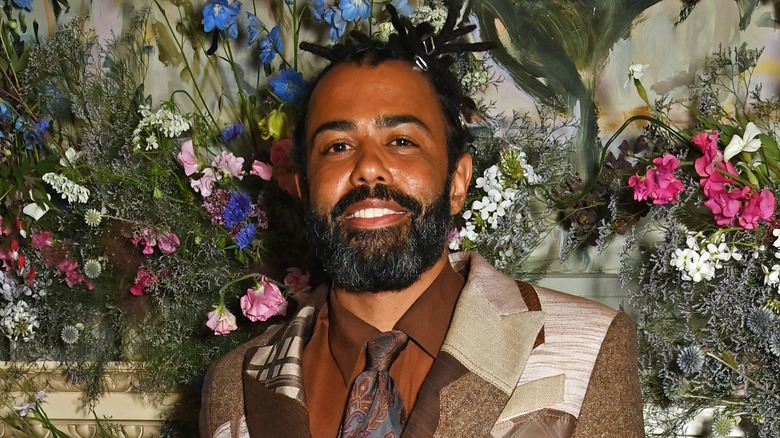 David M. Benett/Getty Images
Thanks to the show's immense success, members of the original cast of "Hamilton" are doing big things today. As for how "Hamilton" changed his life, Diggs shared that he's been able to take a new approach to his career. "It's pretty rare for an actor, or artist, to be able to ask yourself, 'What do you want to do?'" he told Vanity Fair. "And I'm in that position now because of 'Hamilton.' I'm able to say no to a lot of things."
Diggs voiced Sebastian the crab in Disney's 2023 highly-anticipated live-action "The Little Mermaid." In addition to producing the accompanying "Blindspotting" series on Starz, he is slated to get back in front of the camera for "In the Blink of an Eye." Since 2009, Diggs has also headlined the experimental hip-hop group Clipping.
As for the future of his career, the multi-hyphenate artist is excited to explore even more creative avenues. Even the opportunity to bring "The Little Mermaid" to a new generation has opened the doors wider. "I outpaced my career goals so long ago . . . I've been on a victory lap for quite a while," Diggs told Variety. "I feel very, very lucky and get to constantly be surprised by what I might be asked to do — like play an iconic crab."