How Days Of Our Lives' John Aniston Almost Became Doug Williams Instead Of Victor Kiriakis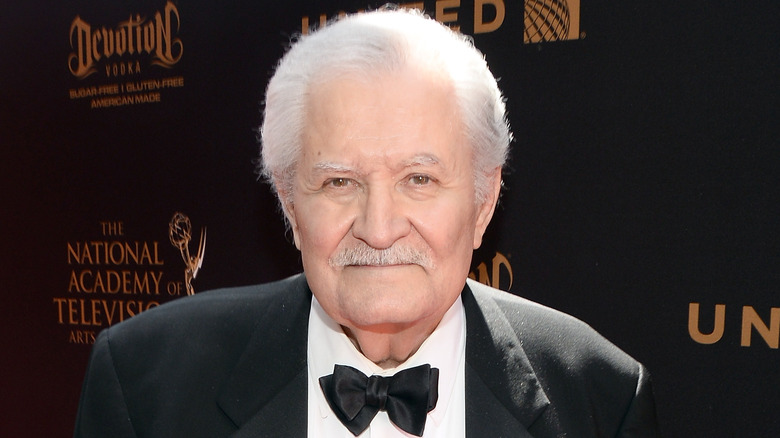 Matt Winkelmeyer/Getty Images
As one of the most famous patriarchs in daytime soap opera history, it's difficult to picture Victor Kiriakis as anyone but John Aniston. With his sharp tongue and cunning mind, the part seems to have been made for the actor. However, there was a time when Aniston almost landed another standout role on "Days of Our Lives."
John Aniston debuted as Victor Kiriakis on "Days of Our Lives" in 1985, as Victor arrived in Salem as an old friend of Caroline Brady's (Peggy McCay). During his time on the soap, Victor became notorious for causing trouble in Salem, especially when he was involved in drug and prostitution rings when he first came to town. Over time, Victor realized the importance of his family and tried to change his criminal ways, but he still got up to mischief every so often. Aniston played Victor as the complicated villain until his unfortunate death in November 2022. With the legacy he left on the show, it seems impossible that Aniston could have played anyone else, but his first audition for "Days of Our Lives" says differently.
Aniston auditioned for another Days role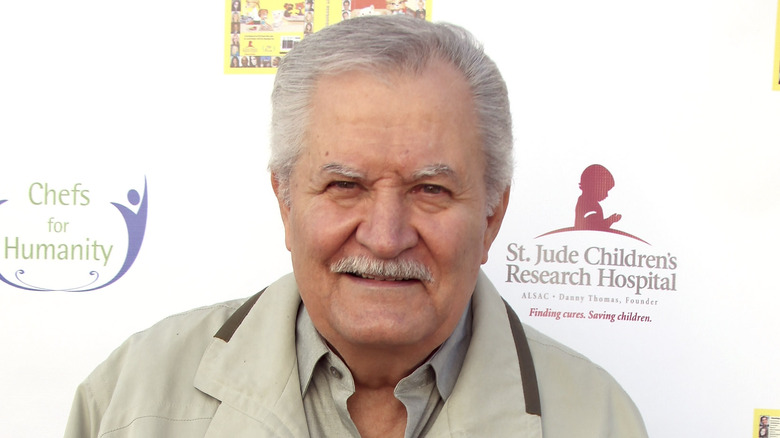 Paul Redmond/Getty Images
Prior to Aniston being cast as Victor, the powers-that-be at "Days of Our Lives" were looking to fill the role of Doug Williams, another staple character on the show. In a 2015 interview with Glamour, John Aniston explained how he was almost cast as a totally different character and the personal consequences of the audition.
"Actually, when the part of Doug Williams came up, I auditioned for the part, and they asked if I would shave my mustache, but I was hesitant," he told the outlet. "Finally, we agreed I would shave my mustache. And then they didn't give me the part."
Aniston went on to explain that a while after he was rejected for the role of Doug Williams, he got another offer for the character of Eric Richards. He took the part of Dr. Richards, who was mainly involved in a storyline with Bill Horton (Edward Mallory). Aniston played Richards from his debut in 1967 to his exit in 1970.
Bill Hayes was cast as Doug Williams instead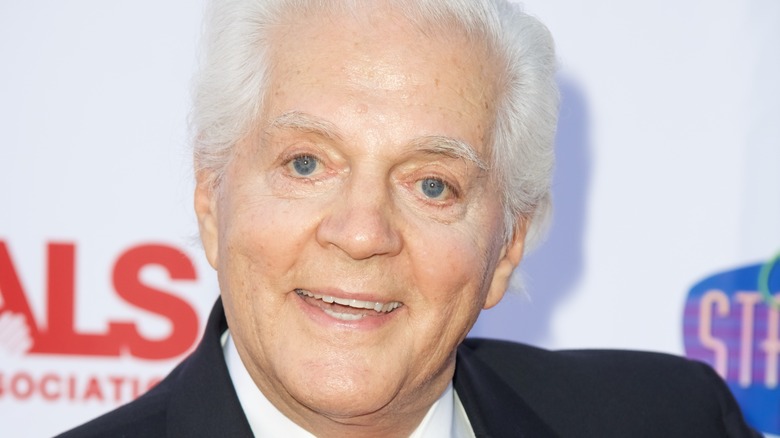 Earl Gibson Iii/Getty Images
As Aniston got cast as Eric Richards, equally legendary Bill Hayes was ultimately cast as Doug Williams. He debuted in 1970, stealing the hearts of fans with his music and his personality for years to come. Hayes is still portraying Williams on "Days of Our Lives" to this day, after more than 50 years on the soap. In an interview with Soap Opera Digest, Hayes detailed his start on the soap and his expectations coming into the job.
"At that point, I'd never seen a soap," he told the magazine. "I didn't know anything about soaps at all, and it took me two minutes to realize how fabulous they were."
Hayes also told the outlet that he didn't expect to last so long on the show, and can't believe that he's been featured in a little less than 2100 episodes of the series. Even though Aniston was snubbed for the role, it seems like everything worked out as it should have, with both men leaving lasting impressions on the citizens of Salem.