Classic Soap Relationship Timeline: Santa Barbara's Cruz And Eden
Daytime soap operas are famous for their ability to create couples that garner so much attention they instantly become icons. One such couple was Cruz Castillo (A Martinez) and Eden Capwell (Marcy Walker) on the classic soap opera, "Santa Barbara." Sparks flew between the two from the moment they met on screen, and viewers simply couldn't get enough.
"Santa Barbara" premiered on NBC in 1984, chronicling the stories of the rival Capwell and Lockridge families set in California. The soap ran until it was canceled in 1993, much to the viewers' dismay. Although fans believed it was canceled too soon, many in the cast of "Santa Barbara" went on to have established careers, including show-biz star and "The Princess Bride" herself, Robin Wright. However, it was Marcy Walker and A Martinez that struck gold as the lovers on "Santa Barbara," catapulting them both into the spotlight. Their legacy and memory still lingers among soap fans today.
Cruz and Eden met in Europe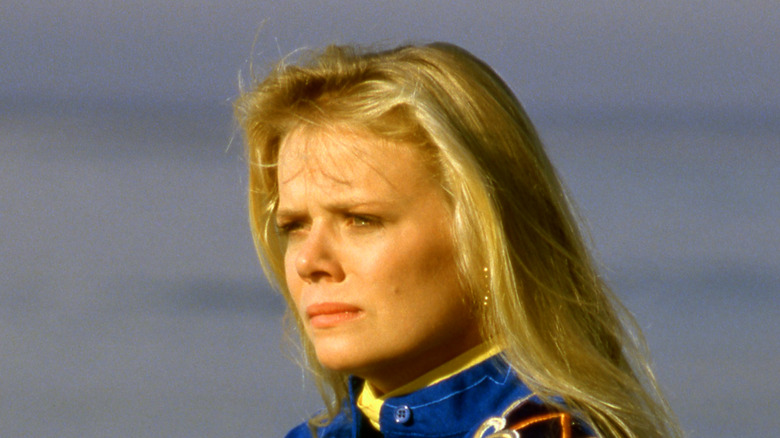 William Nation/Getty Images
Cruz met Eden, the eldest daughter in the Capwell family when she arrived in town for her dad's birthday. However, this was not the first time they had ever met. The two had previously carried on an affair while Cruz (a secret spy) was in Europe on assignment and Eden was staying in the same place. When they reunited in Santa Barbara, the two were attracted to each other, but timing issues kept them apart. Cruz rescued Eden when she was kidnapped by the Carnation Killer, which brought them closer. They fell in love and got engaged to be married, but her family didn't approve of the match.
The couple hit a rough patch when Cruz arrested Eden's mother for murder; Eden broke up with Cruz until her father eventually made them reconcile. They planned to marry again but broke up soon after when Eden took her father off life support and was accused of attempted murder. She ended up marrying Kirk Cranston (Joseph Bottoms). Eden got pregnant, but miscarried when Kirk tried to kill her after finding out she still had feelings for Cruz. Even though he had moved on, Cruz helped Eden secure the evidence she needed to get Kirk arrested for attempted murder.
Eden and Cruz had some ups and downs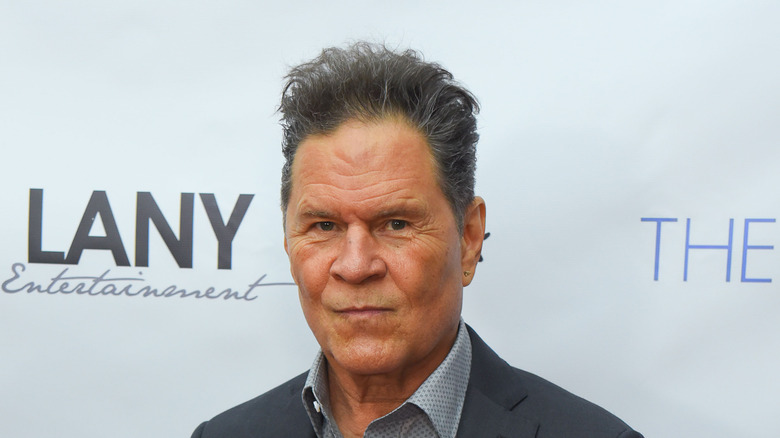 Michael Mattes/Shutterstock
Cruz's new love Santana (Ava Lazar) accidentally hit Eden with a car, which ended their marriage. Cruz and Eden got back together and were happy until his ex Tori Lane (Kristen Meadows) arrived in town. The two exes were shipwrecked during a storm, and they slept together with Cruz believing Tori was Eden. Eden broke up with him again when she found out he had cheated.
They reconciled with the help of mutual friend Pearl (Robert Thaler) and were devastated by Eden's miscarriage.Cruz and Eden agreed to marry, but Eden was presumed dead when Eleanor Norris (Sherilyn Wolter) pushed her off a cliff and faked her death. Eleanor made moves on Cruz, but he was still in love with Eden. Eden returned to town alive and paralyzed after being held hostage by Cain (Scott Jaek). Eleanor was killed after Eden came back to Santa Barbara, and Cruz was accused of her murder; he was eventually cleared, and Eden was able to walk again.
Danger befell Cruz and Eden's family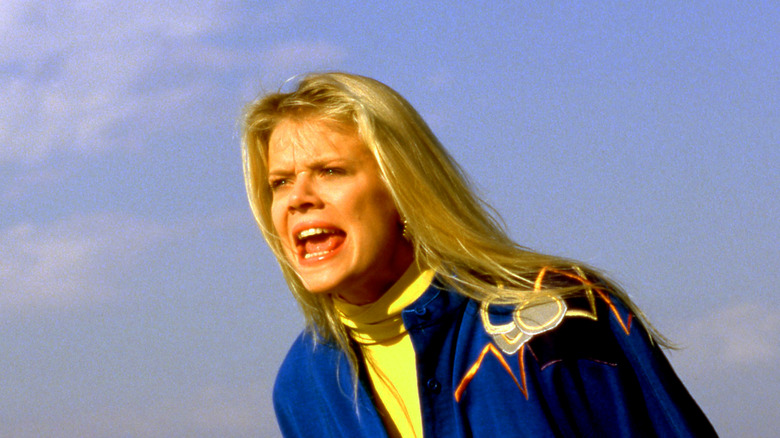 William Nation/Getty Images
Eden and Cruz finally got married in Pepple Creek, and they enjoyed newlywed bliss. That is, until Cruz was kidnapped and held by Dr. Willoughby, who brought people to his island so he could hunt and kill them. Eden found Cruz and helped him through the game; they escaped back to Santa Barbara. Once back in town, Cruz and Eden moved in together, but tragedy struck when Eden was raped by a mystery man. The rapist stalked and harassed her, and the situation was made worse when Eden fell pregnant and wasn't sure if Cruz was the father or if it was her rapist.
After her daughter was born, Eden was relieved to find out that Cruz was the baby's father. However, their happiness did not last as Eden's doctor and rapist, Zack Kelton (Leigh McClosky) kidnapped their daughter and told her parents she was dead right before he died. Cruz and Eden didn't believe Zack's lies, and they eventually reunited with their daughter.
Ex marks the spot for trouble
Eden's ex Robert Barr (Roscoe Born) arrived in Santa Barbara looking to reunite with his lost love, and it sent Eden into a tailspin. As she tried to decide if she wanted to be with Cruz or Robert, Cruz was so hurt that she would consider another man that he broke things off with her. Eventually, they reunited in Pepple Creek, and got back together. Eden started investigating a new drug as an assignment for her news station. When she got too close to the truth, the drug dealer tried to kill her and she ended up in a coma. Cruz took her to Paris so that she would be safe.
When Eden came back to Santa Barbara, she was believed to have killed Robert's brother, Quinn (Roscoe Born). As she drove to the police station to admit to the murder, she was in a car crash and sent into another coma. Thankfully, Cruz's love and support brought Eden back to the land of the living.
Eden and Cruz couldn't find their way back to each other
Eden had a tough time when her mental health took a toll and she started acting as multiple personalities. Her alternate personality, Lisa, got involved with Andre Wolfe (Kai Wulff) and they started stealing jewels. Cruz tried to stop her when she ran away, but Eden escaped and ended up falling over a cliff. She was presumed dead, and Cruz was devastated. She came back to town in disguise as Suzanne Collier, but Cruz didn't recognize her.
Eden (as Suzanne) shot Sophia (Judith McConnell) and quickly left town, leaving Cruz to try and find her. He soon found the real Suzanne Collier (Terri Garber) in North Carolina, who was Eden's old friend. Cruz brought her back to Santa Barbara so that she could help him search for Eden. Cruz and Suzanne fell in love. Once the couple returned to town, Eden sent Cruz divorce papers, effectively ending their marriage and years-long relationship. Eden was never seen on-screen again.