What You Never Knew About The Young And The Restless Star Melody Thomas Scott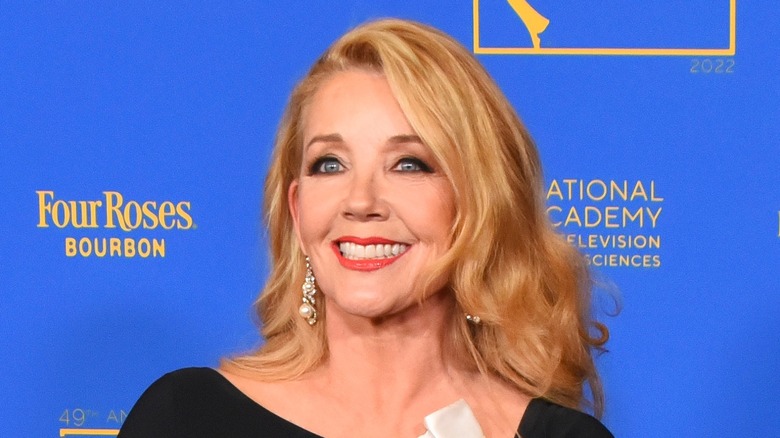 Michael Mattes/Shutterstock
Melody Thomas Scott is one of the most well-known and beloved actresses on "The Young and the Restless." From her stunning portrayal of iconic matriarch Nikki Newman to the decades-long romance between Nicki and Victor Newman (Eric Braeden), Scott has established her legacy in the history of the soap. She took over the role of Nikki from Erica Hope in 1979 and has become synonymous with the show itself. Over her time on "Y&R," Scott has also received a Daytime Emmy Award nomination for "Outstanding Lead Actress" and won many Soap Opera Digest and Soap Opera Update awards.
Scott was proven to be a star from a young age. She was trained under Ethel Meglin, the world-famous acting coach, from age three. She started booking roles and was featured in some of the most popular films and shows at the time, such as "The Waltons." She married her husband, Edward Scott, in 1985, and they share three daughters. Scott may be renowned now, but she didn't make it this far without her fair share of rejections. However, the end result was certainly worth it.
Scott has a day named after her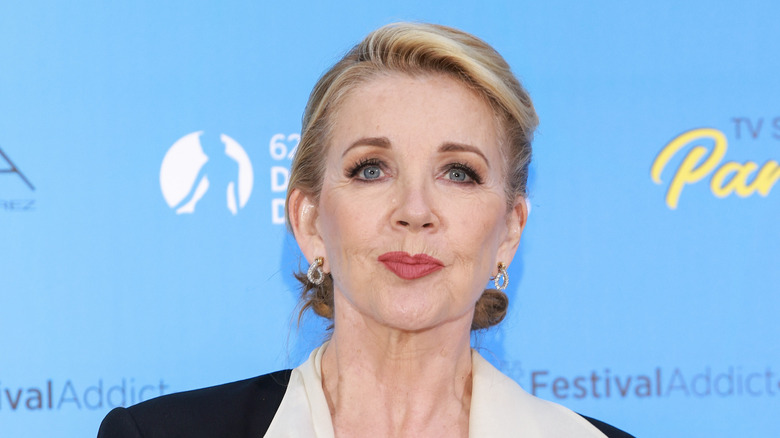 Arnold Jerocki/Getty Images
In August 2023, Melody Thomas Scott visited Jamestown, New York, so she could attend a benefit fundraiser for the Lucille Ball Little Theater. As a die-hard fan of "I Love Lucy" and Lucille Ball herself, Scott wanted to honor Ball's legacy in the entertainment industry, and there was no better place to do it than the icon's hometown. During the benefit, Scott looked back at Ball's career and the theater's significance.
That's not the only honor that was bestowed during the event. Scott's career was also highlighted, including some of her roles as a child actor, until her long-running role as Nikki Newman on "The Young and the Restless." After discussing her career, Scott was in for a surprise. The mayor of Jamestown announced that August 15, 2023 — the day the event was held — would forever be known as "Melody Thomas Scott Day." "Y&R" fans, be sure to mark your calendars for next year's celebration.
Scott almost became Marcia Brady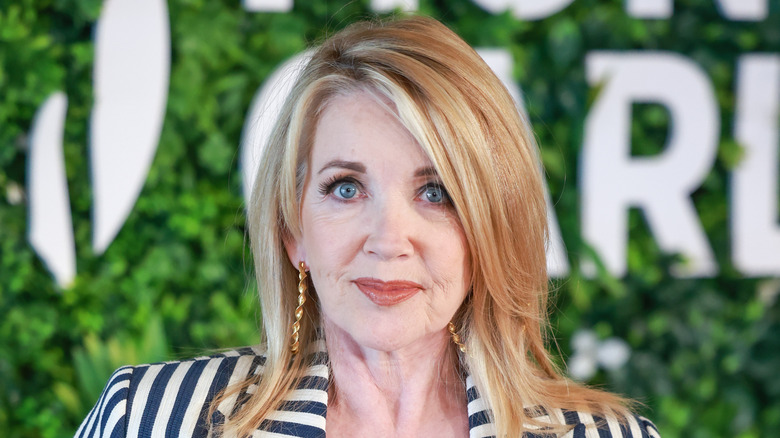 Arnold Jerocki/Getty Images
Melody Thomas Scott's talent has never been in question, even when she was cut from "The Brady Bunch" auditions. As a child, Scott tried out for the role of Marcia Brady on "The Brady Bunch," along with Maureen McCormick. In an interview with Yahoo, she explained why she didn't get the part.
"They had pencil marks on the wall because Schwartz wanted the [six Brady] kids to go up in a diagonal line, according to height," she recalled. "I don't remember if I was too tall or too short, but my height was my downfall there."
Despite being cut from the role and turning down a few more when they didn't align with her values, Scott said she doesn't feel any regrets. She expressed her gratitude for being able to do the roles she was given and for the opportunity to start so young. Obviously, her early start paid off, as it gave way to her bountiful career and her legendary role on "The Young and the Restless."