Here's What Led To The End Of RHOA Star Cynthia Bailey's Marriage To Mike Hill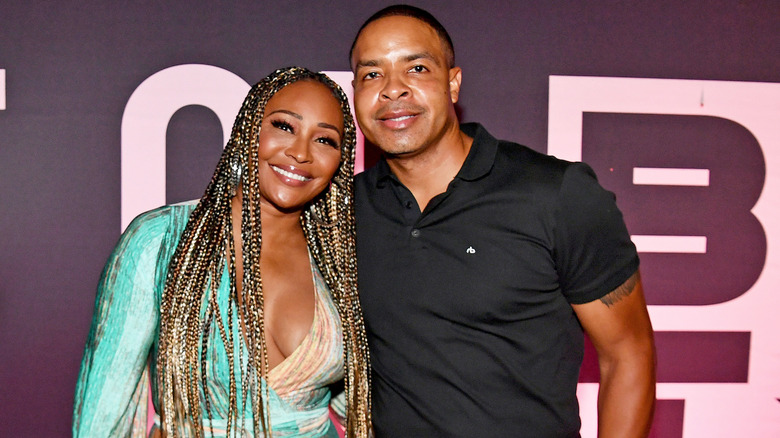 Paras Griffin/Getty Images
When "Real Housewives of Atlanta" star Cynthia Bailey married sports commentator Mike Hill, it appeared that the former model had finally found her prince charming. Since joining the franchise during Season 3 in 2010, fans witnessed her interactions with the men in her life. She demonstrated a healthy co-parenting relationship with actor Leon, the father of her daughter Noelle, and married entrepreneur Peter Thomas in January 2011 during filming. However, by the time Season 8 aired in November 2015, the couple was not in a good place and had filed for divorce in 2016.
Bailey found love again in January 2018 during a Steve Harvey Show matchmaking episode. There, she'd been matched with Hill, and the two began dating shortly after. He appeared on "RHOA" during Season 11 in November 2018 alongside Bailey, popping the question in July 2019. They wed on October 10, 2020, and sadly, just two years later, in October 2022, the couple split, with the divorce concluding that December. The whirlwind romance and separation came with its share of infidelity rumors, which thankfully didn't play out on camera, as she'd left "Real Housewives of Atlanta" before the divorce. Still, Bailey has maintained that the real root of the breakup was incompatibility.
Cynthia Bailey says she and Mike Hill outgrew one another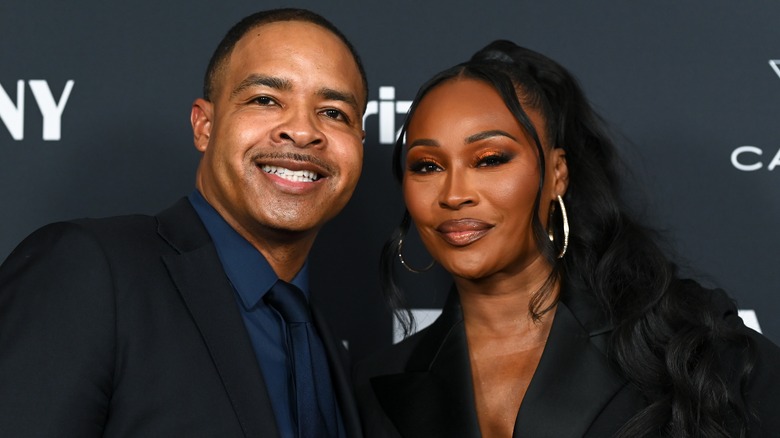 Denisha DeLane/Shutterstock
Since their split, both Cynthia Bailey and Mike Hill have spoken highly of one another. While there was speculation regarding the actual reason behind their swift ending, the runway beauty made it clear that there was no juicy storyline involved. In fact, during an October 2022 episode of the "Two Ts in a Pod" podcast, Bailey told hosts Tamra Judge and Teddi Mellencamp, "I felt like we weren't friends anymore." According to her, she placed friendship at the forefront of her relationships, and once that seemed to leave, she knew it was time to bow out gracefully. 
In an interview with People days before that podcast episode aired, Bailey also attributed the breakup to outgrowing one another. She also confirmed that the decision to part ways was mutual, which came after being honest about their lack of happiness with one another. As she explained it, "We thought we were right for each other, but we ultimately realized we weren't as compatible as we thought we were."
This could be due to the fact that the two had a long-distance relationship in the early days of their dating.  Hill lived in California, while Bailey remained in Georgia, where her franchise was filmed. However, they quarantined together during the COVID-19 pandemic, which Bailey admitted was difficult due to them being in such close quarters with one another and their children. 
Mike Hill was accused of cheating on Cynthia before the divorce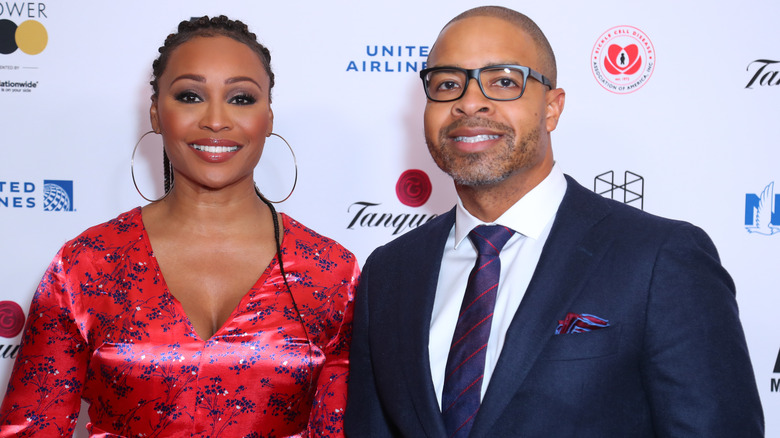 Leon Bennett/Getty Images
While infidelity wasn't the breaking point, rumors have swirled that Mike Hill was unfaithful to Cynthia Bailey during their marriage. Back in November 2021, a woman went viral on social media, claiming that Hill had sent her nude photographs on Snapchat. The couple denied the accusations. Hill even considered suing the accuser, though it doesn't appear he ever went through with it. During his appearance on "Real Housewives of Atlanta," his history with other women was also put on display, with Hill revealing that he'd cheated on several of his exes. While this may have concerned Bailey, she did not hold his past against him.
Ironically enough, upon filing for divorce, Bailey mistakenly put cheating as the reason for their demise when filing the court docs. Hill cleared this up during a talk with Page Six, confirming that this was listed in error, telling the outlet, "As you heard in her own words, there was never at any time in our marriage any inappropriate adulterous relations. Our marriage didn't work, but we still remain the best of friends." The two settled the divorce amicably, with both parties opting not to seek alimony. Given the short duration of their marriage, there were not many assets to divide, making for a clean split that was fortunately not prolonged by a messy courtroom fight.