The Real Reason Cynthia Bailey Left The Real Housewives Of Atlanta - Exclusive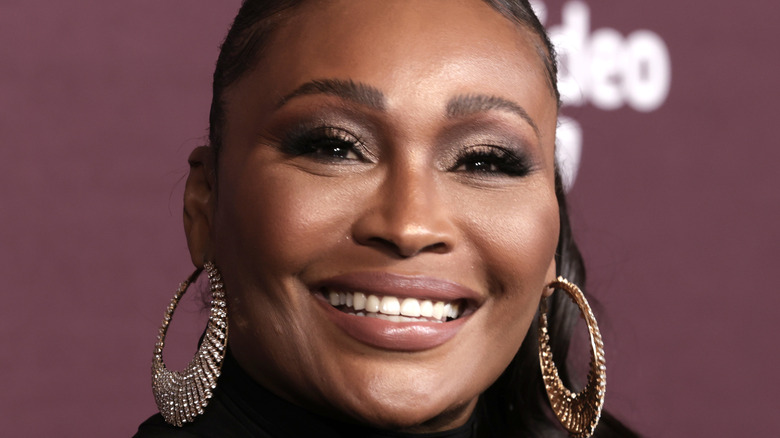 Frazer Harrison/Getty Images
For aspiring actors and influencers, being cast on a reality show is like winning the lottery –- the opportunities to build your brand and public profile are huge. But so are the risks. Because conflict is baked into most reality shows, stars also run a very real risk of humiliating themselves or getting the wrong kind of publicity if they lose control of their emotions onscreen. And even in the best-case scenario, having all the details of your personal life broadcast to millions of viewers each week can be a hard pill to swallow.
Not many people have what it takes to survive this kind of public scrutiny and pressure. But Cynthia Bailey is a rare exception. During her 11 Seasons on "The Real Housewives of Atlanta," she's shared all the ups and downs of her life — from two marriages to parenting to medical challenges to starting several new businesses. But at the end of the last season, she announced that she's moving on. While she's made friends (and butted heads) with her fellow Housewives and found the show a great platform for promoting her brand and causes she believes in, she feels the time is right for a new direction in her life. In this exclusive interview with The List, she shares why she's leaving "The Real Housewives of Atlanta" and what she plans to do next.
For Cynthia Bailey, the time felt right for a change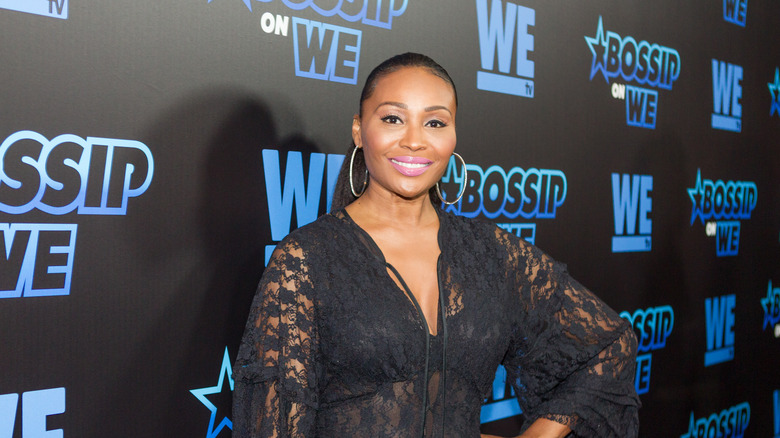 Jamie Lamor Thompson/Shutterstock
One of the fun things about reality shows is that they're unpredictable — when the first episode airs, nobody knows what storylines will emerge or how they'll end. After 11 Seasons on "The Real Housewives of Atlanta," Cynthia Bailey feels like she has reached the natural conclusion of this phase of her life story. "I feel like I've pretty much had a full-circle moment for now on the 'The Real Housewives of Atlanta,'" she said. "I got married on my first season. I got married on my last season, tie it up in a bow, and let's focus on some other things for a while."
She emphasizes, however, that she has absolutely no regrets about being on the show. "I've been on the show for 11 years, it's been amazing," she said. "The platform has been amazing. And I just kind of felt like, honestly, I need a little bit of a drama break to focus on some other things that I want to do."
Cynthia Bailey has lots of big plans for the future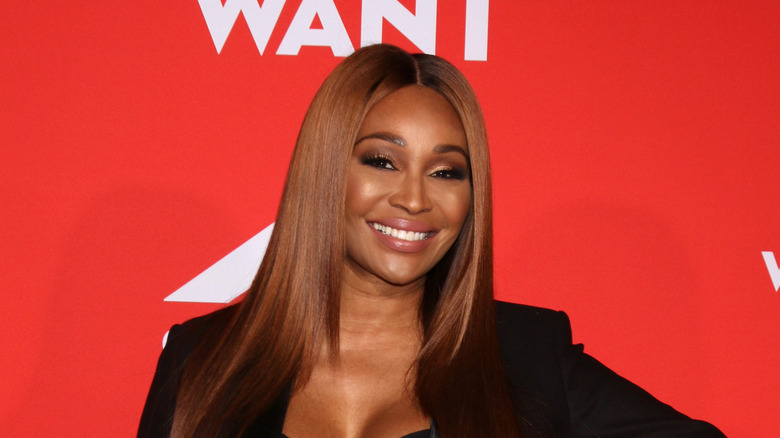 Kathy Hutchins/Shutterstock
Cynthia Bailey has always been serious about her professional pursuits, which have ranged from modeling to acting to running a wine bar and modeling school. And stepping away from "Real Housewives" will not only give her a much-needed "drama break," but allow her more time to explore new opportunities. One big change is she'd like to spend more time behind the camera as a producer and creator. "I'm very excited to develop and direct and executive produce some television shows of my own where I'm not necessarily in front of the camera anymore," she said.
But she doesn't plan to abandon the spotlight altogether. "My acting career is going very well right now," she said. "So the only drama you'll see for a while is me playing a character that is bringing drama, not real-life drama." She also plans to refocus on her modeling school, the Bailey Agency School of Fashion. "I want to make more time for that to help create superstars," she said.
"The Real Housewives Ultimate Girls Trip" is available to stream now on Peacock.