Grey's Anatomy Star Jessica Capshaw Comes From A Family Of Hollywood Icons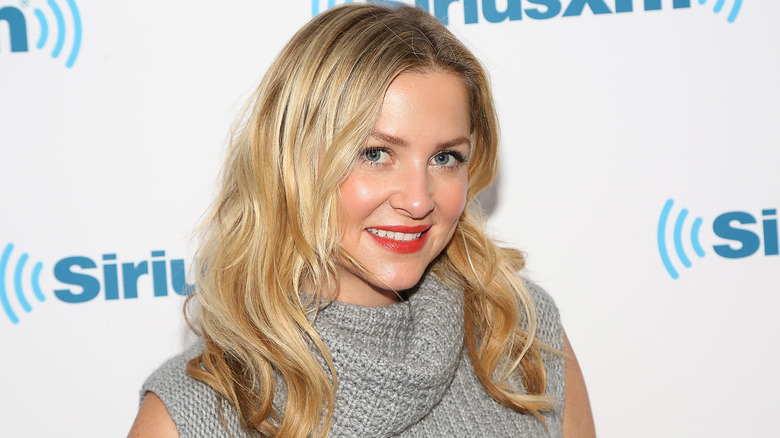 Monica Schipper/Getty Images
If you were all about Calzona on "Grey's Anatomy," you already know the "zona" part of that equation, and the actress who plays her. Jessica Capshaw landed the role of Dr. Arizona Robbins in Season 5 of the show, starting off as a recurring character. She was upped to a regular cast member in Season 6, and stuck it out through her Callie romance and other drama straight through Season 14. She's since appeared in the Netflix movie "Holidate," and the Hulu series "Tell Me Lies," amongst other projects.
Though it's hard to imagine Capshaw as anything other than roller-skating Arizona, the star tried out for the hospital drama a few times before being cast in "Grey's Anatomy." She was 33 years old when she debuted as Dr. Robbins, having worked her way up through the Hollywood maze of auditions before hitting it big. All this to say that despite having not one, but two, Hollywood icons in her family — making her an official nepo baby — she hasn't used any of her connections to make her way into the business.   
"My parents talked to me about going into this business and told me it's really tough," Capshaw commented to Hello!. "I don't remember at 19 someone giving me a golden key and saying, 'Welcome to Hollywood, which job would you like?' ... I've always had to work very hard for what I've got." And if you're wondering just who her famous parents are, that would be actor Kate Capshaw and director Steven Spielberg.
Mom Kate Capshaw was a movie star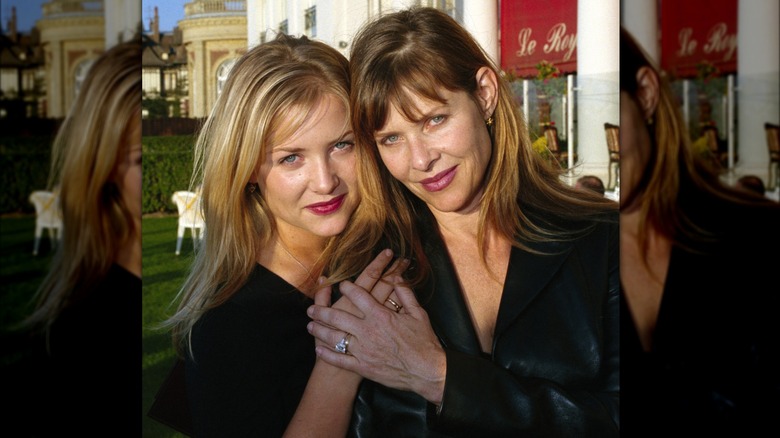 Eric Robert/Getty Images
Jessica Capshaw was entirely familiar with the acting industry way before she landed her first big-screen role in the 1997 movie "The Locusts." Her mother, Kate Capshaw, began her career as a signed Ford model in New York City when Jessica was just one year old. Kate graduated to acting with a part on the soap opera "The Edge of Night," then moved on to movies like "A Little Sex." Eventually, the mother-daughter duo made their way from New York to California.  
Jessica recalls growing up on various movie sets all over the US. "My mom was an actress, so we moved everywhere," she explained on Ellen. "Because people used to make movies in the place that they actually exist." The "Grey's Anatomy" star also remembers enjoying one particular aspect of those film sets. "I lived in the hair and makeup trailers because they were the best places on Earth — you got all the gossip," she recalled to Hello!.
The actor credits her mom with giving great advice. "My mom is a fountain of wisdom," Jessica noted to Town & Country. "She has tons of experience and she's just a really incredible person who knows a lot and shares a lot." Kate eventually retired from acting, but not before she landed a part that would change her life, and Jessica's, forever — the role of Willie Scott in "Indiana Jones and the Temple of Doom." It's where the two met Steven Spielberg.  
Steven Spielberg is Jessica Capshaw's stepfather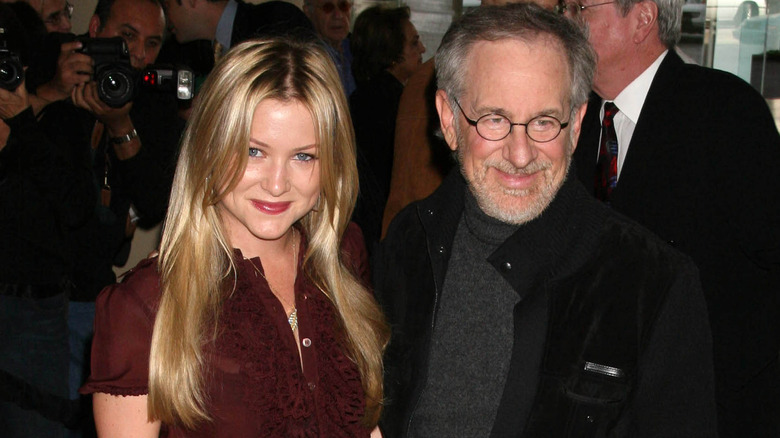 s_bukley/Shutterstock
When Ellen DeGeneres asked which movie set of her mom's was her favorite, Jessica Capshaw gave the name of Kate Capshaw's most famous film: "Indiana Jones." It's not just because it was a cool flick, but because it's where love first bloomed for her mom with the movie's famous director, Steven Spielberg. "My mom fell in love with Steven and I did, too, and now they're married and all turned out well," Jessica shared.
Kate and Spielberg met on the movie set and married in 1991 when Jessica was 15 years old. While she has always spent time with her genetic dad, Bob Capshaw, Spielberg acted as a father figure while she was living under his roof. "I had sort of more the traditional upbringing [in California] in terms of Steven being the one that was waiting by the phone at curfew time," she shared on "Lopez Tonight." The actress has described her stepdad as being a generous man who always looks out for others.
And while Jessica's never used his name to get a leg up in Hollywood, she's definitely been influenced by Spielberg's career, as well as her mom's. At some point in her young years, the star realized she liked telling stories, which led to acting. "I come from a family where telling stories translated directly into film and television and theater," she reflected to Rose & Ivy. She did share the screen with her mom, though — Jessica's first movie, "The Locusts" in 1997? Kate was in that, too.