Who Is Bob Barker's Girlfriend, Nancy Burnet?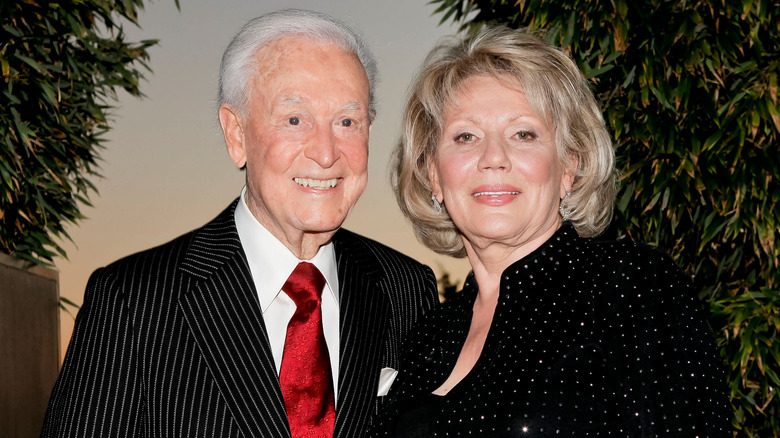 Tibrina Hobson/Getty Images
Bob Barker, legendary game show host, died at age 99 in August 2023. The Emmy-winning celebrity of "The Price is Right" fame was a daytime TV staple — but what about his longtime girlfriend, activist Nancy Burnet? After his tragic passing, people are clamoring for more info about Barker's life, and Burnet's name is one that crops up again and again.
Though she was involved in a much different line of work than Barker, it was with her that he found love again. He met her two years after his wife of 37 years, Dorothy Jo Gideon, died in 1981. In a 1999 interview with People, he confessed: "I'll never marry again. Dorothy Jo was the love of my life." Though he and Burnet never did tie the knot, they were together for four decades until Barker's death.
Their shared love of animal rights activism is what initially brought Barker and Burnet together. Burnet told People, "I'm very active in my work, and I don't have a great deal of time for a full-time relationship with anyone. When I do have time, Barker is the person I'm interested in spending it with." Though Barker is now among the stars we've sadly lost so far in 2023, Burnet's commitment to continuing his legacy will ensure that his name is remembered.
Nancy Burnet is heavily involved with animal rights organizations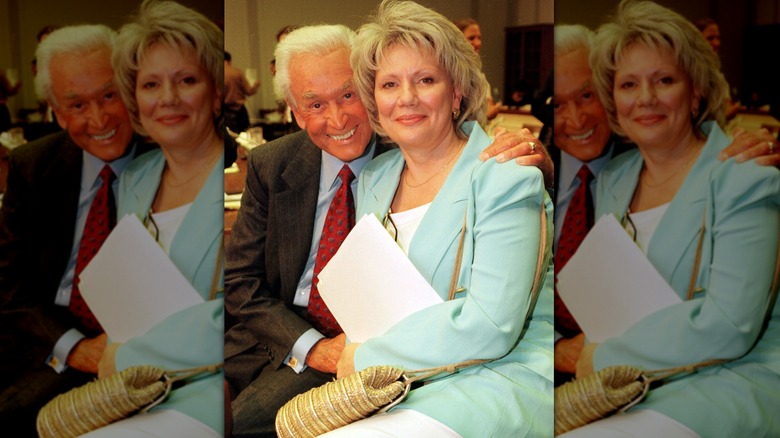 Alex Wong/Getty Images
Though much of Nancy Burnet's activism has been low-profile, she's completely dedicated her life to helping animals in need. She is the current president of the United Activists for Animal Rights. 
In 2022, she and her organization (including Bob Barker) funded the construction of a wild donkey sanctuary in California, dubbed DonkeyLand. The sanctuary's purpose is to keep the animals away from possible abusers as well as out of traffic, where many of them have been involved in deadly accidents. Now, hundreds of donkeys roam can free on their own turf. According to their website, they are not open to the public: "We believe in humane treatment, compassionate care and respect for all animals, especially their right not to be exploited for human purposes."
She is also the director for Barker's nonprofit organization DJ&T, which offers free or cheap neutering and spaying services for dogs. Barker founded DJ&T to prevent canine overpopulation, a cause that Burnet has also thrown her support behind.
Nancy Burnet opposes the circus industry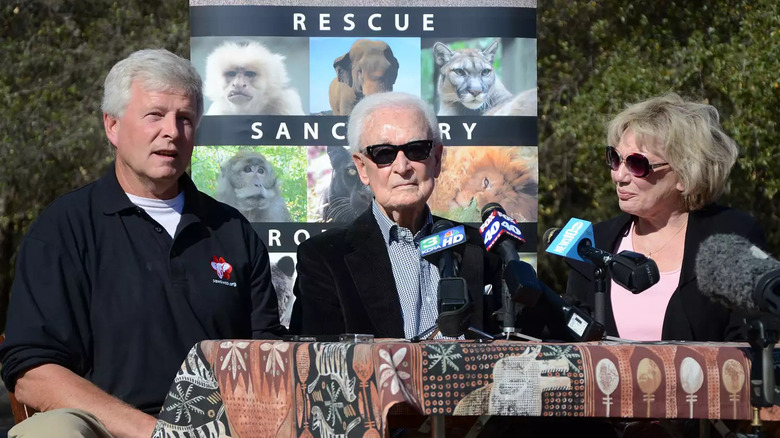 Amy Dempsey/Toronto Star/Getty
As a huge animal lover, Nancy Burnet has worked to put an end to all forms of animal cruelty. The circus, with its controversial usage of animals, is no exception. In 2011, three lion cubs were rescued from a Bolivian circus with the help of Burnet and Bob Barker. As a thank you, one of them was named after Nancy. She and Barker donated money to Animal Defenders International, which went undercover in Bolivia to free every animal from the circus act. They succeeded in their cause and relocated each animal to a sanctuary. The lion cubs were among the last to be saved.
Burnet also funded the care of an Asian bull elephant named Sabu, who grew up in a circus. After being sent to a sanctuary in 2010, Burnet gave the ARK 2000 Sanctuary money to build him a fitting habitat, pool, and barn.  Upon his 2012 passing, she wrote a thoughtful letter to his caregivers: "Your constant love and kindness created a wonderful bond."