Nikki DeLoach And Candace Cameron Bure Have Opposing Views On The Hallmark Channel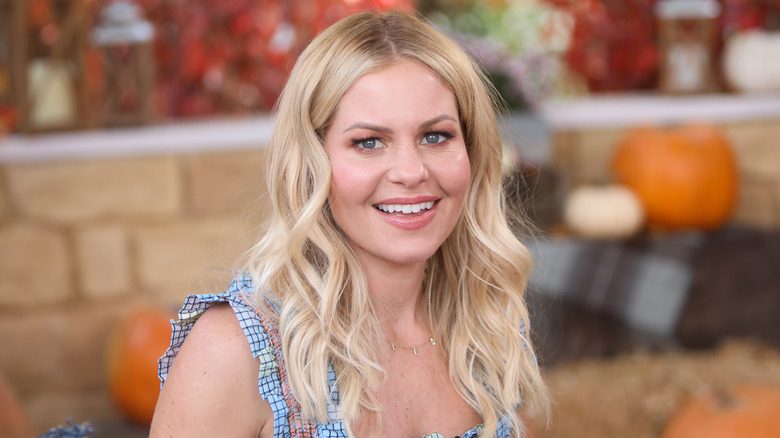 Paul Archuleta/Getty Images
Hallmark is known for its rotating cast of leading stars, ranging from fan favorites like Lacey Chabert and Tyler Hynes to former soap opera stars like Alison Sweeney and Ryan Paevey, but the rise of Great American Media has shaken up this catalog. Since GAM was acquired by former Hallmark Media CEO Bill Abbott in 2021, several of these beloved actors have made the transition from their Hallmark home to the up-and-coming network.
Candace Cameron Bure, who became a Hallmark staple with the "Aurora Teagarden Mysteries" series and Christmas movies such as "Let it Snow" and "Christmas Under Wraps," is one of the biggest leading ladies to depart from the feel-good network. While the exit of the "Full House" alum appears to be partly due to Hallmark's evolving values, other established actors have been praising the network for its efforts toward diversity.
Nikki DeLoach, who is known for flicks such as "Love Takes Flight" and "Curious Caterer: Dying for Chocolate," specifically contrasts Bure's thoughts with her own praise of the channel. Here are all the details about Nikki DeLoach and Candace Cameron Bure's opposing views on the Hallmark Channel.
What Candace Cameron Bure had to say about leaving Hallmark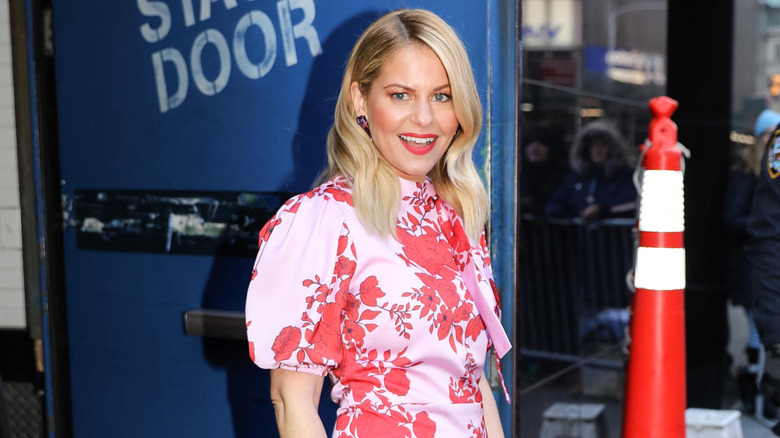 Jose Perez/Bauer-Griffin/Getty Images
When asked about leaving Hallmark to join Great America Media, Candace Cameron Bure explained that she was motivated by her longstanding relationship with Bill Abbott and the expiration of her contract with Hallmark. "It just so happened that my contract was expiring when Great American Family started up," she told Variety in 2022. "And as every business person knows, you've got to do what's right for contracts. It didn't work out with Hallmark and so we started talking to Bill."
However, the actor's motivation for departing from the uplifting channel appears to be in part because of Hallmark's changing values. "It basically is a completely different network than when I started because of the change of leadership," she told The Wall Street Journal. This comment follows Bill Abbott's exit from the network, as he stepped down from his position as CEO after the channel's controversial handling of a commercial featuring a same-sex couple and criticisms about the network's overall lack of diversity.
The "Christmas Town" actor also emphasized GAM's commitment to faith-based and patriotic content, telling Movieguide, "It's representing faith, which is a really big component. They are going to move much more forward in the faith content, and having both — still having lots of movies, rom-coms and Christmas movies, that don't involve faith, but also ones that really do. I think that that's going to be a big difference in Great American Family channel, as well as patriotic content."
Nikki DeLoach expressed her support for the Hallmark channel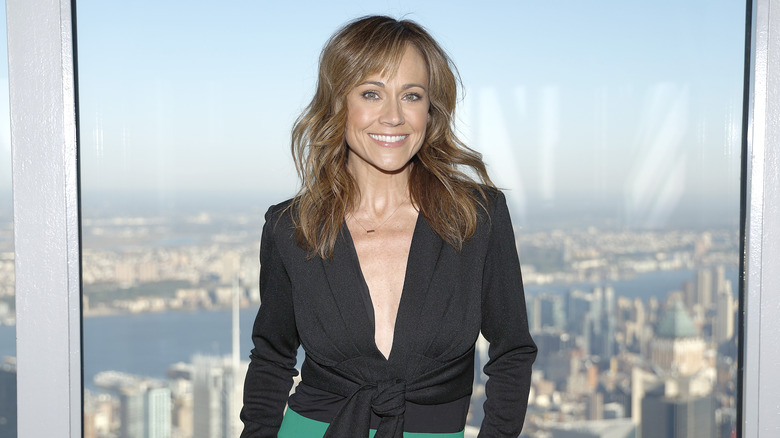 John Lamparski/Getty Images
Whereas Candace Cameron Bure wants to return to more traditional, Christian-based programming with Great American Media, Nikki DeLoach has praised Hallmark for its moves toward more progressive content. As the "Five More Minutes" actor told ET Online, "I think our network executives leveled-up on every single level, not just in the depth of storytelling, [but] the breadth of storytelling, the humor in the storytelling, diversity in our storytelling, the inclusion in our storytelling."
The actor and producer went on to mention "Three Wise Men and a Baby," with its three male leads, and "The Holiday Sitter," with a leading gay couple, as indicators of how the channel is changing. In an interview with Christy Carlson Romano on the "Vulnerable" podcast, DeLoach also discussed her approval of Hallmark's ongoing evolution, naming increased holiday representation and diverse leads as specific positives.
"The way that [Hallmark is] looking at it now is we want to give something for everyone. We want everybody to see themselves in at least one or handfuls of our movies," she said. "I just am so proud of how far we've come in our storytelling, and I was like, 'guys, our audience can not just handle this, [but] they want it, they're hungry for it.'"