King Charles Reportedly Draws Hard Line On Prince Andrew's Royal Family Role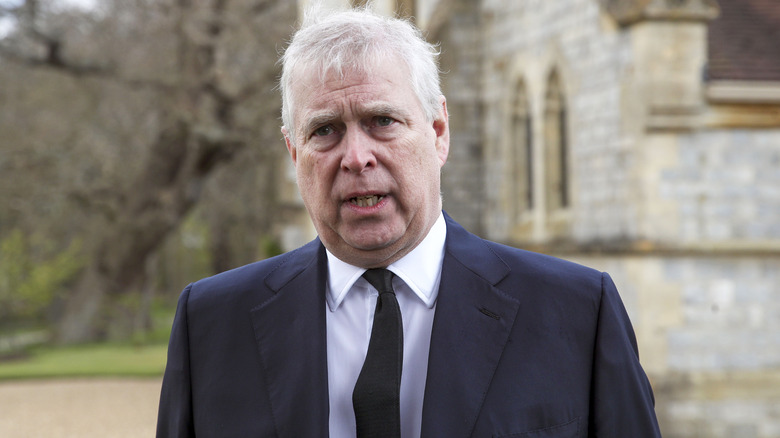 Wpa Pool/Getty Images
Prince Andrew, one of King Charles III's younger brothers, has found himself squarely in an unflattering spotlight for several years thanks to his association with now-deceased sex offender Jeffery Epstein. Back in 2019, the prince gave a disastrous interview on the BBC's "Newsnight" program in which he flat-out denied any wrongdoing, even disputing facts for which there was photographic evidence. Immediately thereafter, Andrew was stripped of his military titles and royal duties and was all but barred from public life (via The New York Times).
Then, in early 2022, the Duke of York's reputation took yet another hit when he settled a civil lawsuit brought against him by Virginia Giuffre, who claimed Andrew had sexually assaulted her when she was underage and being trafficked by Epstein. While the amount of money involved in Prince Andrew's settlement with Giuffre was not officially disclosed, it is thought to have been around $16 million, according to Time.
Just this week, however, Prince Andrew was seen riding in a car with William and Catherine, Prince and Princess of Wales, on their way to church during a family vacation to Balmoral in Scotland. This public show of family togetherness has raised questions as to whether or not King Charles plans to pardon his brother and reinstate him to official office.   
Things are not as they seem for Prince Andrew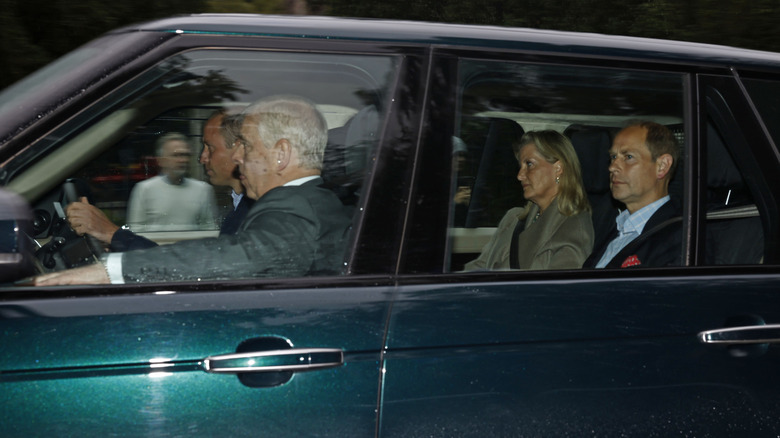 Jeff J Mitchell/Getty Images
According to Royal commentator Richard Fitzwilliams, who spoke to the Daily Mail, King Charles III does not have any intention of allowing Prince Andrew to return to public life in an official capacity, no matter how it may look. Instead, Fitzwilliams said the family is simply coming together at what is a difficult moment while visiting the place of Queen Elizabeth's death a year after her passing.  
"This is a sad time for the royal family on their customary break at Balmoral," Fitzwilliams said. "They and the nation will shortly be commemorating a year since the death of the Queen."
Fitzwilliams went on to reconfirm that Charles would not welcome Andrew back into royal duties, pointing out that, "a glance at his non-existent popularity ratings in the polls make the public mood very clear on this issue." Though we may continue to see Andrew amongst his family in certain settings, Fitzwilliams assured the Daily Mail that Andrew will never regain his former position.