The Most Incredible Transformations From America's Next Top Model Makeovers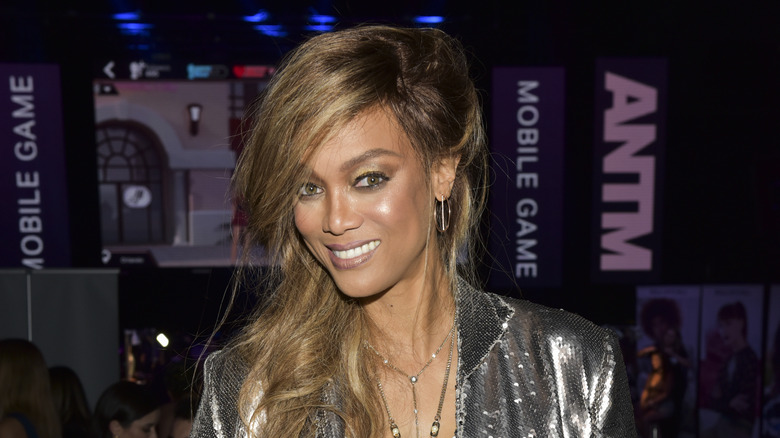 Getty Images
America's Next Top Model is the reality show we've all not-so-subtly-obsessed over since its debut in 2003. It details the competition between 12-14 aspiring models who are looking to become the new "it girl" in the fashion world. Created and hosted by Tyra Banks, who was a majorly successful supermodel herself, the show went on for 22 "Cycles" as the show calls it — or seasons — until it was canceled in 2015.
Lucky for us, VH1 revived the iconic show shortly after its demise with Rita Ora as host, but Banks returned for Cycle 24 in January 2018. Throughout the many years ANTM has been on the air, there was always one episode that everyone looked forward to. That was, of course, the incredibly fun makeover episode.
This entailed each of the model hopefuls receiving a specific "Tyover" from Banks herself to potentially launch them into model superstardom. Some were completely disastrous, while others were amazingly fierce looks that would make Banks smize any day of the week. Here are the most incredible transformations in Top Model history.
Whitney Thompson -- Cycle 10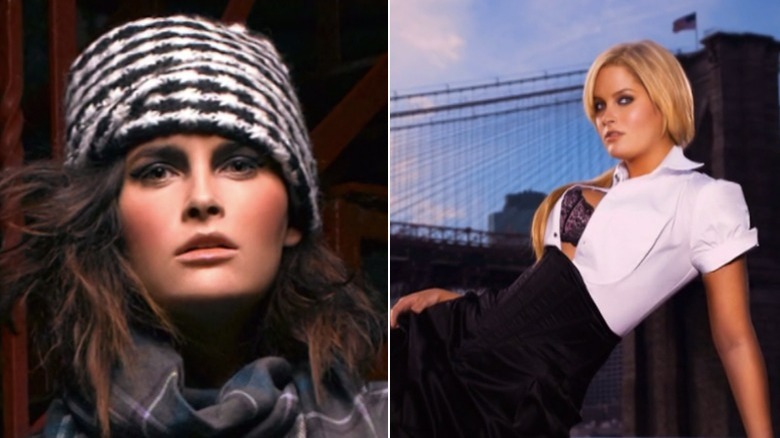 YouTube
When picturing models, we've been socialized to believe that this is a beautiful, tall, and slender woman working the catwalk. But Whitney Thompson was the first to prove on America's Next Top Model that you don't have to be stick-thin to be a gorgeous model. Before she went on to win her Cycle, though, she underwent a makeover that completely transformed her from just another pretty face to a blonde bombshell.
Jay Manuel helpfully explained the process behind Whitney's hair transformation from dark locks to the bright blonde look she won the title with, telling Entertainment Weekly, "That dark brunet hair and her plus-size pigeonholed her to a specific look. We tried to broaden her appeal, and it worked." He further said that they were going for that Gisele Bündchen coloring, which clearly looked fabulous on the young model.
Whitney herself revealed to TV Guide that she was just thrilled that they didn't go for a far more drastic look, and was more than happy to sport her long, blonde hair. It definitely worked out for her in the end, since she became the first plus-size winner in Top Model history.
Jeana Turner -- Cycle 24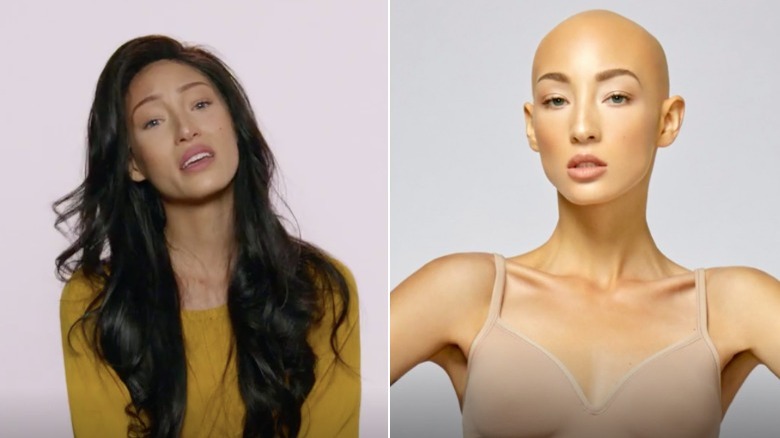 YouTube
Imagine hiding a significant part of who you are from the world, and then having to bare it all on national TV. It is an incredibly scary thought, but this next Top Model contestant bravely did just that. On Cycle 24 of ANTM, Jeana Turner was told to remove her wig during the makeover episode. This was a seriously difficult thing for her to accept, since she has suffered from alopecia, a condition that caused her to endure significant hair loss from a very young age.
In a blog post that Turner wrote detailing the experience, she said that once she came to terms with the transformation, she "had a moment of self-acceptance and empowerment." She went on to say that she felt that the world could see her now, and she could see herself as well. She ended up coming in second place, but that powerful moment on the show was an inspiring one that won't be forgotten any time soon. Plus, no one can deny the girl knows how to work it.
Brittani Kline -- Cycle 16
YouTube
While Top Model contestant Brittani Kline may have had a rough upbringing, as we learned during Cycle 16 on ANTM, she never let it stop her from pursuing her dreams of becoming a model. So, it was no surprise when Kline won the whole damn thing with her gorgeous bone structure and ability to take on whatever was thrown her way during photoshoots and on the catwalk.
But what really helped make her serious contender in the competition was her amazingly posh makeover when the team chopped off her long, dark hair and gave her a chic bob instead.  It completely transformed her from the sweet, innocent girl to a bonafide high-fashion model. By the time she won, she had undergone one more makeover to give her an edgier look. According to Brittani's interview with Reality TV World, she felt they were completely different looks, but enjoyed them both equally. She definitely showed off her versatility as a model while rocking these makeovers and it clearly worked in her favor.
Naima Mora -- Cycle 4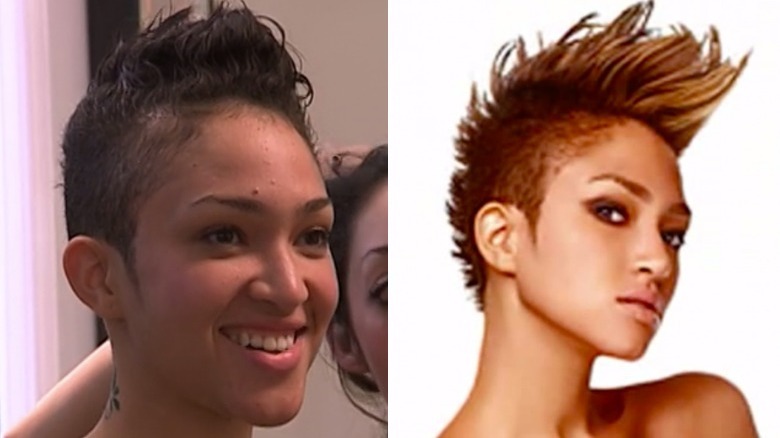 YouTube
Naima Mora was not one of the loud, in your face type of contestants on America's Next Top Model. She leaned towards being more soft-spoken, which is exactly why Banks and her team felt they needed to bring her out of her shell. And what better way to do that than to give her an edgy mohawk? Jay Manuel told Entertainment Weekly, "We were trying to find a way to make her a lot more editorial-looking." They most definitely accomplished that mission, because she looked absolutely fierce in every shoot she did. Manuel added, "The girls are responsible for presenting themselves at judging, and she worked that mohawk."
Naima (and her amazing mohawk) won Cycle 4 of Top Model and it's easy to see why. Her makeover was stunning, to say the least. As for whether or not she kept the mohawk, Naima told All Women Stalk that she no longer has it, and finds that she gets more modeling work with "a full head of hair". R.I.P. Naima's mohawk. You will be missed.
Joanie Dodds -- Cycle 6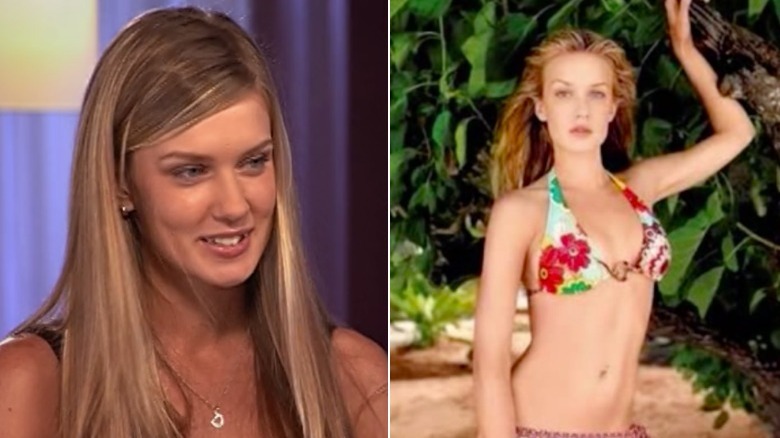 YouTube
Hands down, one of the most dramatic (and gorgeous!) transformations in ANTM history was Joanie Dodds'. At a glance, you may think she only lightened her hair to blonde, but fans of the show will likely remember she also had a snaggletooth. Banks decided to not only change up her hair color but also did a complete overhaul of Dodds' smile.
The results were amazing. It showed true dedication to her art to sit in a dentist's chair for an entire day (um, ouch). According to her interview with TV Guide, when she had her smile straightened out, the pulling of the teeth was the worst part. She had fellow models there to support her, though, and she felt the end result was worth it. Dodds has a classic beauty that was only enhanced when she underwent the ordeal of straightening out her teeth. And even though she didn't win Top Model in the end, her transformation will go down as one of the most dramatic and stunning of them all.
Samantha Potter -- Cycle 11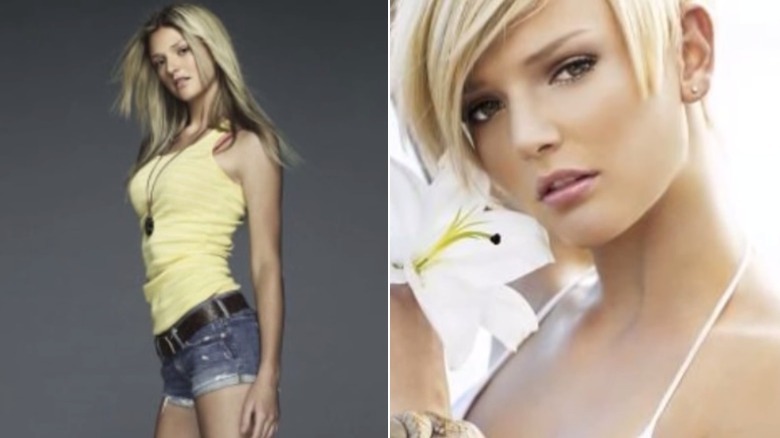 YouTube
Samantha Potter was the tomboy California girl who never felt like she was pretty. At least, she didn't until she made it to the America's Next Top Model house. She was the runner-up in the competition, but she had to undergo quite the makeover to get the high-fashion look that got her to the finals in the first place.
The true hero of Potter's transformation was the scissors that chopped off her blonde locks and gave her a super chic pixie cut. While she was apprehensive about the cut, it seemed to grow on her. Potter told Alloy, "I loved my long hair. But as soon as they cut it and I saw myself in my first photo with short hair, I saw a totally different person. I completely respect Tyra for that. She made the right choice for me." Potter also felt it made her look more like a model and less commercial — she even kept the look after the show. Not many can pull that pixie cut off, but she certainly worked it.
Fatima Siad -- Cycle 10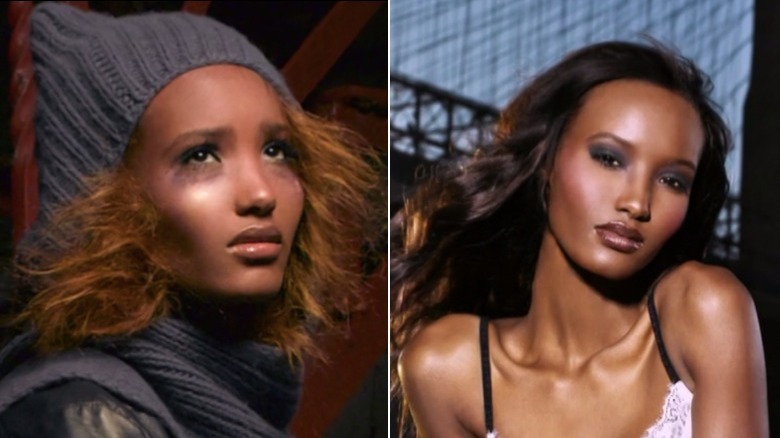 YouTube
America's Next Top Model alum, Fatima Siad, was the second runner-up of Cycle 10 and was, at times, known more for her snobbish attitude to the other contestants than her modeling capabilities. But thanks, in part, to her phenomenal makeover she received while on Top Model, she now has quite the resume in the fashion world despite her reputation on the show.
She went from having short, frizzy hair with an orange tint, to having long, dark, sleek hair. Manuel told Entertainment Weekly that it "helped cheat her proportions and make her look a little taller." He clarified, too, that fashion is not necessarily about how thin you have to be, but about your proportions. Fatima immediately looked high-fashion and ready for the competitive world of modeling after her makeover. While she did not win the Top Model title, she has had a successful career, which she talked about with NY Mag.  Modeling for Hermès is certainly a step up from her ANTM days.
Allison Harvard -- Cycle 12 and 17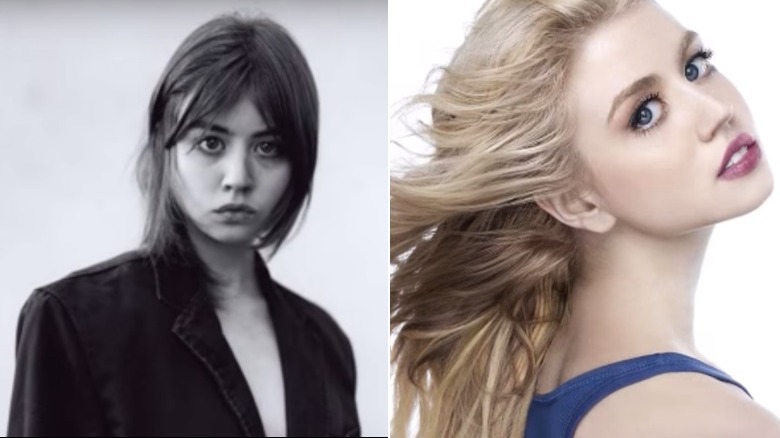 YouTube
Allison Harvard was a contestant twice on America's Next Top Model, first in Cycle 12 then again in Cycle 17 for America's Next Top Model: All-Stars. She was runner-up in both instances and is mostly known for her unique (and some even say strange) look. There's no doubt about it, though: she's gorgeous. And that is evident, in part, because of the incredible makeover she received on ANTM.
By the end of her time on the show, Nigel Barker himself even called her sexy, much to Harvard's surprise. She told Alloy, "I think it's hysterical to be called sexy. I don't think I'm sexy. It's phenomenal." Even though she liked her makeover, she didn't keep the entirety of it after the show. She said, "I took off the animal that was on my head. I lightened my hair. My hair's just past my shoulders." She clearly wasn't a fan of the weave.
Alexandra Agro -- Cycle 20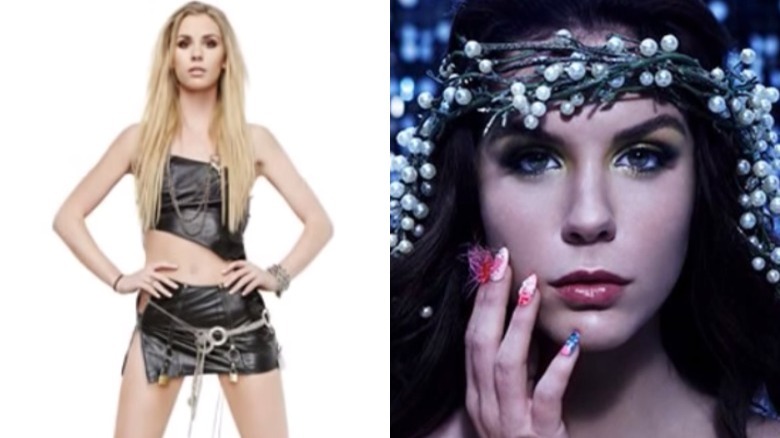 YouTube
Sometimes changing up your hair color can make all the difference in the world. And someone who knows this from experience is Alexandra Agro. The model hopeful in Cycle 20 of ANTM had bleach blonde hair her entire life, but Banks wanted her to make a change and go for dark hair instead. This immediately gave her a sultry and editorial-friendly look.
When Reality Wanted asked Agro if she kept her new look after the show, she told them, "Oh my god, yes! I was laughing because I told myself that I will never be the girl that cries no matter what happens. They go from bleach blonde, which I've had my whole life, to dark brown hair but I loved it!" It was a dramatic change for the ANTM contestant, but she owned it. And while she may not have won the entire competition, her time on the show made quite the impression. Not all models can rock dark hair like Agro without becoming just another face in the crowd. Girl's just that fierce.