Mitchel Musso's Life Was Never The Same After Hannah Montana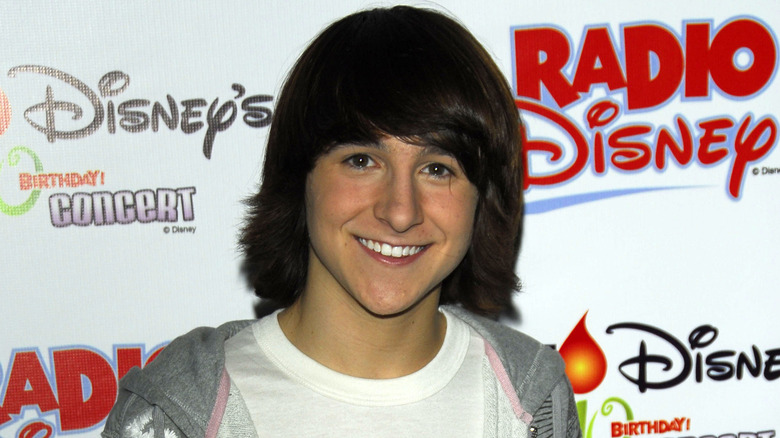 s_bukley/Shutterstock
Disney star Mitchel Musso was part of what many fans call "the golden era of Disney Channel." He is known for playing Oliver Oken in "Hannah Montana," the iconic series about a teen living a double life as both a high schooler and a pop star. It also introduced the world to Miley Cyrus, who has cemented her name in pop stardom ever since. The series ran for four seasons from 2006 to 2011. In 2021, Cyrus even wrote a heartfelt letter to "Hannah Montana," on its 15th anniversary. 
In the decade-and-a-half since "Hannah Montana" and its accompanying movie were released, much has changed for its leading stars. Emily Osment, who portrayed Hannah's BFF Lilly Truscott, continued her acting career with roles on various network shows. Cyrus, as we all know, broke out of her "Hannah Montana" role completely with a meteoric rise to the top of the music industry. However, Musso's career didn't take off quite like his fellow castmates.
In the show's final season, the then 20-year-old was written off of the series after getting charged with a DUI and underage drinking (per Insider). After this mishap, Musso was not only axed from "Hannah Montana," but also "Pair of Kings," and "PrankStars" by 2012. He only continued to voice-act on "Phineas and Ferb" until 2015. Following the end of his Disney career, Musso flew under the radar, returning to the scene to release his album "Ghost" in 2022. But in August 2023, the child actor made headlines for yet another arrest related to intoxication.
Mitchel Musso's run-in with the law impacted his role on Hannah Montana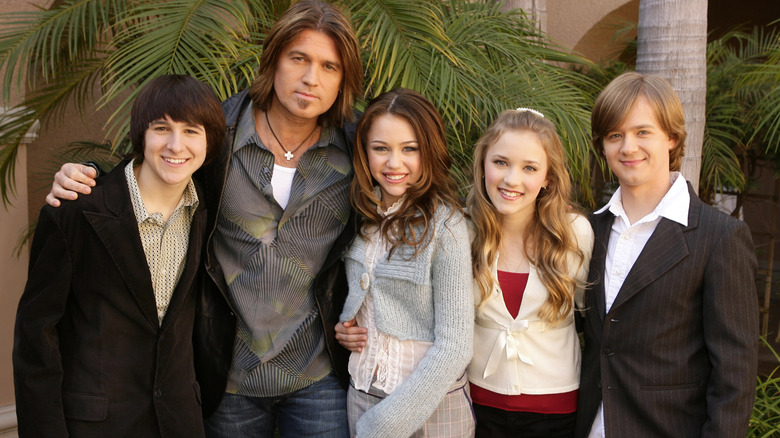 Jesse Grant/Getty Images
Mitchel Musso was arrested for driving while drunk in 2011, while he was still portraying comedic relief Oliver Oken on "Hannah Montana." Settling on a plea deal, he was sentenced to pay a fine, serve 36 months on probation, and attend alcohol education classes (per E! News). At the time, he told E!: "In becoming an adult, I have learned first hand that stepping up and taking responsibility is the best way to move forward . . . I am glad to now put this in the past."
Disney Channel is notorious for making its stars follow strict rules to maintain a kid-friendly image. After the 2011 incident, it was reported that Musso's upcoming appearances were also canceled. He only continued to voice act for the channel. But his troubles with the law didn't end there. In August 2023, Musso made headlines once again after being arrested for theft and public intoxication in Texas. The police were called after Musso entered a hotel and began eating a bag of chips, which led to a disturbance. 
"When the subject was asked to pay for them, he became verbally abusive and left without rendering payment," the police department stated (via People). "A routine records check also revealed Mr. Musso had several outstanding traffic warrants out of Rockwall Police Department." While Musso had not yet released a statement at the time of publication, he was released on a $1,000 bond after being held in jail overnight.
Mitchel Musso had a brief music career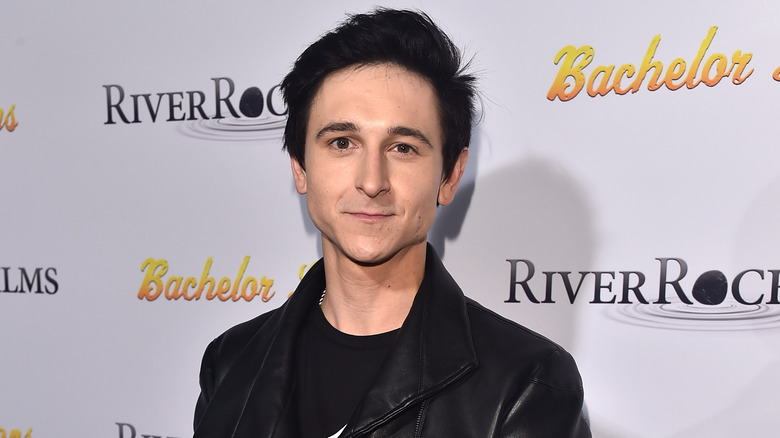 Alberto E. Rodriguez/Getty Images
While he was still on "Hannah Montana," Mitchel Musso took the road common for many Disney stars and pursued a career in music. He began releasing music in 2008 under Radio Disney and continued through 2011. During these years Musso also made several tour appearances alongside other Disney Channel stars such as Miley Cyrus and Selena Gomez. The young actor even went on his own tour to promote his album, "Mitchel Musso," in 2009.
While he appeared in a few independent films over the years such as "Characterz" and "Bachelor Lions," Musso took time to step away from the spotlight. After his break from music for nearly a decade, Musso returned to the business with his single "Drank," followed by his 2022 mixtape "Ghost."
Of his albeit involuntary step back from Disney Channel, Musso said that music has always been his passion. "I began working at such a young age that there were other things that I needed to go and experience," he explained to Music Mayhem. "The music's always been in my life and been a huge part of my life. I love acting too, that's also half of me, but I think that the music is always something that I wanted to pursue when the time was right."