Miley Cyrus' Touching 15th Anniversary Message To Hannah Montana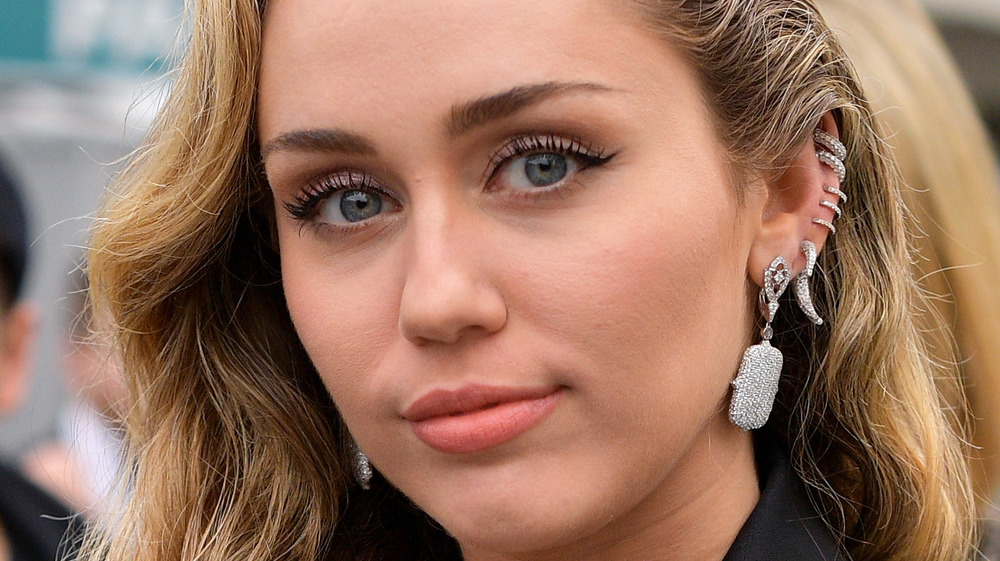 Matt Winkelmeyer/Getty Images
Miley Cyrus may be known for her sexy style, suggestive lyrics, and all-around edgy persona. However, many fans still remember her as the adorable young girl who made us laugh on The Disney Channel series Hannah Montana. According to Disney Plus, the show centered around Cyrus' character, Miley Stewart, a young high school student with a big secret. By day she was an average kid, but at night she transformed into her famous pop star alter ego, Hannah Montana. The teenager opted to hide her true identity so that she could go to school and live a normal life without being bothered by the press or treated differently by her peers.
Of course, the singer did have a support system. She would lean on her father, played by her real-life dad Billy Ray Cyrus, as well as her big brother Jackson. She also had two close friends, Lily and Oliver, who knew her secret and helped her protect her identity. The show was a huge hit among viewers and made Miley a household name. Now, 15 years later, she's paying tribute to the series.
Miley Cyrus wrote a letter to Hannah Montana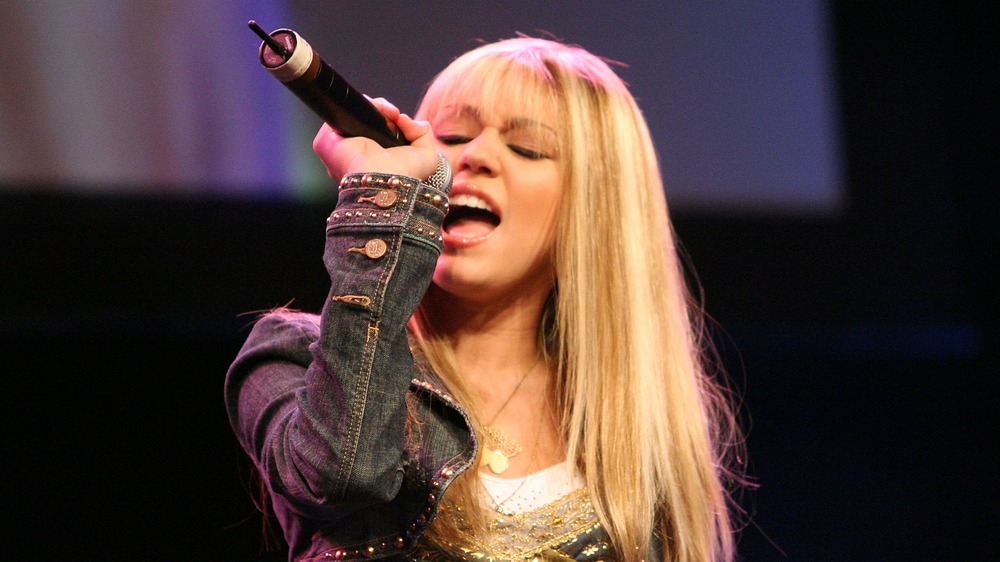 Michael Buckner/Getty Images
In honor of the 15th anniversary of the Hannah Montana premiere, Miley Cyrus opted to pour her heart out. According to Newsweek, she wrote an open letter to the character that she made famous, and in turn made her famous. "It's been a while. 15 years to be exact. Since the first time I slid those blonde bangs over my forehead in the best attempt to conceal my identity," Cyrus began the letter. She went on to detail what it was like to wear Hannah's wardrobe and how she would never guess in her wildest dreams she would skyrocket to fame. "You were like a rocket that flew me to the moon + never brought me back down," Cyrus stated.
The singer also opened up about the ups and downs of her time on set, including losing her grandfather just before the first episode aired on The Disney Channel, and even falling in love. "You + I have been through it all together my friend. We've shared many firsts. Alot [sic] of lasts. Ups. Downs. Tears + laughs," she wrote. "Hannah, I hope you hear me + believe those words are true. You have all my love + upmost gratitude. Breathing life into you for those 6 years was an honor," she added. "I love you Hannah Montana," Cyrus ended the heartfelt letter.