Why The Bold And The Beautiful's Deacon Spent Years Behind Bars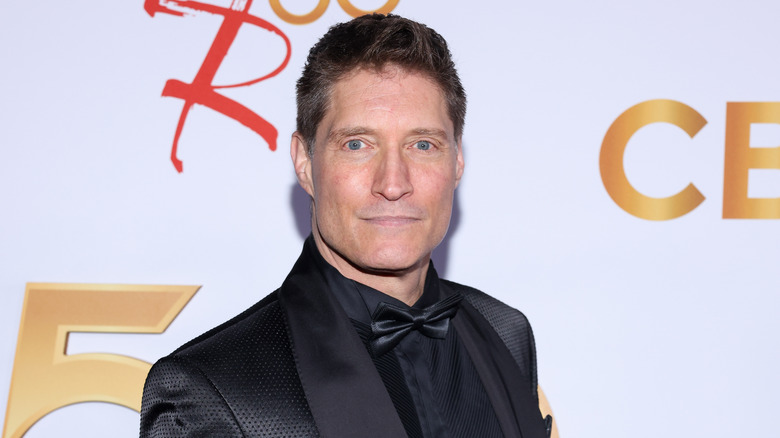 Victoria Sirakova/Getty Images
Deacon Sharpe (Sean Kanan) has been the perennial bad boy of daytime television since arriving on "The Bold and the Beautiful." First married to Bridget Forrester, it wasn't long before he was having an affair with her mother, Brooke Logan (Katherine Kelly Lang), fathering a daughter. Deacon's life on "Bold" during his first tenure was a rocky rollercoaster of negativity, so when his character joined "The Young and the Restless," he was quickly headed toward a life of further crime.
It didn't take long for Deacon to find himself in the trenches, becoming mixed up with the wrong people. One person in particular that Deacon got mixed up with in Genoa City was Diane Jenkins (then Maura West). Diane was the town pariah, and trouble often attached itself to her at every corner. At the time of their involvement, Diane was loathed by the vast majority of citizens in town, and she needed to devise an escape plan to evade trouble. 
While viewers (and the parties involved) have since learned that Diane wasn't murdered in 2012, Deacon led everyone to believe differently at the time. Not only did he assist in the framing of Nikki Newman (Melody Thomas Scott) for Diane's murder, but he also helped fake her death entirely. However, Deacon's time in prison stemmed not from the murder of Diane; instead, he was sentenced for his role in obstructing justice. Unfortunately for Deacon, that was only his first set of years behind bars. 
Bill Spencer retrieved Deacon from prison to further his agenda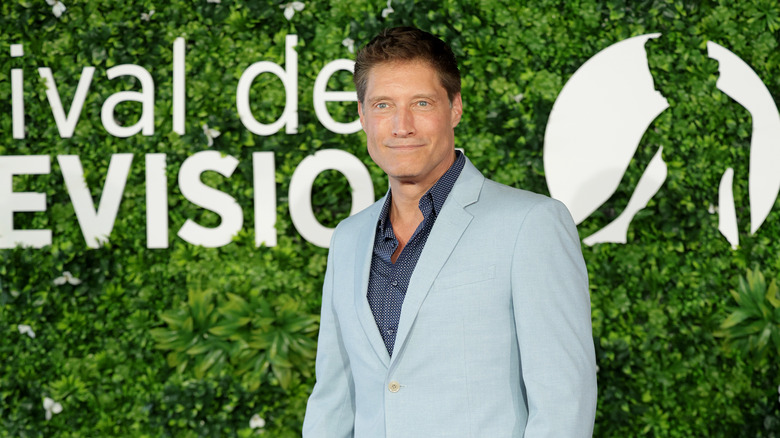 Pascal Le Segretain/Getty Images
While Deacon was toiling away in prison for his role in obstructing justice in the Diane Jenkins murder case, Bill Spencer (Don Diamont) saw an opportunity on "The Bold and The Beautiful." Deacon's daughter, Hope Logan (then Kim Matula) was involved with Bill's son, Liam Spencer (Scott Clifton), and Bill wanted the relationship torn apart. They were set to wed, and Bill used his power and influence to pull the right strings to have Deacon released from prison early. 
Deacon arrived at the right time to cause chaos in Hope's life and make her wedding to Liam impossible. After successfully destroying their relationship at Bill's request, Deacon eventually became involved with Bill's ex-lover, Quinn Fuller (Rena Sofer). The pair were a match made in hell, and they wreaked havoc on the lives of everyone on the canvas, namely Liam. 
Once Hope and Liam split, Hope landed in the arms of Wyatt Spencer (Darin Brooks), Liam's brother and Quinn's son. However, Liam was a constant threat to that budding relationship, so Quinn wanted him dealt with accordingly. She enlisted Deacon to help kill Liam, but when Quinn preferred holding him hostage instead, the plan altered. Deacon became a liability, so Quinn took matters into her own hands, luring him to the cliffside and pushing him off the side, presumably to his death. However, not only was Deacon still alive, but he bided his time waiting for revenge, something that would ultimately land him back in prison for years. 
Deacon's attempted murder plot backfired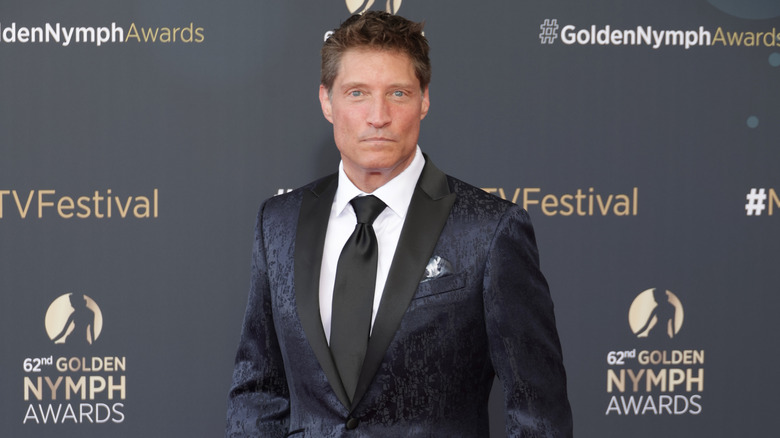 Pascal Le Segretain/Getty Images
Luckily for Deacon Sharpe, he survived his plummet off the side of the cliff at the hands of Quinn Fuller. However, he wanted to craft his next plan of action carefully, so lying low was the best option. Sheila Carter (Kimberlin Brown) returned to town around the same time, and everyone assumed she was planning on resuming her own reign of terror. When Quinn suddenly became the target of an unknown attempted assailant, it was easy to blame Sheila. She was a criminal and had a motive because Quinn was now involved with Sheila's ex-husband, Eric Forrester (John McCook).
The mystery shooter made several attempts on Quinn's life, and despite all of the fingerpointing in Sheila's direction, she couldn't be proven guilty. One night though when Sheila wasn't around, the attacker struck again, trying to murder Quinn, and Deacon appeared on the scene pretending to save the day. Quickly into the conversation, a highly intoxicated Deacon exposed himself as the person attempting to end Quinn's life. The former lovers argued and had a struggle, and although Deacon pulled a gun on Quinn, she was rescued by Ridge Forrester (Thorsten Kaye). 
The police eventually apprehended Deacon for his crimes against Quinn, and he was sentenced to hard time behind bars. Unlike his previous stint in prison, Deacon was forced to toil away in his cell for several years. It wasn't until late 2021 that Deacon was finally released and began an attempt to rehabilitate his image.