We're Skeptical About Harry & Meghan's Reported Royal Reconciliation Plan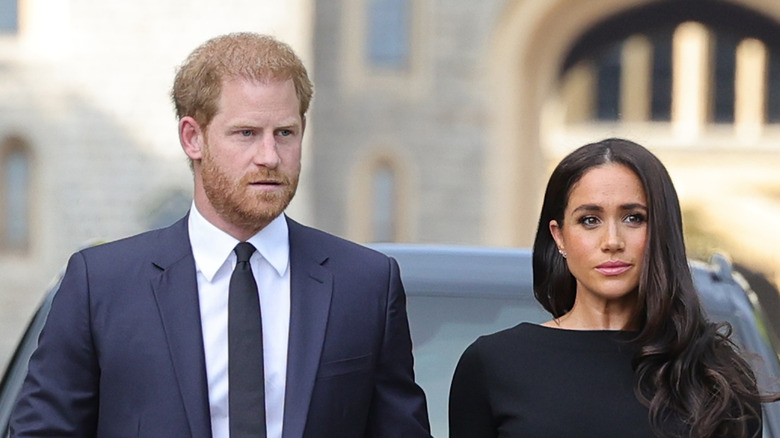 Chris Jackson/Getty Images
Prince Harry, Duke of Sussex, will return to his birth country for the WellChild Awards in London on September 7. But Meghan Markle, Duchess of Sussex, won't be with him. Instead, she will join her husband to attend the Invictus Games in Düsseldorf, Germany, which starts September 9. The two aren't frequently together in Europe; the last time was for Queen Elizabeth's funeral in 2022. The two stepped down from royal duties in early 2020, and they've since made their home in California. But this time, with both Harry and Meghan in Europe, there are reportedly plans for them to meet face-to-face with King Charles III in hopes of putting the rift between the royal family and Harry to an end, according to the Mirror.
The meeting date is allegedly set for September 17, the day after the Invictus Games end, according to Ok!, as Harry wants to talk with his father with Meghan by his side. But however much we'd like to see the royal family put the past behind them and move forward, we've got some significant doubts about whether that will actually happen at this meeting.
Past reconciliation rumors turned out to be false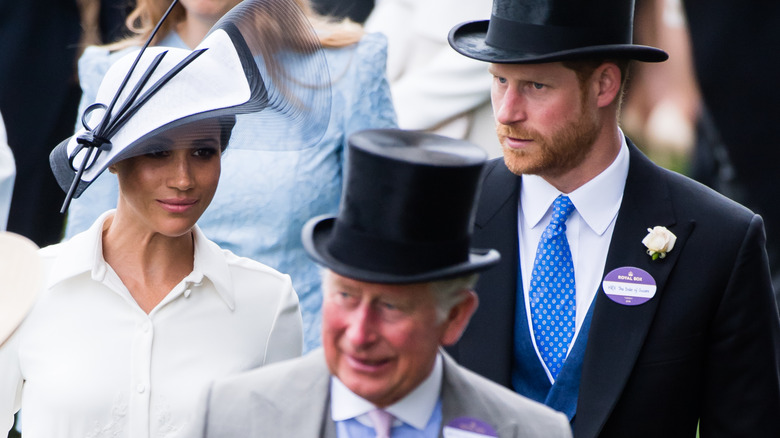 Samir Hussein/Getty Images
Prince Harry and Meghan Markle have been snubbed by the royal family regarding the anniversary of Queen Elizabeth's death on September 8 — they were not invited to any gatherings even though Harry will be in the UK on the day, and Meghan could probably have joined them. If they weren't invited to be with family on such a notable day, it seems far-fetched to think there'd be a meeting a little over a week later that would result in a royal reconciliation.
This isn't the first time there have been rumors of reconciliation meetings between Harry and Meghan and the rest of his family. Meghan allegedly requested a one-on-one meeting with King Charles after Queen Elizabeth's funeral, but it doesn't seem to have occurred. That was a few months before Netflix's "Harry & Meghan" docuseries came out in December 2022, and Harry's memoir "Spare" was published in January 2023. Neither project did anything to help mend any fences between Meghan and Harry and his family; in fact, the public airing of their grievances and criticisms of the royals seems to have made things worse.
There were also some potential peace talks around the coronation, but those didn't happen either. Meghan didn't attend King Charles' coronation, and Harry was there but only the ceremony, taking off for home shortly after the event, leaving no time for a conversation between father and son.
Prince Harry needs to mend fences with both King Charles and Prince William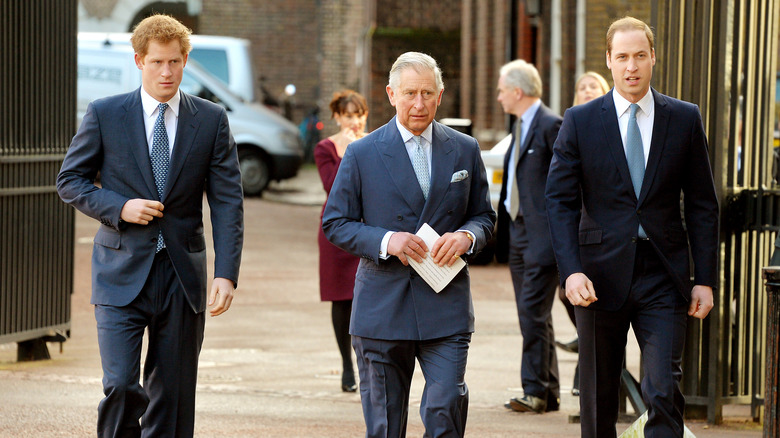 Wpa Pool/Getty Images
Notably, if Prince Harry reconciled with King Charles III, that would still leave the rift between Harry and William, Prince of Wales. And that relationship is the one that seems the most fractured. So, for a true fix, it would have to include both Harry's father and his brother. But the last time the three of them talked, it didn't go so well, and things may have only worsened. In the opening chapter of Harry's memoir "Spare," he described the secret meeting he'd called after Prince Philip's funeral in September 2021, noting that he and his brother fought and nothing was resolved. Harry publicly discussing the details of what he himself referred to as a secret meeting is only the tip of the iceberg of what he's said about his family in the months since. It seems likely that William and King Charles might not be ready to have another private meeting with Harry if what's said there might become public knowledge.
However, there is still perhaps hope. Harry has said he is interested in getting to a better place with his family. In a January 2023 interview with Anderson Cooper on "60 Minutes," Harry said, "I look forward to having a relationship with my brother; I look forward to having a relationship with my father ... That's all I've ever asked for."