Jill Biden's Relatable Parenting Advice Will Put Busy Moms At Ease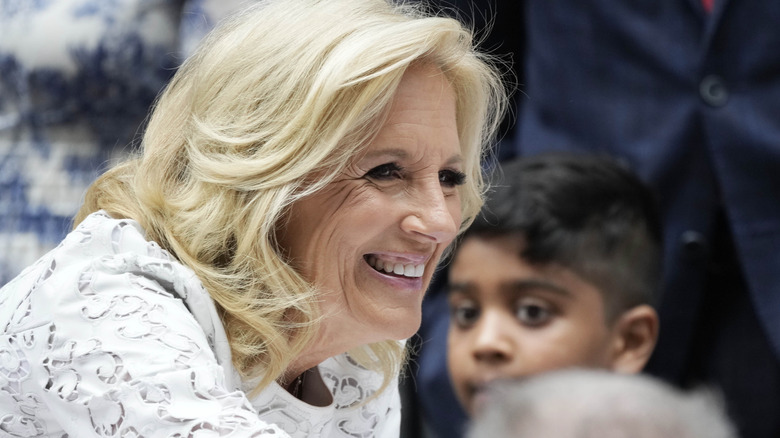 Christopher Furlong/Getty Images
We may receive a commission on purchases made from links.
First Lady Jill Biden knows a thing or two about being an excellent mom. In 1977, Jill married Joe Biden and became stepmother to his two young sons, Hunter and Beau. Jill was patient, loving, and understanding toward her new children, per The Washington Post. The boys had lost both their mother, Neilia, and younger sister, Naomi, in a tragic car accident five years prior to Joe and Jill's marriage.
According to Joe Biden's memoir, "Promises to Keep: On Life and Politics," it didn't take long for Hunter and Beau to warm up to Jill and start calling her "mom." They even pushed for their dad to propose to her. In 1981, Jill gave birth to Ashley, officially becoming a mother of three (via Today). Since then, the Biden family has had a lot of good things to say about the matriarch.
For anyone who's ever wondered how Jill managed to raise three children all while being wife to the future president of the United States, we've finally got an answer. Here are some parenting tips from the First Lady herself.
It's okay to make time for yourself, Jill Biden says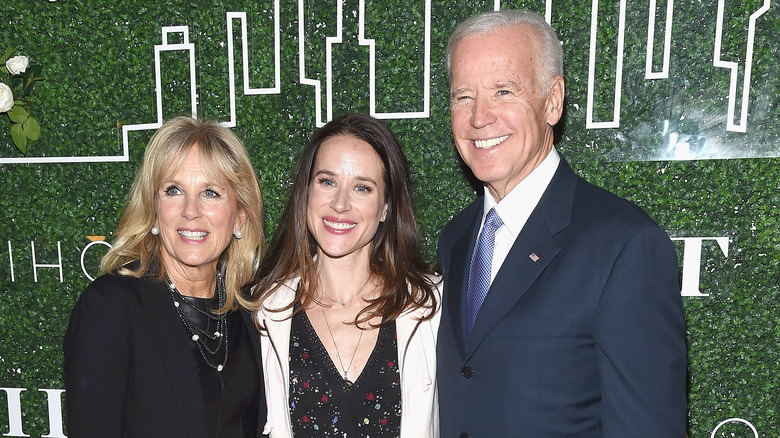 Gary Gershoff/Getty Images
During an interview with Parents magazine, Jill Biden stressed the importance of making time for yourself. We know, we know — you're probably thinking that finding time alone when you're a mom can feel like "Mission: Impossible." Your typical morning is probably filled with unscrambling shoelaces, fixing breakfast, and getting your kids off to school. If you're a working mom, it's straight to the office and then back home in the evening to go over homework. It's enough to make you feel like your one and only role is "mom."
But even if you feel that way, Biden reminds moms that they have other things happening in life as well. According to Biden, the happiest moms are the moms who know when it's time to take a break, be alone, and recharge. She says you should give yourself permission to have some "me time" without feeling guilty about it.
 "You have to find moments for yourself. You have to," the First Lady, who also works as an educator, told Parents magazine. "We moms spend so much time questioning ourselves — at least I did. We need time to just quiet those voices in our head."
Replace negative thoughts with this productive mantra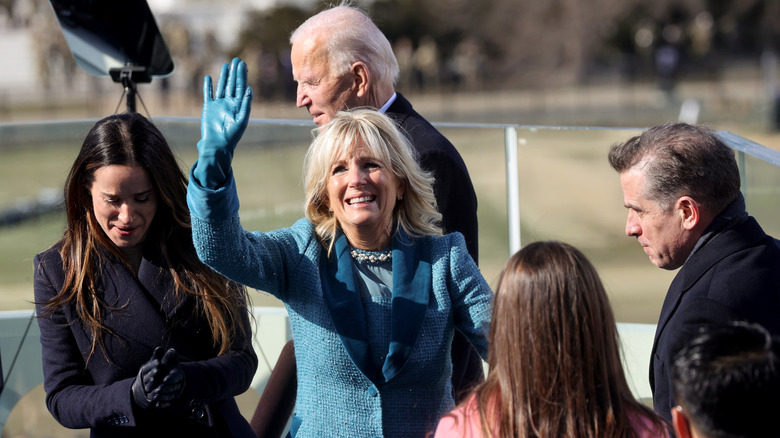 Pool/Getty Images
It's easy to fall into the trap of believing you have to be the perfect mom in every situation. The mythical perfect mother always gets her kids up for school on time, makes the biggest donation out of any parent towards the school fundraising event, and even looks stunning while doing all the above. If you're forever striving to be like this, you might feel tired all the time, and any mistake you make could have you feeling like you're failing at being a mother. 
Jill Biden can relate. As both a public figure and a working mom, she knows how it is to experience burnout because you're holding yourself to impossible standards. She gave some relevant advice to any mom who feels like they're continually falling short. "Maybe you've made mac 'n' cheese for dinner one too many times. Maybe your temper is shorter than usual. Maybe you're too tired to be the 'fun mom.' It's okay," the first lady assured mothers during her interview with Parents magazine. 
Biden offered this inspirational quote that moms can repeat to themselves whenever they're experiencing an off day. "You're not failing. You're strong. You're resilient," she asserted.