Jimmy Buffett, Margaritaville Singer-Songwriter, Dead At 76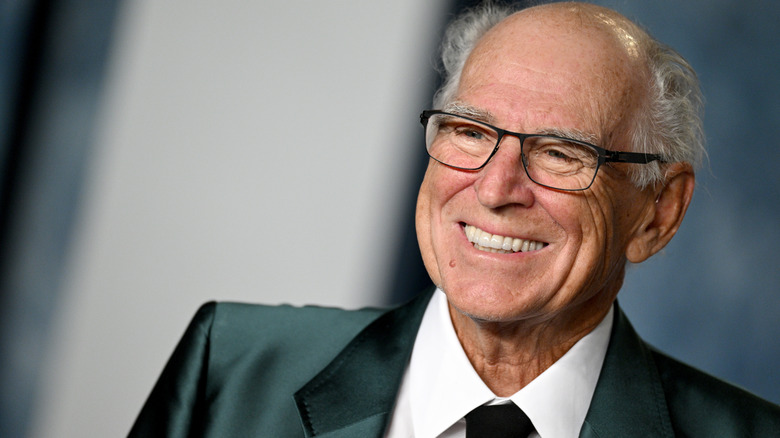 Lionel Hahn/Getty Images
Jimmy Buffett, the singer-songwriter best known for his hit 1977 song "Margaritaville," has died at the age of 76. According to a statement posted on his official Twitter account in the early hours of Saturday, September 2, a spokesperson for Buffett said that he died in his sleep the previous night. The cause of Buffett's death has not been made public, though he has been hospitalized at various periods over the past several months. 
"Jimmy passed away peacefully on the night of September 1st surrounded by his family, friends, music, and dogs," the text accompanying a photo of Buffett riding in a boat read. "He lived his life like a song till the very last breath and will be missed beyond measure by so many."
Prior to his passing, Buffet was going full steam ahead with producing new music. On August 25, he teased his fans with tracks from his forthcoming album, "Equal Strain on All Parts." No release date had been set for the album, but it was expected to land by the end of 2023. He also appeared to be rehearsing for a new tour.
Buffet was one of the founding fathers of the tropical rock genre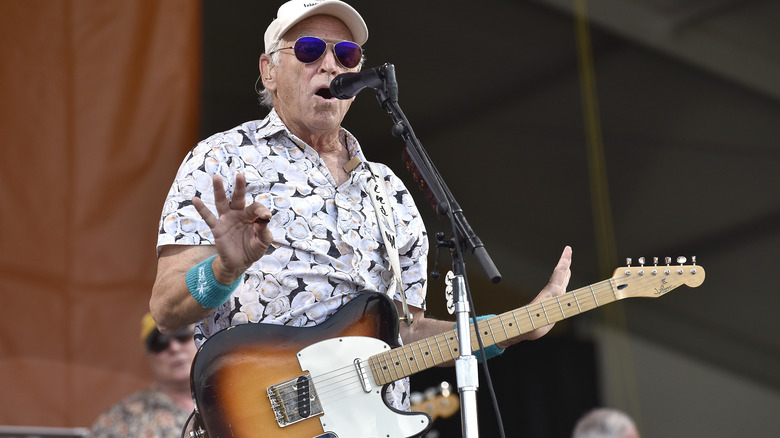 Tim Mosenfelder/Getty Images
Born on Christmas Day in 1946, Buffett was raised in Alabama and lived in Nashville before eventually relocating to Florida to begin his music career in earnest. There, he dabbled in various genres, eventually helping to found the tropical rock sound alongside artists like Bertie Higgins and E.C. Davis. However, it wasn't until 1977, when he released "Margaritaville," which featured on the album "Changes in Latitude," that his fame skyrocketed.
The success of "Margaritaville" also presented lucrative opportunities upon which Buffett smartly capitalized. Over the years, he launched a chain of restaurants, a beer brand, a vacation resort, and more. The success of those ventures gave him a net worth of $1 billion at the time of his death, according to Forbes.
Throughout his career, which spanned more than half a century, Buffett released more than 30 albums. His musical endeavors earned him two Grammy nominations, along with five CMA Awards nominations and one win.