Here's Who Got Nominated For The Most 2021 Grammys
It's nearly the most wonderful time of the year again! We're not talking about Thanksgiving or Christmas — we're talking about the Grammys. The 63rd Annual Grammy Awards are just around the corner, with the show premiering on January 31st, 2021. The nominations have just been announced and if you're anything like us, you're probably rapidly scrolling through to see if your favorites will be included. There are some exciting mentions this year, with new and old names alike. Taylor Swift, Dua Lipa, and Roddy Rich all tied at six nominations each. These three stars have earned quite a few nominations over the year, making them Grammys veterans. Some of our first timers include K-pop sensation BTS and former One Directioner Harry Styles, making the 2021 an introduction to the Grammys games for them (via Billboard).
But there is one artist who has earned even more nominations, collecting nine total. You might think it's the Weeknd, as he absolutely swept at the American Music Awards this past week. Believe it or not, not only is it not him — but he was completely snubbed with zero nominations this year (via Billboard).
Any guesses?
These nine nominations make her the most-nominated female artist of all time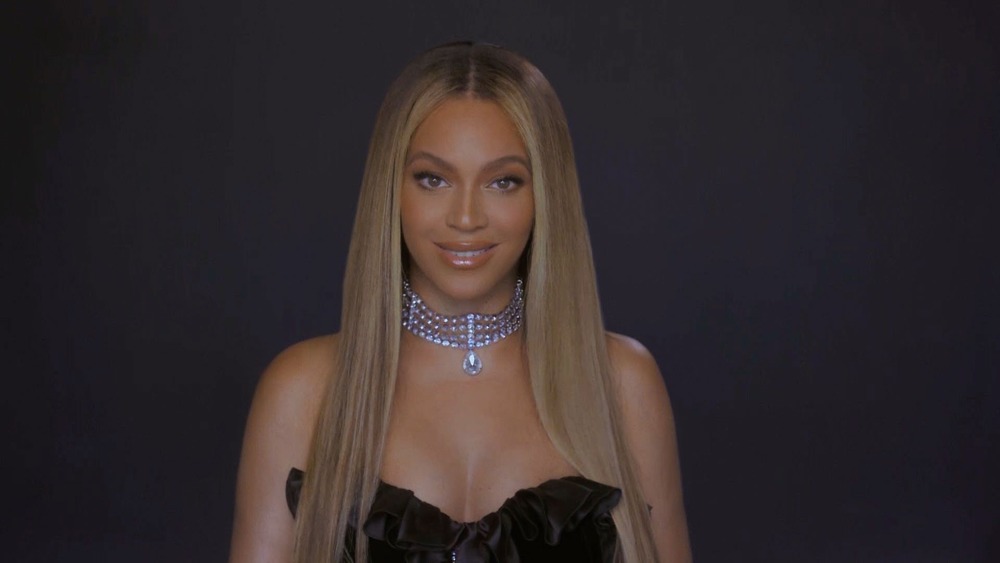 Bet Awards 2020/Getty Images
That's right: it's the Queen Bee herself, Ms. Beyoncé Knowles. While this year seems to have discovered lots of shiny and new talent, this nomination list serves as a reminder that you can't deviate away from the classics. Beyoncé earned herself nine nominations this year, including two in the record of the year category, one for her solo track "Black Parade" and the other, a remix of Megan Thee Stallion's "Savage" (surprising no one, as it absolutely overtook TikTok this year).
Beyoncé also received seven more nominations across a further seven categories, with best music video ("Brown Skin Girl") and best music film (Black Is King) being some of her key nominations (via Billboard). According to The Guardian, this inundation of nominations catapults her to having 79 total nominations throughout her career, allowing the artist to boast a record as the most-nominated female artist of all time.